Notre Dame's Sam Hartman has all the experience a coach could want. But can he carry a team to victory in a top-10 matchup?  We'll all know soon enough.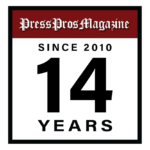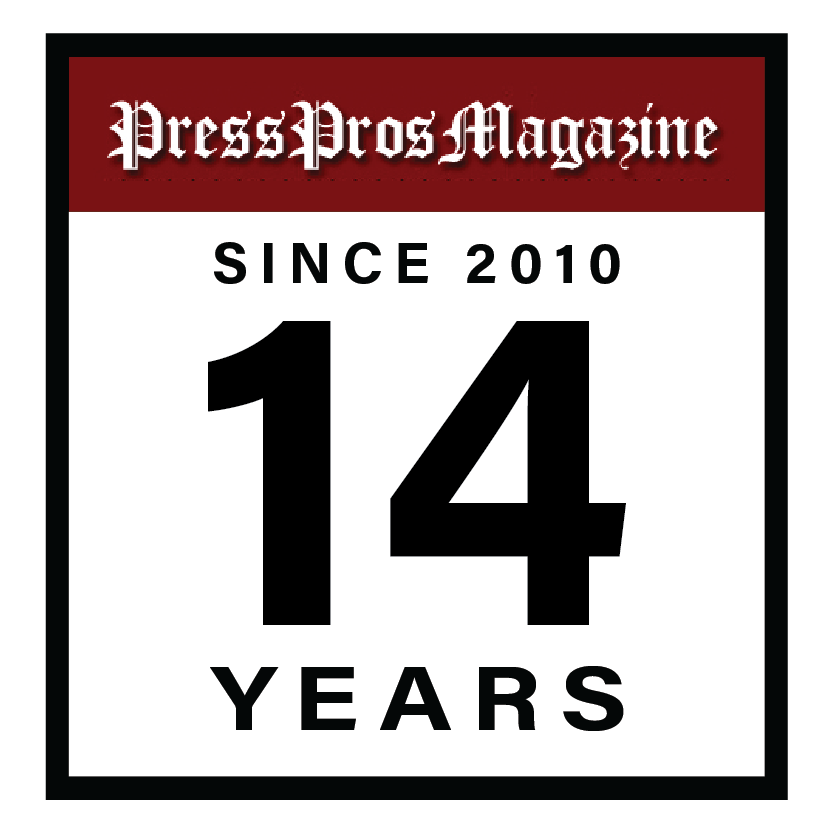 Columbus, OH – Does quarterback experience matter more than quarterback talent?
The answer to that question, or as close as we can come to an answer, will be a deciding factor – maybe the deciding factor – on Saturday night when No. 6 Ohio State plays at No. 9 Notre Dame under NBC's prime-time lights.
For a change, the most talked about quarterback in Columbus this week isn't named Kyle McCord, the strong-armed, five-star recruit who has been unflappable through three starts. That surely makes the soft-spoken, unassuming winner of the Ohio State quarterback competition happy.
In the category of he'd rather let his play do the talking, McCord raises his hand and says, "That's me."
Quarterbacks tend to be discussed more when there is doubt about them. And most are feeling pretty good about the talented McCord after Saturday's efficient and big-play performance as Ohio State's unquestioned starter in a 63-10 victory over Western Kentucky. They want to see what he does against Notre Dame, but the prevailing opinion is Ryan Day made the correct choice.
Most of Tuesday's quarterback conversations in Columbus and across the state, surely were about DeShaun Watson, his costly Monday night fumbles and whether he can lead the Browns to the playoffs without Nick Chubb.
But for the rest of the week, and as it relates to Ohio State (3-0), most of the talk will be about Notre Dame's Sam Hartman because he has been everything Notre Dame (4-0) needs in a quarterback. He was a three-star recruit in 2018 and a four-star in the 2023 transfer portal. A year ago he quarterbacked Wake Forest to an 8-5 record and sixth-place division finish at 3-5 in the ACC. That's a strong season for that program.
Hartman, 24, chose to make use of the graduate transfer option and landed at Notre Dame with some fanfare. He is supposed to be the guy to raise the Irish a notch or two in Marcus Freeman's second season and keep them in the top 10.
"You can tell Hartman is a veteran," Ohio State coach Ryan Day said Tuesday. "He's played a lot of football, he's accurate, very intelligent. A lot of good attributes for quarterbacks."
Hartman's numbers speak to Day's praise. Hartman is 22nd in the nation in completion percentage (71.1), fourth in yards per attempt (11.8) and No. 1 in touchdowns (13), a ranking aided by the fact that the Irish are one of a few teams to have played four games.
Jim Knowles' job is to develop a game plan and make necessary adjustments on Saturday to keep Hartman from beating the Buckeyes. With four games to study, Knowles probably knows Hartman about as well as his own coaches.
"He's smart, he's efficient, he has experience," Knowles said. "When you have a lot of experience as a quarterback that helps you figure things out. He has great vision."
As good as all that sounds, how good is Hartman? How much of a threat is he against Ohio State's improved defense?
Instead of being a first-round NFL draft pick in April, Hartman is playing his graduate transfer season. He's seen as a third- or fourth-round draft pick at best. Austin Reed, the Western Kentucky passer the Buckeyes held in check Saturday, is rated higher on draft boards. And McCord, if he plays to expectations, will have a much higher draft profile than Hartman.
Knowles said Reed has NFL talent, but neither Day nor Knowles referred to Hartman as an NFL quarterback. They didn't talk about his arm strength or his ability to make all the throws or his legs or any of the athletic measurables. They talked about his experience and his brain. Those are highly valued traits, but Hartman's physical abilities do not strike fear in the Buckeyes' brain trust.
Hartman played in important games at Wake Forest. But he's never played in a game like Saturday night's 7:30 showdown with this much national attention. His head coach, Marcus Freeman, appreciates the magnitude of the game, but he says he's not worried about his quarterback's ability to handle the situation.
"I think in his mind he has played in games like this," Freeman said. "I have a lot of confidence that he'll be well prepared, and the moment won't be too big for him at all."
Confidence in Knowles' second year as Ohio State's defensive coordinator is growing, especially after the way it held WKU's pass-happy offense to 10 points. Still, the defense has much to prove.
The Irish will attack Ohio State's defense with a power running game led by Audric Estime (130.3 yards per game and 8.3 yards per carry) and Hartman throwing over the top and using play action. Worry did not exist in anything Day or Knowles said Tuesday. Knowles, even though he continues to shuffle playing time at a couple positions, projects confidence in the secondary.
"What I've seen so far is good – there's an understanding of how to be on top, of how to play those giant crossing routes," Knowles said of the Notre Dame play-action game. "There's been execution. You gotta keep pressing it because it gets more every week against better opponents. It just gets tougher to do."
Knowles also likes the depth of the defensive front that puts more pressure on quarterbacks than the lack of sack stats suggest. The first three opponents didn't throw a lot or have thrown it quickly on a lot of short routes.
"When you watch the tape, he was under duress all the time," Knowles said of the WKU game. "That's sometimes missed. We've just got to keep doing what we're doing up front."
Freeman sees that talent as well. His offensive staff, surely, is game planning to deal with Denzel Burke's ballhawking at cornerback and Tyliek Williams' push up the middle at tackle and wondering if this is the game J.T. Tuimoloau or Jack Sawyer make game-changing sacks.
"We have a challenge on our hands," Freeman said. "It's going to be a battle for all four quarters and they're going to bring it."
If Hartman's experience is more important than McCord's talent and if the Irish's well-respected offensive line holds up, Freeman will feel the euphoria of a big win for his team and of a win over his alma mater. And he says Hartman is prepared to make Irish eyes smile.
"Sam Hartman knows this is about him going out there and going through his checklist and executing the things he needs to go through to have success," Freeman said. "When you haven't done that, I'm sure it's more difficult. I feel great having a quarterback that has had some of that big-game experience and just football college football experience."
But will it be enough?