Tippecanoe knocks off Troy 13-12 and is the only Miami Valley League team without a conference loss. And the Red Devils had to overcome many mistakes to do it while Troy's mistakes were too many for it to overcome.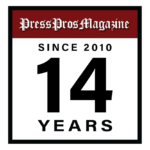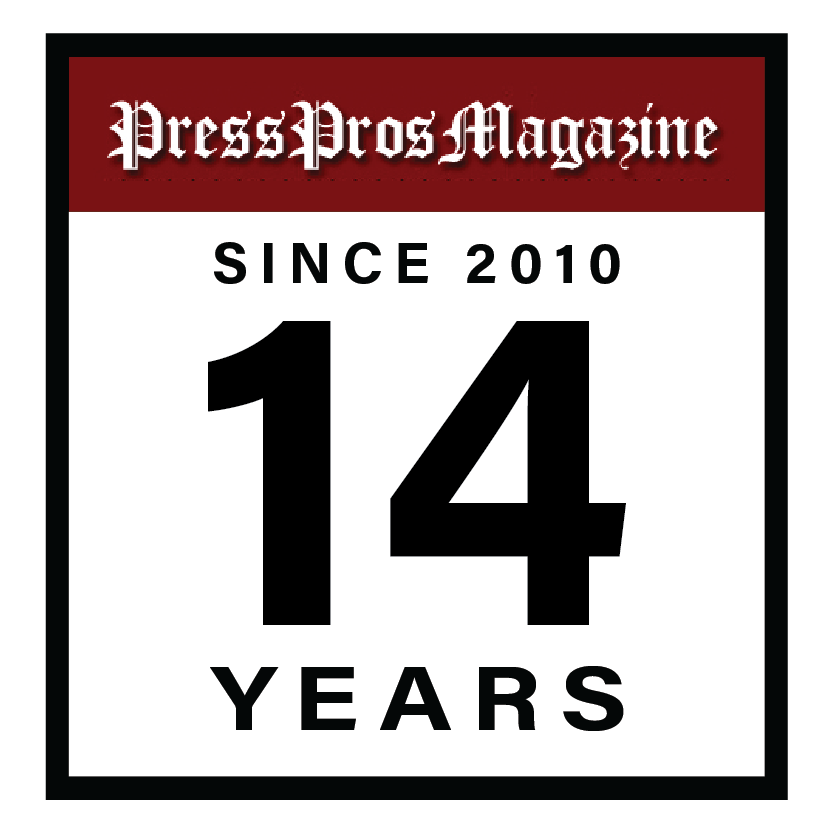 Tipp City, OH – Cael Liette started seeing the signs of what this season could be for the Tippecanoe football team last November when the Red Devils marched into the Division III state semifinals.
His eyes have been on the big picture ever since.
"The playoffs are an amazing thing," he said Friday night. "You look at Marion Local and you look at how many games they play – what 16-15 games every year. Those six-plus games plus all those practices in between makes those kids who will be on the field next year even better. And it rolls right into the summer. Those kids are ready to go and that's what we got last year."
Even when the Red Devils couldn't move the football in a 21-7 season-opening loss at Bellbrook, Liette and his teammates didn't panic. They knew those extra playoff practices would eventually pay off.
The Red Devils won their next three games and welcomed Troy to town on Friday in a midseason showdown. A common expectation was that Troy would win and set up a battle of Miami Valley League unbeatens against Xenia in two weeks.
But Tipp said, not so fast with a 13-12 victory. And so did Butler in a 28-21 upset of Xenia. Now the Red Devils (4-1, 4-0 MVL) are the only MVL team with a perfect league record. Troy is 4-1 and 3-1.
"There was a lot of social media talk, and no one believed that we were going to be anything this year," said Tipp senior two-way tackle Jackson Smith. "As a team we knew we would put things together and be an explosive team and win."
A win over a good Division II team with one loss did a lot for Tipp's playoff standing at the halfway point of the season in Division III. The Red Devils jumped from No. 9 in Region 12 to No. 4.
Liette also embraced the big picture with 1:30 left in the game. He took a handoff at the 15 and ran toward the goal line as Troy let him go. The Trojans tried to let Liette score so they could get the ball back with time to score a potential game-tying touchdown and two-point conversion.
The Red Devils knew that might happen because Troy had only one timeout left and needed as much time as possible to score. Liette knew it was more important to not let that happen than it was to add another touchdown to his stats.
He remembered seeing Jerick McKinnon do it in the most recent Super Bowl to help the Kansas City Chiefs win by not letting the Philadelphia Eagles get the ball back. And he thought about the big-picture meaning of a sign in the Tipp weight room that says, "Team Over Me."
"I want to be like that," he said. "I want to be that guy to kneel down and put the ball away. I just wanted to win this game for my team."
Head coach Matt Burgbacher never doubted Liette would do the right thing if Troy tried to let him score.
"For a high school kid to do that, that tells you what kind of player Cael Liette is," Burgbacher said. "Very unselfish, and he did what was best for the team. That was huge."
What followed were three routine kneel-downs by quarterback Peyton Schultz to end a chaotic night of missed opportunities for both teams. If either team had taken more advantage of what the other team allowed them, they could have won by two touchdowns.
Instead, Tipp beat Troy for the fourth straight year following a run of four straight Troy victories in the series. Tipp's Smith was in the middle of the action all night.
"It was chaos, in my opinion," he said. "Both teams just running the ball up the middle, the whole game, and, obviously, they've got Jahari Ward, who's a great running back."
Ward, as usual, pounded on the opponent with 132 yards on 26 carries and a touchdown.
"It's a team effort," Smith said. "He's a big dude – tough to bring down solo. And we knew it was going to take everyone to wrap up and bring him down."
Despite Ward's success and ability to pick up first downs, the Trojans kept getting in their own way.
Six false start penalties kept putting the Trojans behind the chains. But a second-quarter drive that ended with a punt will be their lasting bad memory.
Twice on the drive Ward put the Trojans in the red zone. He ran for 31 yards to the 11, but a block in the back penalty moved the ball to the Troy 49. Six plays later quarterback Peyton Schultz's short pass to Ward turned into a 24-yard gain to the 16. But another block in the back brought the ball back to the 43. Two plays later the Trojans had to punt.
Another Troy possession in the second half began with two fumbled snaps and put the Trojans in an insurmountable third-and-23.
"The key was that we were trying to beat two opponents," Troy coach Troy Everhart said. "Trying to beat a quality Tipp program and trying to beat our own minds because mentally we were checked out."
Tipp had its own problems to overcome.
In the first quarter, the Red Devils took possession at the Troy 22 off a penalty tacked on to a punt return. But they were denied when Troy's Logan Ullery intercepted Schultz at the goal line on a third-and-goal play from the three.
A few minutes later Maddox Sivon intercepted Troy's Aiden Kirkpatrick and returned the ball to the 11. But Caleb Akins broke up Schultz's third-down pass at the goal line and Troy blocked C.J. Bailey's 25-yard field goal attempt.
Then Troy scored first for a 6-0 lead when Kirkpatrick connected with Johnathan Dilbone on a slant route for a 69-yard catch-and-run touchdown.
"I'm not going to guarantee victories, I'm not going to guarantee anything else besides our kids playing hard and leaving every last thing they have on the field," Burgbacher said. "And our kids did that tonight. We had some adversity with the turnovers and stuff like that, but I thought we responded tremendously to everything."
The response began with Schultz's 51-yard completion to Evan Liette to the Troy 18. That set up Cael Liette's two-yard touchdown run and gave Tipp a 7-6 lead.
Tipp opened the second half with a drive into the red zone only to be intercepted by Creighton Verceles at the two. But the Red Devils responded with Schultz's 22-yard touchdown pass to Jackson Davis in the third quarter for a 13-6 lead.
Troy came back to score on Ward's six-yard run on the first play of the fourth quarter. But Ward was stopped inside the one on the two-point try. Schultz was soon intercepted for a second time, this one by Caleb Akins, but the Trojans soon punted after those fumbled snaps.
Still the Trojans got another chance after Ullery's second interception but couldn't gain a first down.
Then Tipp ran out the clock because Cael Liette did the right thing.