Tired of being a punching bag for the lackluster way they played the past two weeks, the Buckeyes come out swinging and pummeled Western Kentucky, 63-10.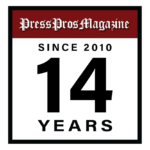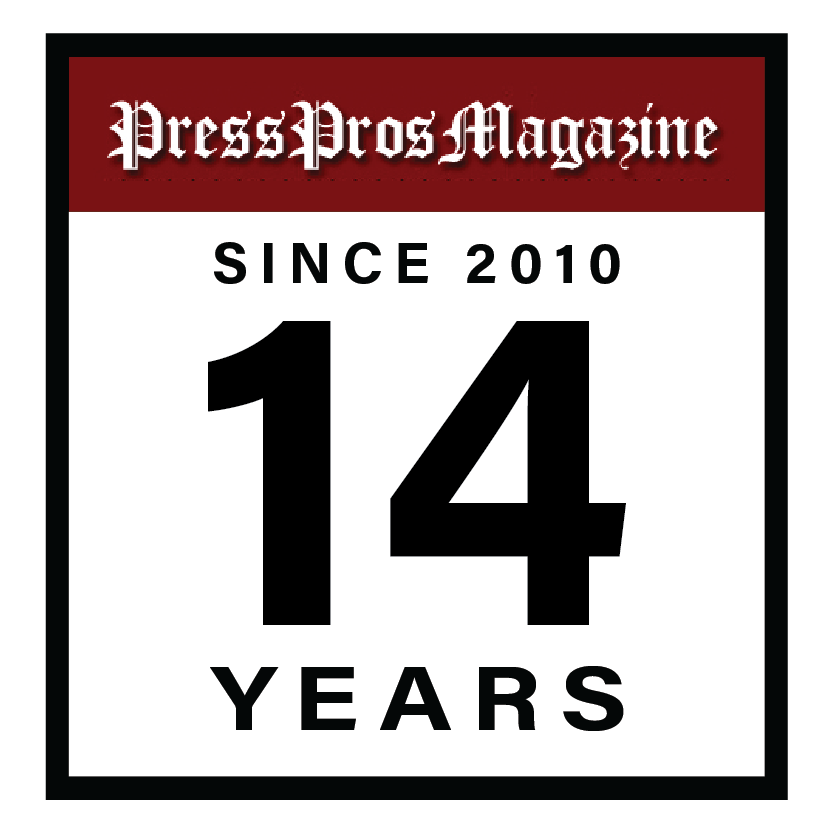 Columbus, OH – The situation demanded something big. Really big.
Ohio State led Western Kentucky 14-10 almost halfway through the second quarter. The Hilltoppers arrived in Columbus knowing they had to throw the haymakers to have a puncher's chance.
Then the No. 6 Buckeyes threw everything they had at the team that's supposed to win Conference USA. That, of course, isn't saying much. No CUSA team, especially when it is a 29.5-point underdog, is supposed to stay in the ring against a top 10 team.
Then the Bucks got aggressive. They got greedy. They threw upper cuts with Kyle McCord, Marvin Harrison Jr. and Emeka Egbuka. They jabbed with the running game. The offensive line threw gut punches.
And in the space of eight minutes and two seconds, the Buckeyes scored four touchdowns to build a 42-10 halftime lead and drive the Hilltoppers (2-1) into the ropes. More importantly the Buckeyes (3-0) played football the way they want to, the way they are expected to and the way they should.
The Buckeyes also played the way they practiced this past week. That meant, according to head coach Ryan Day, they played with a heightened competitive nature, and they ran, blocked and tackled with energy and passion.
"That was a good week of work right there now," Day said with emphasis. "It started Sunday. Tuesday was a really physical day. Wednesday was a great day. Thursday we kept going at it. It was all week because we knew we had to turn this up."
Halftime snacks and beverages tasted much better to Ohio State fans this week after a 35-point second quarter. No more muddling through like they did in less-than-inspiring victories over Indiana and Youngstown State. When Saturday's 63-10 victory was complete, there was renewed optimism about next Saturday night's visit to No. 9 Notre Dame.
"We love big games," Egbuka said. "We come to Ohio State to play Notre Dame in South Bend. We weren't looking past Western Kentucky by any means, but we know this one's a big game."
The ramped-up practices were to be ready to execute and dominate Saturday. But make no mistake – the unbeaten Bucks knew they needed a week of practice and a game like this to kick off Notre Dame week.
"That was just a huge emphasis for us, and that even carried over to today in the morning," Egbuka said. "We were just ready to come out and execute and play at a high level."
Before the second-quarter avalanche summoned a search party for WKU's defense, the OSU offense had already built momentum. They opened with a high-energy and high-tempo eight-play, 75-yard drive that TreVeyon Henderson capped with a 21-yard touchdown run. He turned the corner, flashed his speed and showed the Hilltoppers the back of his uniform. They had to know they would see the backs of a lot of Buckeyes after that.
An interesting thing happened on the Bucks' next possession. It's not something McCord or Day wanted, but it proved something to Day. McCord was sacked, and he fumbled near midfield. WKU turned that miscue into a field goal.
Then McCord marched the Buckeyes 82 yards in 12 plays to another Henderson touchdown and a 14-3 lead.
"You want to watch the quarterback and how they're going to respond," Day said of McCord's fumble. "Are they going to go into a shell or do they just keep pushing forward? And he was aggressive."
The four-touchdown outburst – and the defense more than did its part as well – began with 8:10 left in the first half. Ten seconds later the one-play drive consisted of a sucker-punch 75-yarder from McCord to a wide-open Harrison Jr. deep on a post route. McCord knew it would be open and didn't hesitate to go for it. 21-10.
Almost four minutes later the Buckeyes stopped the Hilltoppers on downs. On the next play, right tackle Josh Fryar shoved the defensive end down the line of scrimmage and Chip Trayanum burst through the hole for a 40-yard touchdown. 28-10.
The defense set up the next two scores as well. On third-and-9, Austin Reed completed a pass for a first down. But cornerback Jordan Hancock hit the receiver hard and forced a fumble. Fellow corner Davison Igbinosun recovered the fumble at the Hilltoppers' 48.
Four plays later McCord threw a 15-yard touchdown pass to Egbuka with 1:55 left in the half. 35-10.
WKU tried to make something happen but gave the ball back on downs again. Day said he thought about taking a knee with 28 seconds left, but he wanted to see McCord operate in a hurry. In 20 seconds, the Bucks went 58 yards in three plays and scored from 14 yards out on another McCord to Egbuka touchdown. 42-10.
And WKU was down for the count.
"It's very much an energy-based thing," Egbuka said of those game-changing eight minutes. "Especially when the defense is on their Ps and Qs, too, and getting stops and creating turnovers, that turns the offense up a notch."
The final numbers fit the expectations of Day's spreadsheet much more than the first two games. McCord was a super-efficient 19 for 23 for 318 yards and three touchdowns. And Devin Brown was 3 for 4 in relief with a 40-yard touchdown pass to true freshman Carnell Tate.
Henderson rushed 13 times for 88 yards to lead a ground game that surpassed 200 yards for the first time, hitting 204 and averaging a season-high 6.2 per carry. The offensive line isn't in top form yet, but there were no complaints about them for the first time this season.
And the top three receivers, of course, produced. Harrison Jr. surpassed 100 career receptions and had his second straight 100-yard game with 126 yards on five catches. Egbuka had four catches for 57 yards. Cade Stover didn't get in the end zone but caught five passes for 90 yards.
The defense came to play, too, against an offense and quarterback that led the nation in passing yards last year. They held Reed to 207 passing yards and allowed only 80 rushing yards at 2.4 yards a carry. Tommy Eichenberg made 10 tackles and Steele Chambers made eight and had an interception. Freshman Jermaine Matthews returned an interception 58 yards for the game's final score.
The Hilltoppers had little interest in punting. But the Buckeyes were strong on third and fourth downs, holding WKU to 3 of 16 on third down and 3 of 6 on fourth down.
"We knew it was going to be a wide-open game, and they we're going to make some plays," Day said. "But I thought our defense overall didn't flinch. They hung in there on fourth downs. That was good."
The offensive fireworks didn't carry over into the third quarter, but defensive tackle Tyleik Williams got to do a little touchdown dance.
Denzel Burke forced a fumble at the 5-yard line and a dozen players chased after it into the end zone. Williams wasn't the first one to the party, but he crashed it, reached into the pile and pulled the football out for the touchdown and a 49-10 lead.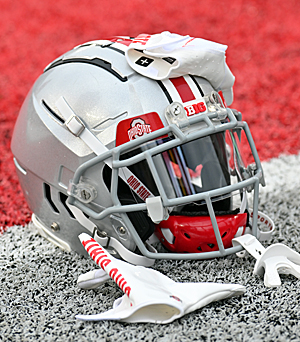 "It looked like he was burrowing like a dog going for a bone and he found it," Day said. "We do talk about how when you get in those piles that ball could be anywhere, so you gotta get in there and see if you can be the first guy to get it."
Being first to the ball, to the spot, to everywhere – that's how the Buckeyes played Saturday. It's tempting to dismiss the performance and blame it on inferior competition. But this is the first time this season Day's team beat a team like they were supposed to and played like a contender.
They punched. And they punched some more.
And now in this corner … Notre Dame.