With more ups and downs than a roller coaster, New Bremen handed Coldwater its first loss of the season in a thrilling five-set match that did nothing more than elevate volleyball as "the fastest growing sport in America."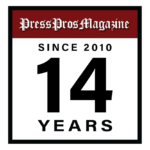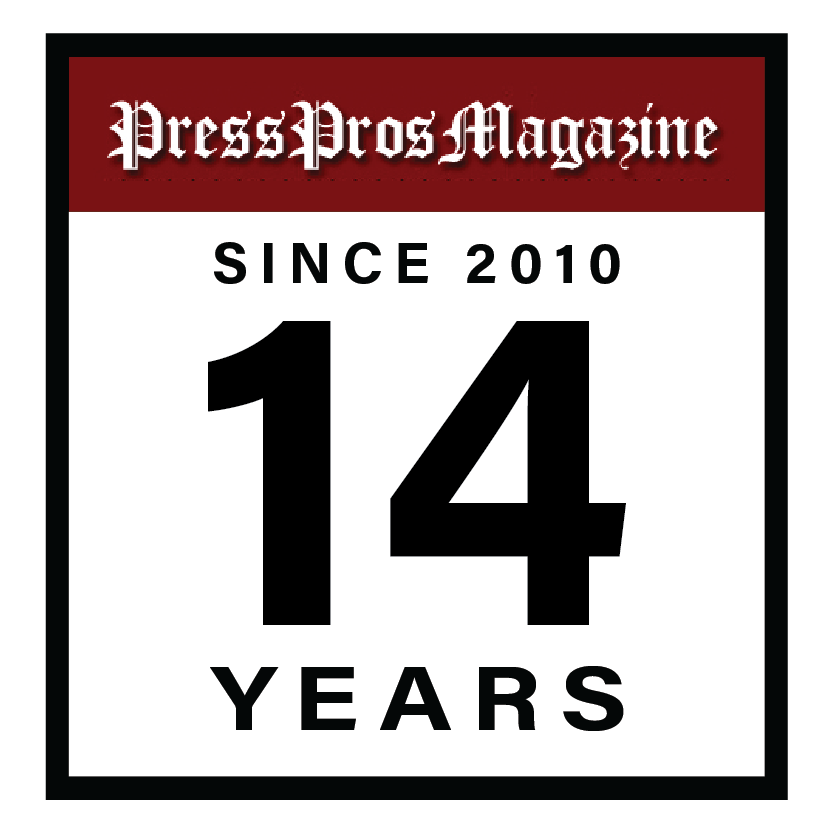 Coldwater, OH – When it was over New Bremen volleyball coach Diana Kramer admitted…"I don't have enough fingers and toes to count all the momentum swings in that match."
This, following a thrill-a-minute five-set MAC classic Thursday night that saw the 9-1 Division IV defending champion New Bremen Cardinals hand the 11-1 Division III state runners-up Coldwater Cavaliers their first loss of the season…25-18, 19-25, 25-21, 28-30, and 15-10…before a mesmerized crowd at The Palace.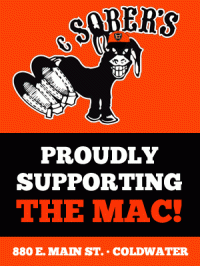 "Wow…I mean, wow,"  added Kramer.  "That's my thoughts about the match…wow.
"But that's what makes volleyball such a fun sport, and why volleyball is the fastest-growing sport in the nation.  You're on the edge of your seat and it's like a thrill movie.  You just can't get enough of it.  It's unpredictable.  You don't know what's going to happen next."
Featuring two of Ohio's best in the sport, both Coldwater and New Bremen put on a show of momentum, comebacks, and determination not to lose, throwing one haymaker after another as the intensity and drama of the match built through five sets.
"It's a shame someone has to lose a match like that,"  Kramer said, shaking her head.
"This is why we pride ourselves in the MAC with having this kind of competition every night,"  echoed Coldwater coach Nikki Etzler.  "And when you get to tournament time you know you're battle-tested.  This speaks to the level of play and the kind of student athlete you find in the MAC.  And as a community we're just so proud of the girls, and proud that we had this many people here to watch them compete.  And they need to be watched…because they're spectacular athletes and teammates."
Both teams featured aggressive play, but it was New Bremen who came out swinging first with University of Toledo-bound Olivia Heitkamp scoring three kills and a pair of service aces in the Cardinals first seven points of set one.  She would end with 6 kills total in the set, on the way to a 25-18 decision.
In set two it was Spencer Etzler, of Coldwater, who almost literally copied Heitkamp's impact as the Cavaliers amped up their service game and put New Bremen on its heels for a time…their defense able to contain New Bremen's aggressiveness long enough for a 25-19 win.
Bremen caught its wind between sets and jumped out to a four-point lead in set three, but Coldwater, behind Etzler, Madison Wendel, and Morgan Blasingame would not go away, finally tying the game at 17-17.  However volleyball, to Kramer's words, is a game of quick bursts and changes in momentum, and somehow the Cardinals found one of those bursts to go on an 8-4 finishing run to win and go ahead two sets to one, 25-21.
Down a set, that deficit spurred Coldwater in the fourth like a shot of B12, jumping all over New Bremen, who suddenly went cold from the service line and their ability to get shots through the blocks of the Cavaliers' front line.  At one point Coldwater led 16-10 before, you guessed it…Bremen went on another one of those runs.  They caught 'em at 21-21, and then proceeded six ties in the final nine points before Coldwater eventually won it, 30-28.
Drama?  What's drama to a teenager?
"That was so much fun,"  said Olivia Heitkamp afterwards.  "They're just a really, really good team.  They're so consistent with everything they do.  They really don't make errors, and they're good at everything."
But no better than New Bremen for the fact that while Heitkamp had 24 kills in the win, teammate Melina Schrader (a recent University of Dayton commit) had 43 assists, and sundry others had their own five minutes of great contribution somewhere throughout the match.
"And when someone makes a play, I'm going to let them know,"  said Heitkamp.  "We all get really excited for each other."
Ava Trentman had a couple of blocks and 7 kills on quick sets at the net that beat Coldwater to their block attempt.
Keira Steininger had 27 digs, providing the defensive example against the constant pressure of Coldwater's aggressive hitting.
But while the game is about runs and momentum, sometimes the worst thing that can happen is the three minutes between games…where the momentum, inexplicably, just goes away.  Such was the case with the start of the final set.
New Bremen used its aggressive serve to jump out to a quick 4-0 lead…and Coldwater never caught up to that deficit, trailing through the game before losing that, and the match, 15-10.
"I'll take the 4-o start,"  said Kramer.  "But was I comfortable?  NO.  But today was different from any other match we've played this season.  The passion, the energy, and the momentum with both teams was just really, really good."
"The fifth set was a tale of serving, and serve-receiving,"  said Etzler.  "They got that early momentum, and it's so different in set five because you can only play to 15.  You have to come out strong, and our matchup was just a little off."
There are no better spokeswomen for the sport of volleyball than Nikki Etzler and Diana Kramer.  And is it the fastest-growing sport in America?
Well, one can make the case based on Nebraska's record crowd of 92,003 for a match in their football stadium last week, as well as other sold-out venues throughout Division I college volleyball – in places where, proportionately, football is not selling out!
"Tonight was such a life lesson,"  said Kramer before she ran out of breath. "And I couldn't be more proud of my team tonight.  Wow, the end of that fourth set was really, really good.  I'm so proud of my team for not giving up, because we're down 16-10 and a lot of teams would have given up.  Life lesson?  When things get tough you just can't stop.  You've got to fight and lean on the people you love.  You need everybody, the ones on the court and the ones not on the court.  Some people can't handle not being on the court, but my girls can. And I want people to know that.
"Coldwater's one of the best teams in Ohio, and all of these girls put on a show in front of a lot of fans."
As the woman said, it is a shame…that someone had to lose!