The University of Dayton football team, playing its first home game under new coach Trevor Andrews, jumped to an early 27-0 lead over Central State before the Marauders cut the lead to 27-10 at the half, only to watch the Flyers scored 23 straight points in the fourth quarter en route to a 62-24 victory at Welcome Stadium.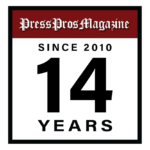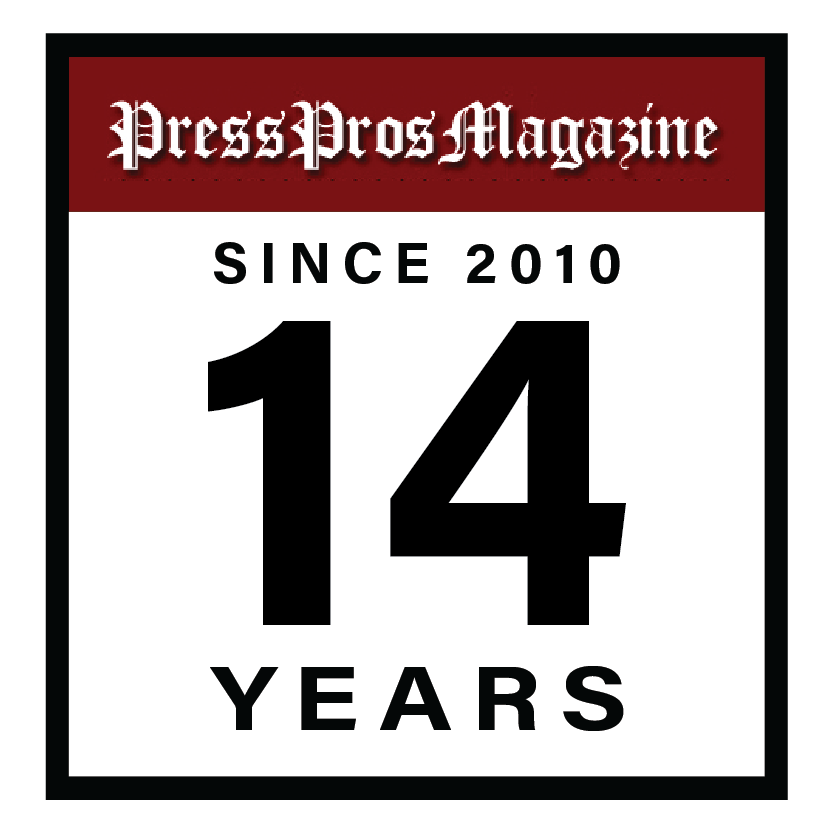 Dayton, OH. — If one can attach a label to a college football game, this one was The Grad Students versus The Transfers.
And it was the University of Dayton Grad Students 62, Central State University Transfers 24, Saturday afternoon at Welcome Stadium in front of 3,104 fans.
When a new college football coach unpacks his whistle, in many cases there is a mass exodus. Players transfer to other schools.
That is certainly not the case at the University of Dayton. Quite the opposite. When new coach Trevor Andrews arrived, 10 players who graduated came back to play for the Flyers as grad-students, carrying diplomas and playbooks.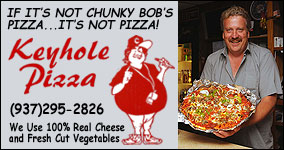 For Andrews, it was his first victory in UD's home opener at wind-swept Welcome Stadium and as he stood on the field after the game talking to the media, the game ball that the team presented him was on the ground between his feet.
And then there is another scenario, such as that for Central State University second-year coach Kevin Porter. Porter gathered 34 transfers from other programs, including 16 from NCAA Division I schools.
And while 62-24 sounds like something out of Romper Room, the Marauders are not quitters.
They were down, 27-0, and came back to 27-10. They were within 39-24 heading into the fourth quarter, but they ran out of oxygen, fuel and breath in the final 15 minutes and the UD outscored them 23-0.
The Flyers imposed their will fast and furiously, barging to a 20-0 first quarter lead and 27-0 early into the second quarter.
Central State tried to move the ball in the first quarter as if it were a boulder and Sisyphus was not in the Marauders' backfield.
The Marauders were three-and-out on their first five possessions.
While CSU slogged in their own end, the Flyers dialed long distance, twice scoring on the first play after a Central State punt.
Quarterback Dante Casciola hit Alec Keathley with a 45-yard touchdown that made it 13-0 and Michael Neel threaded an untouched path 70 yards through CSU's defense for the touchdown that made it 20-0.

The Flyers spliced together a long distance drive, 71 yards in 12 plays, the conclusion a six-yard pass from Cade Dow to Joey Swanson.
That was early in the second quarter. . .and CSU emerged from its early-game nap to outscore the Flyers 10-0 and take the intermission break down 27-10.
The Flyers' mission was to protect the downfield turf from Central State's Alec Lewis, a white quarterback at the historically black school (HBUC).
He transferred to CSU from Northern Colorado and in his debut last week he completed 31 of 51 passes for 380 yards and two touchdowns. The Marauders upset Mississippi Valley State, 24-21, on a last gasp field goal in Chicago's Soldier Field.
And the Flyers kept an early lid on his bottle and he was 5 for 12 for 24 yards in the first quarter. The wind tunnel that is Welcome Stadium seemed to disrupt his timing.
Receivers, particularly those running patterns out of the slot, were open. Lewis mostly underthrew them and on one occasion when a receiver was behind the UD defense he overthrew him.
Central State's first first down came with 11:50 left in the half, a completion from Lewis to T.J. Gregory.

And it buoyed CSU's confidence and Lewis took them 85 yards in six players. Lewis put the finishing touch on it with a 10-yard touchdown pass to Jeremiah Flores.
Then the Marauders' Jose Chaires booted a 31-yard field goal with 4:12 left in the half as CSU closed to within 27-10 and turned the field over to the excellent drum-dominated Central State band.
"That's a good football team with a talented quarterback," said Andrews about CSU. "I told Kevin Porter that a lot of teams would have quit when we got them down early. But they didn't quit. They kept coming after us."
Lewis found the range more often after that gruesome start and finished 24 for 45 for 222 yards, two touchdowns and an interception. The pass-happy Marauders ran the ball only 17 times for a net of 12 yards.
So it was a matter of who was going to play, "We're the boss," in the second half and it was the Flyers. . .right away.
The Flyers took the second half kickoff and matriculated 72 yards in 10 plays that included a bold and statement fourth-and-11 first down pass from Dante Casciola to Jake Coleman.
And on the next play, Casciola lobbed one into the end zone and Sam Bubonics, imitating Derek Jeter, made a touchdown catch while running backwards like a shortstop retreating for a pop fly. It was a grad-to-grad touchdown.
That made it 34-7 and on CSU's next possession the Dayton defensive line en mass, like a posse chasing Jesse James, ran down Lewis in the end zone for a safety and UD's lead swelled to 36-7.
But the Marauders didn't invite the band to meet them at the bus. They stunned the Flyers with two touchdowns in two minutes.
First, CSU intercepted a Casciola pass and on fourth-and-goal Lewis hit a six-yard touchdown pass to Brandon Brock.
The Marauders then surprised, stunned and shocked they Flyers. After that touchdown, CSU enacted a pooch kick and recovered it. Brock caught a 36-yard pass to the UD two and Zav Price took it in.
What? Two touchdowns in less than two minutes and it was UD 36, CSU 24. . .and lots of time for more action from either side, if it chose to do it.
It was Action Dayton the rest of the way, including a 32-yard fumble recovery touchdown by defensive end Chase Brown after defensive end Mason Henry dislodged the football from Lewis.
Safety Logan Miller picked off a pass that led to a touchdown and safety Jason Schachte returned an interception 76 yards for a touchdown.
The Flyers are using a duo-quarterback system. The passer is Casciola and he was 10 for 16 for 160 yards and two touchdowns. The runner is Cole Dow who hit 5 of 8 passes for a touchdown and rushed 13 times for 47 yards.
"I think it's awesome, I love it," said Casciola when asked about sharing signal-calling.
And the Flyers have a runningback who waited on the sidelines three years for record-breaking running back Jake Chisholm to graduate. His name is Michael Neel. He carried the ball the first four plays for UD en route to 20 carries for 125 yards and a touchdown.
"It was special, yes," said Andrews. "This is the first time I've been on the field since the last game I played here (1998)."
As a successor to two legends, Mike Kelly and Rick Chamberlin,  Andrews is following two guys who left huge imprints. . .and Saturday was his first step..