Close for 24 minutes, Versailles proved first to break through in the second half, and buried New Bremen with 27 points from its running game to win convincingly, 34-7.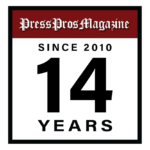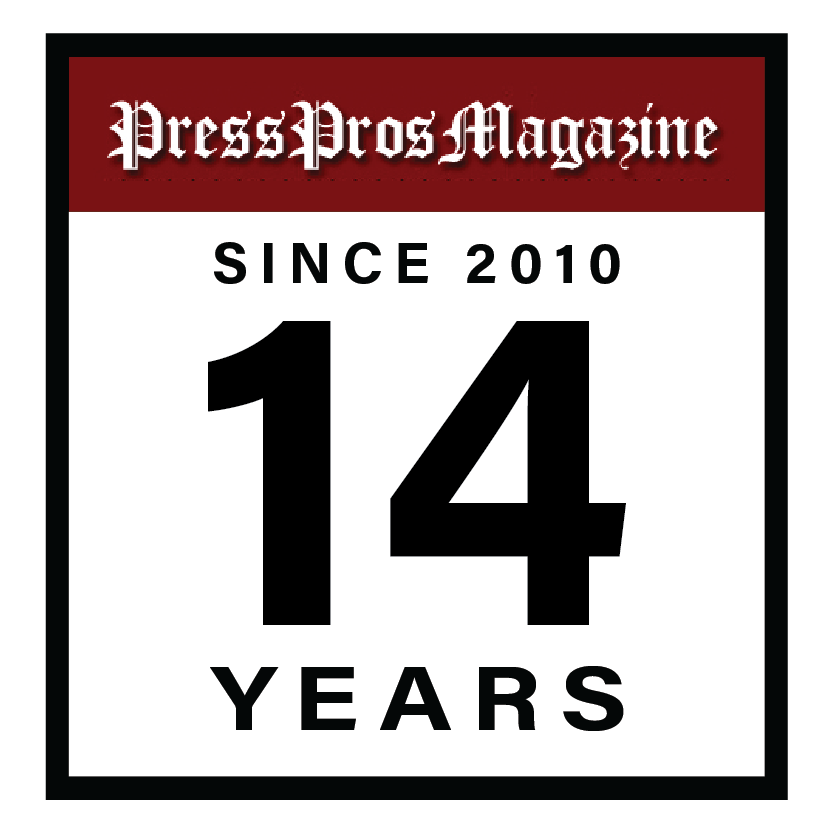 Versailles, OH – The shutout string is gone.  New Bremen finally broke through to score on the Versailles Tigers in the final two minutes Friday night on a 50-yard heave when, figuratively speaking, no one was looking.
Thereby, the Cardinals became the first team to score on Versailles this year in 16 quarters of football.
But in winning their fourth straight game, 34-7, and gaining 300 of their game total of 352 yards on the ground, Versailles gave every indication, again, that it's here to stay.
"I'm really pleased,"  said Tigers coach Ryan Jones.  "That's a good team – New Bremen – they're always extremely well-coached.  They've always got a great game plan, and that's how they won two of the last three state titles in Division VII.  We knew it would be a fight.  But we kept digging, kept fighting, and in the second half we came determined to move the ball."
Jones' explanation was a cliff notes summary of the game, and New Bremen proved tough enough in the first half to limit Versailles' powerful running attack to just one touchdown, at 10:27 of the second quarter….Joel Gehret from three yards out.
This after a scoreless first when the Tigers' Michael Osborne returned the opening kickoff fifty yards, only to have it nullified by a holding call…then moved the ball 80 yards in twelve plays before New Bremen's Aaron Thieman picked off Osborne at the five yard line to stop the drive.
New Bremen had a couple of opportunities early, but never established any kind of running attack, and their limited passing effort from quarterbacks Aaron Thieman and Keaton Puthoff was short-circuited by pressure from the Versailles rush and a pair of sacks.
But the Cardinals stayed in front of Versailles on defense, limited the Tigers to just 40 passing yards for the half, while giving up 135 on the ground…primarily to Michael Osborne and Joel Gehret.  And everyone anticipated that when the second half began Bremen was going to get another dose of Osborne and Gehret,  and simply save the air game for another night.
That's exactly what they did.
At 6:14 of the third quarter Gehret finally broke through the line of scrimmage and raced 40 yards, untouched, for a score that put them up 14-0.
"Our line had been pushing them, and finally it just opened up a hole for me,"  said Gehret, later.  "I saw it and it was off to the races."
Five minutes later, at 1:55 of the quarter, Gehret scored his third touchdown of the game, from five yards out, to increase the lead to 21-0.
Forty-five seconds into the fourth quarter, Osborne finally squirmed free at midfield and darted through the Cardinal secondary for 48 yards and a score to make the lead 28-0.
An avalanche had descended upon the New Bremen Cardinals, and it was about to gain force as on the ensuing kickoff the Cardinals fumbled the kick, Versailles plopped on it, and eight plays later Osborne danced his way into the end zone from 8 yards out to go up 34-0.  In a span of eighteen minutes Versailles had literally crushed New Bremen, and all that remained to question was whether defensive coordinator Darrell Jones' Tiger defense could hold on to salvage a fourth consecutive shutout.
That suspense was ended with 2:20 left in the game when Keaton Puthoff found Aaron Thieman in the secondary for a reception and 50 yard run to cut the lead to 34-7 and end the scoreless streak.
Football is a game of adjustments.  Opponents giveth and opponents taketh away.  But on a night when Bremen limited Versailles to just 50 yards passing, Ryan Jones was singing like a canary afterwards for the fact that the ground game – the tried and true method of winning for so long at Versailles – had once again proved trustworthy.  Mike Osborne finished with 124 yards in 13 carries.  And Joel Gehret finished with 122 yards in 15 carries.  248 of the team's total of 300 yards on the ground!
"Our offensive line,"  started Jones.  "They opened up holes in the second half.  Mike ran like a man possessed out there, breaking tackles, and Joel got that big run to finally get things going.  After a long, physical game, we still had enough left to keep up the pressure.  That was a great high school football game.  And for the seniors…what a great experience in front of the home crowd."
You can't make too much of it after just four games, but with each passing game there are more comparisons that come naturally with the 2021 team, which had a dynamic quarterback in Carson Bey, and a dependable running back named Jack Osborne…the older brother of the current quarterback.
"We were sophomores on that team back then, so we know what it looks like to play at the highest level of high school football, and that's what we're trying to emulate,"  said the younger Osborne.  "We may not have the size that that team had, but we've got speed and we like to hit.  I won't say that we're quicker, overall, but we can move around and make some plays.
"We still play 'Tigerball', and if there's a difference I'd say the line on that team was bigger, with Taran Tyo.  But our line now does a great job.   They're quick, they can make things happen, and there's more similarities than differences.  We're trying to get better every week.  We're not looking at records, just get better week in, and week out.  Good teams stay stagnant, but great teams get better as the season goes on."
And is he confident that this version of 'Tigerball' is getting better each week?
"Yes sir,"  he assured.  "Absolutely."
How good was the challenge from New Bremen Friday night?
Well, despite having won two of the last three state titles in Division VII, there's no question that the Cardinals are entrenched with rebuilding.  But still, they found a way to give themselves a chance to break through and become the avalanche, trailing 7-0 at halftime.  It's just that Versailles got there first, and did it in the second half.
"There were times when we really competed and played hard,"  added Cardinals coach Chris Schmidt.  "It just felt like we missed a couple of opportunities.  Osborne is a great player, kinda' like what David Homan was last year for us, and they do such a great job around him it's hard to keep him in check.  It's still early in conference play, but I can't imagine there's many kids who are the complete package that Michael Osborne is, and he'll certainly be a candidate for offensive player of the year.
"I told our kids that I still think we're a good football team within our locker room, but somehow we've got to do better in some areas…and I've got to do a better job in getting it out of them."
As for the shutout streak?
No one even mentioned it, even when asked.  It pales to being 4-0, and a win against a defending state champion.
And getting better…with each passing week!