Dropped passes, turnovers, and penalties – too many mistakes – cost Lehman a near-magnificent Thursday comeback in the second half, caving in to Milton-Union in the final five minutes.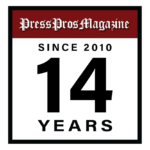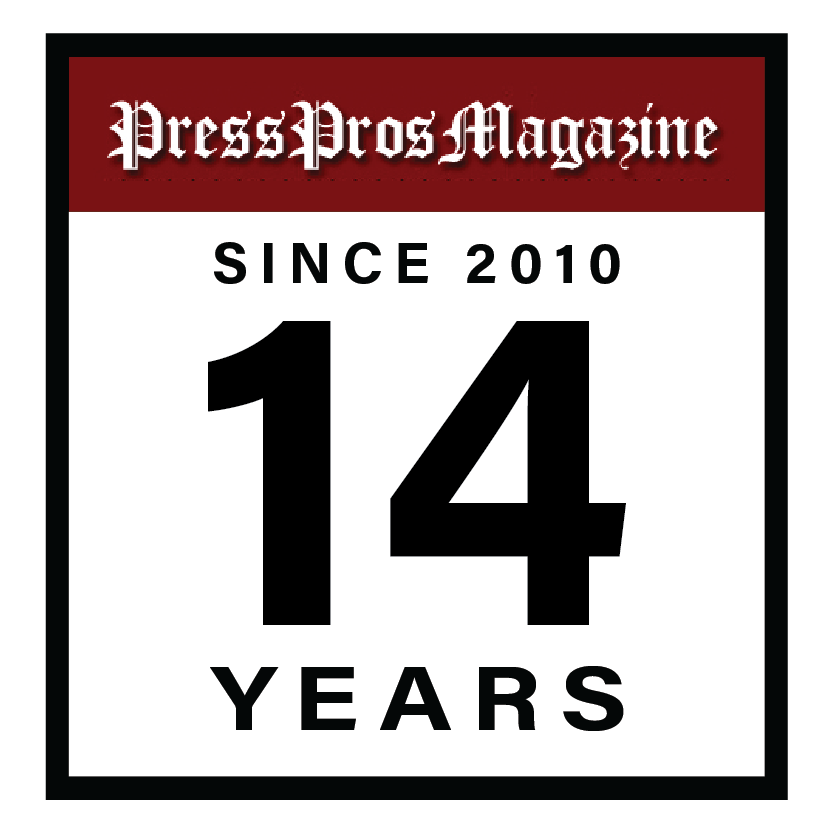 Sidney, OH – In the end, Lehman Catholic coach Dwayne Rowley admitted that they had no one to blame but themselves – after the Cavaliers fell to 2-2 with a 51-34 loss to Milton-Union in a rare Thursday night game at 30-0 Field.
And rare for the fact that while Lehman trailed 37-34, they had momentum after back-to-back touchdowns in the fourth quarter with 5:08 left to play…and had the football.
But a pair of costly turnovers – a fumble by quarterback Donovan O'Leary returned for a touchdown by Milton's Payton Mayfield…and a subsequent interception of O'Leary that led to a touchdown run by Jordan Foose…proved to be the killing blow to what might have been one of Lehman's best, and most exciting, wins in years.
"We have to get out of our own way,"  said Rowley, later.  "We beat ourself.  Not to take anything away from Milton because they're solid and a well-coached team, but you just watched us beat ourself.  Too many penalties, too many turnovers, too many mistakes at the wrong time."
Lehman entered the game with the most prolific passing attack in the Three Rivers Conference – O'Leary and teammate Turner Lachey, leading the conference in passing and receiving yards, respectively.
But they probably exited Thursday's game with the league lead in dropped passes – double digits – as O'Leary, Lachey, and the air attack were plagued with numerous flubs and misfires.  And credit Milton for having something to do with that.
Milton was far more aggressive, owned the line of scrimmage, and dictated the all-important physical component of the football game.  Simply put, they whipped Lehman off the ball, and the beneficiary, over and over, was senior running back Jordan Foose, who entered the game with 307 rushing for the season, and probably finished the game as the league's leading running, gaining 158 yards on 22 carries.
Lehman simply couldn't tackle him, adding to the afore-mentioned list of issues for the night, and Foose made them pay – scoring four times total, three times on the ground.
"I'm very tired,"  he said with a big grin, afterwards.  "That was an exhausting game, but it was fun.  I had a lot of yards after contact tonight, and that's my favorite stat.  My dad always tells me…just get yards after contact.  That's all you need.
"My offensive line did really, really good today.  They gave me the holes I needed.  Coach told us at halftime…talked about how hard we had to fight if we were going to get the win.  I think we lost some momentum at halftime, but we came out and pushed back really hard, and won."
It was 20-0 Milton in the first half before Lehman got out of its own way enough to even score, finally a 4-yard run by O'Leary with just 11 seconds left before the break.
But trailing 20-7 coming out of the locker room, Lehman took the second half kickoff and sophomore Turner Lachey raced 80 yards before being pushed out of bounds at the five yard line.  On the first play from scrimmage William Ford ran it in to cut the deficit to 20-14, and it was game on.
It was about that time that Foose and the Bulldogs began to push back, going 60 yards in 8 plays and 2 minutes, with Foose scoring from 3 yards out to extend the margin back to 28-14 after a two point conversion, that, too, by Foose.
To Rowley's point about mistakes, on the ensuing possession Lehman snapped the ball over O'Leary's head and out of the end zone for a safety;  and on Milton's possession after the safety Payton Mayfield ran it right up the gut for 20 yards and a score to push the score to 37-14, at 6:35 of the quarter.
People began to exit the stadium, assuming the worst.  But those that did missed the best spark shown by the Cavaliers all night.  O'Leary marched right down the field, and connected from 35 yards out with Devin Pride on a touchdown throw that appeared to have been trapped.  Nonetheless, it was ruled a touchdown, the PAT was wide left, and it stood 37-20 at the start of the fourth quarter.
Now O'Leary was really warming to the task, as suddenly Milton was reeling from the two quick touchdowns, but they would have to withstand more.
On their opening drive in the fourth O'Leary connected with Da'Ron Pride in a pretty pitch and catch, and up the sideline, 58 yards and a touchdown.  The PAT made the score 37-27.
Milton turned the ball over on their possession, and at 8:38 O'Leary ran it in for his second touchdown from three yards out to cut the margin to 37-34.
With the scent of comeback in the air, they got the ball back again with 5:08 on the 20 yard line after a Milton punt.  But O'Leary, running for a first down, had the ball stripped after gaining the needed yardage.  Payton Mayfield scooped up the loose ball, ran through the tackle attempt of Devin Pride, and into the end zone at 4:54…44-34, Milton.
Still with time, O'Leary and the Cavs went back to work, but another turnover (an interception) and the second in two minutes, gave Milton the ball back inside the Lehman 20.  Four plays later Foose cashed in for his fourth touchdown of the night, and the final one of the game…51-34.
"What a good win for us,"  said Milton's Bret Pearce.  "We won the line of scrimmage with our offensive line, and Peyton Nichols, our lead blocker really paved the way for Jordan.  He runs hard, and our offense really has more plays in it than that…but if they weren't going to stop that one then we were going to keep running it."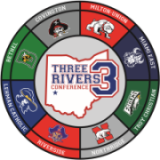 But the last five minutes from his defense – those two final touchdowns – turned out to be even larger, and probably overlooked.
"It really was a great five minutes of defense,"  added Pearce.  "We needed our defense, they stepped up and made the difference in the game right there.  Absolutely.  I'm really happy for this team."
As it turned out, Milton improved to 2-2, bouncing back from a disappointing loss to Oakwood last week…while Lehman evened out at 2-2, but will spend the extended weekend considering that you have to play better, tackle better, drop fewer passes, and not turn the ball over if you want to win a football game.
"We have to get out of our own way,"  Dwayne Rowley reiterated to waiting media.
Needless to say, he's going to do a lot more reiterating before next week…and a trip to Miami East!