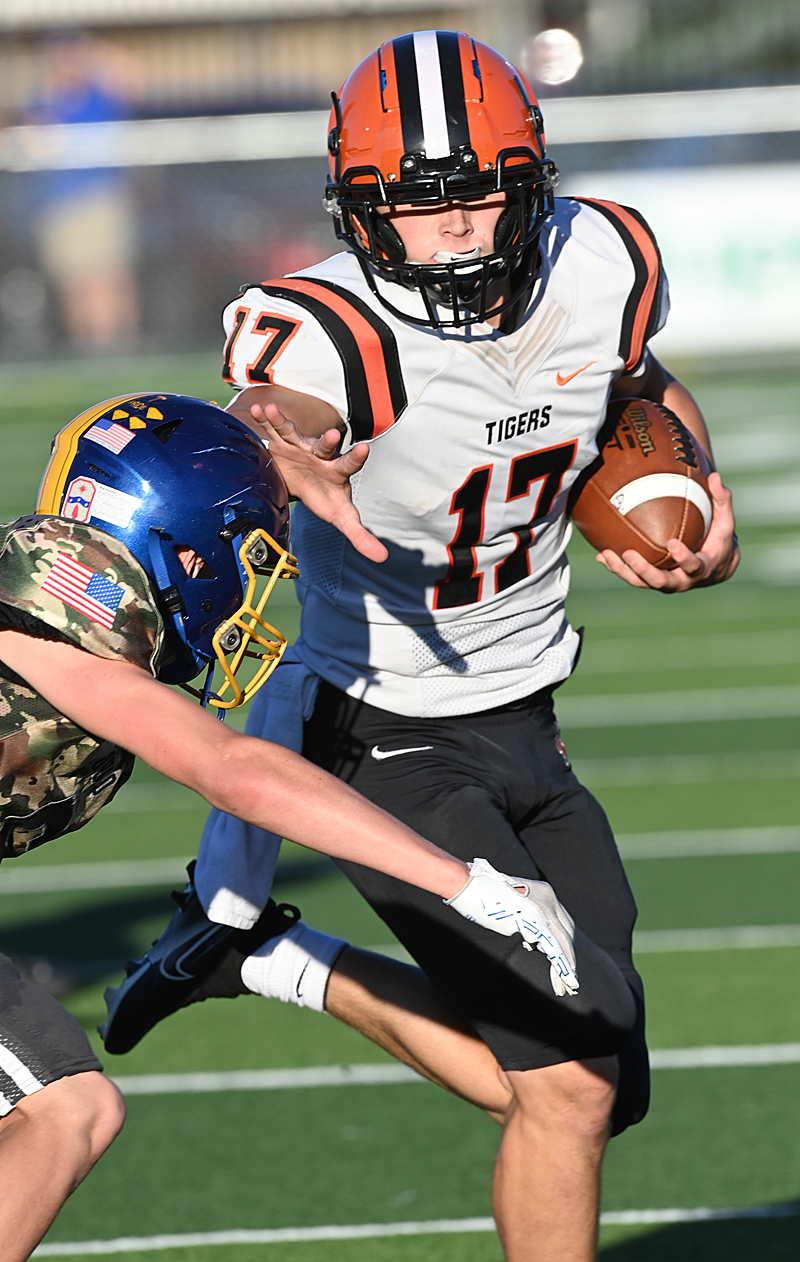 Clearly the most athletic, elusive player on the field in Friday's shutout win over Delphos St. John, Versailles' quarterback Michael Osborne presents a lot to consider – remember – over the next two months of 'Tigerball'.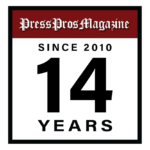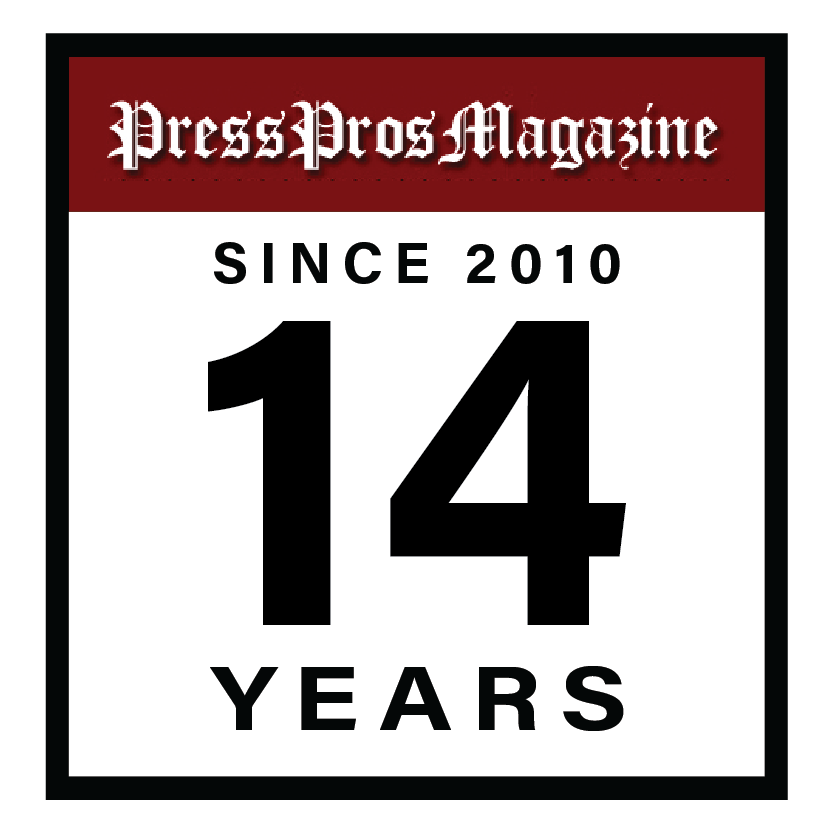 At the end of Versailles' 41-0 win over overmatched Delphos St. John last Friday, the numbers for Tigers quarterback Michael Osborne were not that overwhelming.
Good, mind you.  Just not overwhelming!
He rushed for 111 yards and a pair of touchdowns;  and he threw it enough to keep the Blue Jays' collapsing defense honest – 7 of 11 attempts for 85 yards.
But given the way Versailles plays, his impact through those 196 yards were monumental, and relevant to being our 'Who's Hot' honoree for Week 3 of the 2023 football season.
It's never been said in as many words.  But go back as far as you want in 'Tigerball' history and do the math.  Versailles football has ALWAYS relied on its quarterback – during Hetrick days with Kyle Gehle, or the recent Jones days with Carson Bey, in 2021, and presently to the delight of those who pack Hole Field on Friday nights, Michael Osborne.
Never actually groomed to be the quarterback at Versailles, mind you, he's just the kind of athlete, who in a pinch, can step in and play like Gehle and Bey – even Jason Turner!
"Yes, the qualities that Michael show are similar,"  said Tiger coach Ryan Jones.  "They're intrinsic, and intangibles that you can't coach.  He had a great game (111 yards rushing and 7 of 11 passing for 85 yards). He had a couple of mistakes, too, but we'll get better with those , for sure. He can buy some time with his feet, that allows our good receivers to get open, and it allows for some big plays."
Just like the old days, eh?
Back when Versailles would open the season with consecutive wins to raise the expectations and anticipation of the coming conference battles with Marion Local, Coldwater, and St. Henry.
Just like 2021, when the Tigers actually lost to Marion Local, 19-17, in Week 3, then ripped off 13 straight wins, including the Division V title game against Kirtland, to restore the roar to 'Tigerball'.  Osborne was there, making plays in that title game, just not playing quarterback.
They've yet to be scored upon while becoming 3-0, and those same conference games – New Bremen, Marion, and Coldwater – are looming.  Expectation is as high as ever.  And with it, appreciation in town for doing what's always been done regarding football in Versailles – the latest win, the latest heroic, from the latest leader on a team that's winning largely in anonymity.  Only in Versailles can they actually name 'all' of the starters.
But that doesn't matter.  For now, quarterback…#17…senior Michael Osborne is a pretty good place to start.
With congratulations, and wishes for continued Friday nights like the old days, Versailles' Michael Osborne is this week's 'Who's Hot' honoree on Press Pros.
Press Pros Magazine and sponsor, the St. Henry Bank, congratulates Versailles High School's Michael Osborne for being this week's 'Who's Hot' honoree on Press Pros.