The Dayton Flyers took a step in competition, a trip west to Illinois for their 2023 opener, and learned once again about the degrees of football available between those who play in pursuit of a degree…and those whose degree simply centers around football.
Normal, Il — It would be normal for the uninformed to peruse the score and deduce that new University of Dayton football coach Trevor Andrews' debut in Normal Saturday afternoon was an abject failure, a futile flop, a study in frustration.
That would be unjust, unfair and untruthful.
For some reason, most likely a paycheck, the Flyers chose to step up in class every year for their opener, always on the road — like featherweight boxer Willie Pep taking on heavyweight Joe Louis.
The outcome is expected. It is just a matter of time until Pep gets flattened.
As expected, the Flyers were flattened minutes after they ran out of their locker room door en route to a 41-0 manhandling.
They were down, 21-0, in the first quarter and it wasn't that close.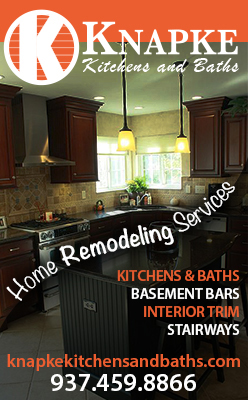 It was a matter of BSF — Illinois State was bigger, stronger and faster. The Cardinals front line was from 6-foot-4 to 6-foot-7 and they all weighed 300 pounds. No UD lineman was that big. They all would fit in a Volkswagen bus.
As happens when the little guy messes with the big guys, the little guy gets hurt. And several Flyers either limped off or were helped off the field as the hot afternoon progressed.
Illinois State possessed one of the best defenses in the Ohio Valley Conference last season and lost several to the transfer portal. No matter. Cardinals coach Brock Spack brought in 10 players from the transfer portal and raided the junior college rosters.
While UD is mostly a bunch of kids playing football for fun, because they love the game and wish to get a good education, Illinois State is a paid-to-play team that gives 63 full-ride scholarships. UD gives aid based on need.
So after taking their beating Saturday afternoon, the Flyers return to reality so they can pick on somebody their own size.
Now Andrews, a 1999 UD graduate, pursues the legacies of former coaches Mike Kelly and Rick Chamberlin. And it is a win-filled legacy, football royalty.
Andrews is charged with building UD's fourth-best all-time FCS record, 176-667 (.725). And the Flyers are in their 30th year as charter members of the Pioneer Football League, the only Division I conference where aid is based solely on need.
UD and San Diego share the most PFL titles with 12 apiece, so Andrews has some high-shelf accomplishments to attain.
And they can erase from their memory bank what happened Saturday.
The Flyers, who lost in Normal, 56-14, in 2014, the only other meeting between the two teams, watched the Cardinals take the opening kickoff and matriculated 75 yards in eight plays for a quick 7-0 lead.
It was a mountain to climb after that. It was a shaky afternoon for UD's special teams.
A snap sailed over the punter's head into the end zone and Illinois State's Lavoise-Deontee McCoy recovered it in the end zone for a touchdown.
The Flyers reached the red zone twice in the first half, but usually reliable left-footed kicker Sam Webster missed two field goals. He hit the left upright on a 39-yarder and pushed one wide left from 42 yards.
And the defense was victimized by a 72-yard touchdown run by Mason Blakesmore. The Flyers dominated first-half possession, 22 minutes to eight, but that mostly was due to the Cardinals hitting big plays.
Illinois State quarterback Zack Annexstad completed 12 of his first 13 passes, mostly short sideline swing passes, but also air-mailed a 45-yard touchdown pass that was caught in the end zone by Daniel Sobkowicz.
By halftime Annexstad was 18 for 23 for 206 yards and a touchdown. Sobkowicz caught six for 90 yards and Illinois State led, 31-0.
Illinois State coach Blake Spack magnanimously called off the Dobermans at halftime.
At the intermission, he said, "Our pace offensively was strong and we were efficient. Zack (Annexstad) did a nice job of spreading the ball around on the perimeter. And we were explosive with two long runs and a long touchdown pass. We had one turnover and that's the only negative I can think of."
The Flyers?
Before the game, Andrews was asked about his biggest concern and he said, "Jake Chisholm, right? That's the biggest problem?"
That's because Chisholm, UD's record-setting do-it-all running back/pass receiver for the past five years, is gone, preparing to become a physician.
His place was owned by fifth-year graduate student Michael Neel. Illinois State watched him like a cooling apple pie on a window sill, but he worked hard to get limited yards against holes about as narrow as a Venice alley.
The Flyers used two quarterbacks. Dante Casciola started and shared calling signals with Cole Dow, another fifth-year graduate student. And there were times when both were in the backfield.
Dow was 10 for 20 with 63 yards and was UD's leading rusher with 54 yards on 12 carries.
Even though the Flyers never moved the '0' off the scoreboard, they were in Illinois State territory five times, but couldn't put any points into their resume.
On the positive side, UD was able to use a lot of players and a lot of plays were run, giving the staff a solid chance to evaluate what was good, what was bad, who was good and who was bad.
They will spend next week preparing their home opener next Saturday at Welcome Stadium against Central State at 1 p.m.
For sure, Illinois State is the best team the Flyers will see across the scrimmage line for the rest of the season.