Gaining obvious momentum, Versailles pitched its third straight shutout, and opened some eyes in an impressive 41-0 whitewashing of previously unbeaten Delphos St. John.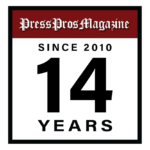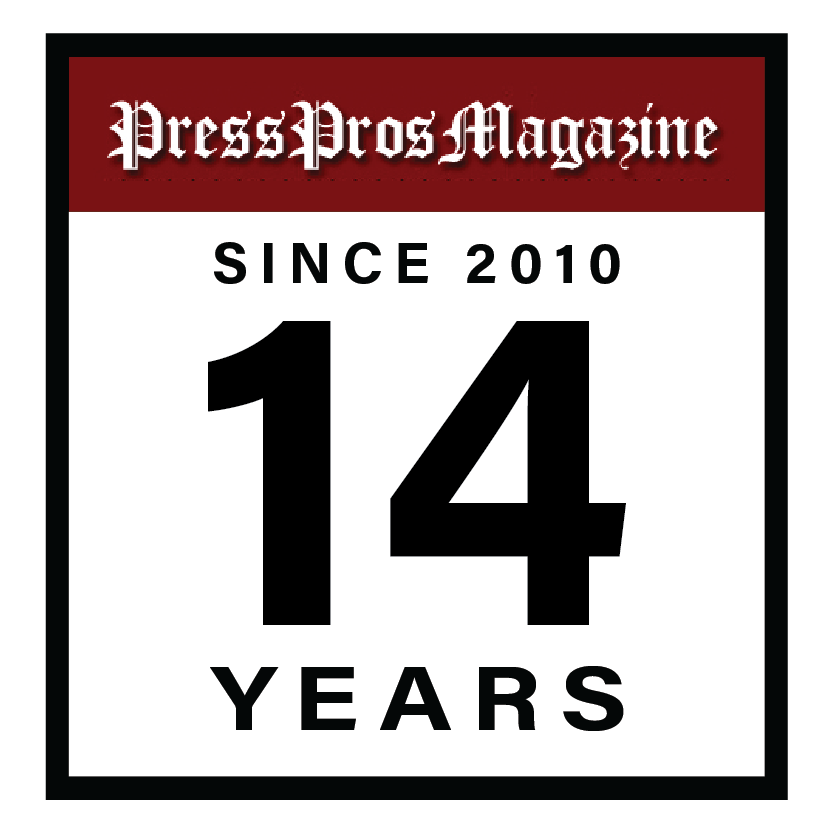 Delphos, OH – Whatever you believe about the efficacy of camouflage, in the woods or on a battlefield, the Delphos St. John Blue Jays discovered in the span of 12 short minutes Friday that it does not help you go undetected on a football field.
Wearing their camo jerseys to honor the local National Guard, the Blue Jays did nothing more than attract the focus and attention of the surging Versailles Tigers, who quickly put up 21 points on three touchdown drives…before cruising to an eventual 404 yards of offense and a 41-0 win.  It was the Tigers' third shutout in a row;  and they've now outscored Celina, Fort Loramie, and Delphos St. John, 102-0, in raising their eye-popping record to 3-0.
"We got up on them early, and that just put our defense in a good position,"  said Tigers coach Ryan Jones, afterwards.  "It was just an all-around good performance."
Really?
Let's digress for a second to make the obvious comparisons that Versailles partisans are already lathering over.
Yes, there are similarities to the 2021 team in terms of athleticism, quickness, and depth.
Yes, quarterback Michael Osborne is showing much of the same shimmy that quarterback Carson Bey did back then.
Yes, the defense that tortured the likes of the state's presumed best, Kirtland, in the 2021 Division V title game in Canton, isn't as big, but it shows many of the same seek-and-destroy attributes of those earlier Tigers.
What remains to be seen is…the heavy lifting that's coming, and coming soon.
But for the present, they took the opening kickoff Friday, moved upfield in three minutes, and Osborne ran it in from 25 yards for the opening score at 9:03…7-0, Versailles.
Whatever they showed in their impressive win last Saturday over LCC, St. John paid for it, emotionally and physically.  Diminished to just 30 players in uniform, and with some walking wounded wearing slings and boots, they never mustered the same kind of energy on offense that they showed in that fourth quarter comeback win over the Thunderbirds.  Unable to move the ball on their first possession, and pushed back to the shadow of their own goal line, Delphos quickly punted to Versailles who took the ball near midfield.
Five minutes after scoring their first touchdown, junior Blake Henry rang the bell again on a 24-yard touchdown run at 4:27 to raise the deficit to 14-0
Still unable to put a drive together, Delphos kicked it again, which resulted in a Joel Gehret 2-yard touchdown with just 11 seconds remaining in the quarter to make it 21-0.
Versailles was running at will, gashing for big hunks of yards, in what would turnout to be a 400-plus yard night of total offense, highlighted by 319 yards in rushing, alone.
"Our line did a good job of making the holes,"  said Ryan Jones.  "And we ran it through those holes."
Yep, it was like that.
Driving for a fourth score in the opening minutes of the second quarter, Osborne had a pass attempt tipped and picked off by the Jays' Austin Shafer that probably saved a touchdown, but that was only temporary.  Shafer ran it 50 yards down field to stave off the inevitable, but with a minute left before halftime Gehret scored his second of the night on a one-yard run to lead, 28-0.
Yards were tough for DSJ.  So tough, in fact, that their two running highlights for the game resulted from the Shafer interception in the first half…and a second intercept and runback by Collin Feathers in the third quarter.  But both times Delphos was unable to sustain any kind of momentum, thanks to the pursuit of the Versailles defense.
"They were just better, athletically,"  added Jays coach Todd Schulte, later.  "They were playing with 80 and we were playing with 30.  They can only play with 11, but eventually you're going to wear down.  I watched them play Fort Loramie last week and they played five different defensive tackles and six different defensive ends.  I've been on that side before, and I recognize the advantage."
And with 24 seconds left in the third quarter Osborne scored his second touchdown of the game on a 28-yard run through a gassed Delphos defense…to make the score 34-0, and start the running clock.
Now with subs in and all over the field, Versailles tallied the night's final score with 3:30 left in the game when Aaron Bowlin punched it in from point-blank range to conclude the scoring at 41-0.  Bowlin, by the way, finished with 72 yards on 6 carries…in a backup role.
Ryan Jones was always matter-of-fact when he talked about that 2021 team back then, and Friday he was no less so in talking about the current team.  Work hard, focus, play with intensity, and fill a role.  Be a good teammate.  Tiger-Ball!
"The defense has been lights out, so far, and that's a tremendous accomplishment for those guys,"  he added.  "We played with great intensity tonight, and sometimes you worry about that when you have to make that long drive to Delphos.  So we challenged them all week to get off to a fast start, and we did that.
"They crowded the box early, trying to make it hard to run, but we loosened them up with some pass plays, Mike made some big plays with his feet, and we ran the ball hard with Joel, Blake Henry, and Ross Francis.  It's nice to have a trio of backs like that so you can get some guys rest and have fresh legs.  And the offensive line opened up the holes.
"Yes, the qualities that Michael is showing are similar, the intrinsic and intangibles that you can't coach, and he had a great game (111 yards rushing and 7 of 11 passing for 85 yards).  He had a couple of mistakes, but we'll get better with those for sure.  He can buy some time with his feet, that allows our good receivers to get open, and it allows for some big plays."
One can make the point that they look a team that's six weeks deep in the season, instead of three, which is impressive given the issues of getting high school players prepared in three short weeks and one scrimmage…and then the non-con schedule which provides more reliable, and preparatory scrimmages.  They look like a team ready for the heavy lifting of New Bremen (next week), Marion Local, and Coldwater.
"Well, I wouldn't call [these three weeks] scrimmages because they took a lot of work…but, we do have three wins,"  Jones corrected.  "We feel good about that, and hope we carry that momentum into next week.  New Bremen beat us last year, so hopefully those boys have a lot to play for and I think they'll be motivated going into next week."
Week 3 began with five unbeatens in the MAC, and it finishes, familiarly, with just three – Marion Local (42-7 over Minster), Coldwater (35-7 over Fort Recovery), and the Versailles Tigers.
But for as much as we know after 3-0 and 102-0 – all the similarities – we'll know if it really is 'Tigerball' soon enough.  What we do know…is that they're the only unscored-upon team in the MAC – worth noting, and noticing.
No amount of camouflage can hide that!