Marion Local continued their run of dominance by clobbering Minster 42-7 on the road. A balanced attack of rushing, passing, and a ferocious defense left Minster with no weaknesses to exploit.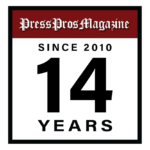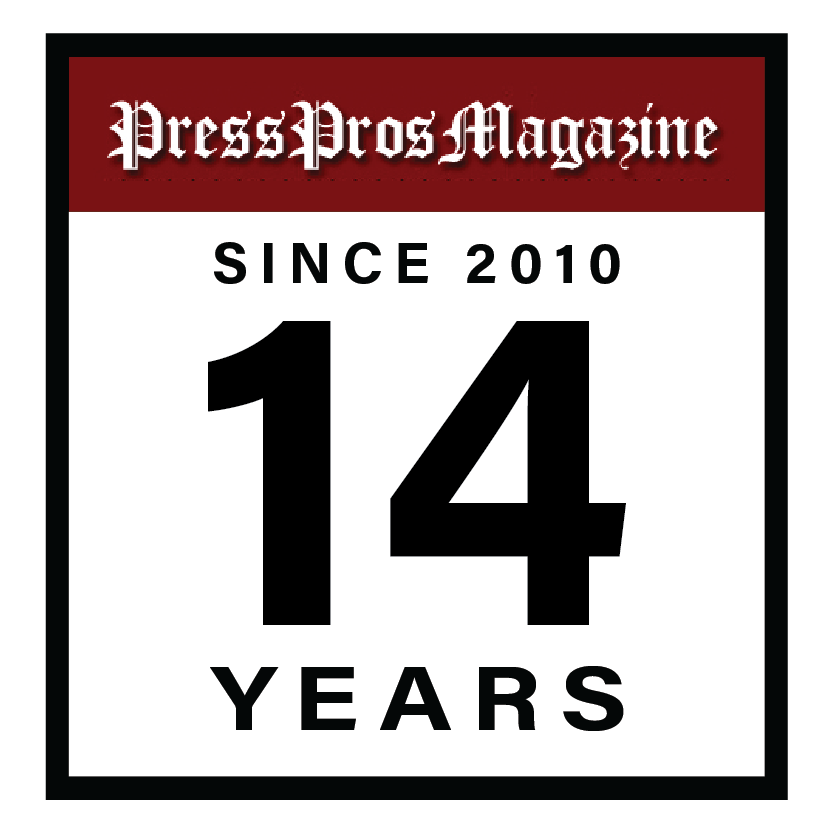 Minster, Oh – The old adage "It's not how you start, it's how you finish" held true Friday night in Minster. It started with Minster quarterback Brogan Stephey leading his offense down the field and capping the opening drive off by evading two blitzers and scampering for a 14-yard touchdown. It ended with Marion Local scoring the next 42 points.
The MAC rivals traded touchdowns to open the game, and at the time it looked like a shootout was inevitable. Marion's first drive featured a 52-yard bomb from Justin Knouff, dropped right into the arms of Andrew Pohlman. Drew Lause punctuated the drive by plowing into the endzone. Notably, running back Kyle Otte was injured on the drive and did not return. He was replaced by a committee of Lause, Ethan Heitkamp, and Parker Hess.
Minster kept their early momentum alive, gliding down the field. Stephey connected with his favorite target, James Niemeyer, who made a dazzling, full extension, toe-dragging catch. The roaring crowd didn't know it, but that would be the end of Minster's offensive fireworks.
 A turnover on downs, followed by James Niemeyer intercepting an overthrown ball, followed by another turnover on downs took the air out of the ball and what was on track to be a shootout was now locked at one touchdown each with the 2nd quarter clock more than half gone. Still, it would be hard to complain about being tied with the reigning state champs. 
Possession, points, and momentum hung in the balance when Marion faced 4th and 4 on Minster's 24-yard line with 1:30 left in the half. They needed to convert a first down, but Knouff had grander aspirations. He launched a pinpoint pass to Victor Hoelscher who hauled in the go-ahead score. Marion's offense never looked back.
 Knouff and company wouldn't be stopped once in the remainder of the game. Six out of seven drives for Marion resulted in touchdowns, the Niemeyer pick being the lone exception. Even when Minster had the Flyers on their heels, Marion found a way to keep driving down the field. They finished the evening 5/7 on converting third downs, and 1/1 on fourth downs.
The floodgates burst open in the third quarter when Marion's opening drive methodically nickel and dimed its way down the field and Knouff found Carter Jones on a slant route for his second passing touchdown.
 2 minutes, 20 seconds, a three-and-out, and a lengthy punt return later, Drew Lause rushed for his second touchdown of the night, and at 28-7, it was teetering blowout territory.
On offense Minster had to adjust to Marion Local's vicious defense. They used Charlie Schmiesing, typically a defensive end, as a tailback. Stephey used his agility to protect himself when possible and took some jarring blows while releasing passes when necessary.
Even with the adjustments, a hyperactive Flyer front seven made life difficult for Minster's offensive line. The linebackers, led by Heitkamp, shifted constantly pre-snap, threatening to barrel down Stephey's throat as soon as he called for the snap, it often was not an empty threat. They blitzed without hesitation all game, and penetrated the backfield nearly every down, forcing Stephey to make plays improvising instead of passing from a clean pocket.
 "I feel like we started playing much better defense in that second half than we have all year, so that was encouraging to see," Marion head coach Tim Goodwin said.
Stephey willed Minster back down the field. His connections with Niemeyer and Connor Schmiesing brought the Wildcats within 10 yards of the promised land, but Charlie Schmiesing, perhaps as a result of not being accustomed to the role, fumbled on a run play, and Marion fell on the ball. 
Adding insult to injury, Knouff lofted a beautiful deep ball to Hoelscher who took it 81 yards to his second touchdown of the evening, and Knouff's third.
"I knew Victor was faster than all of them," Knouff said. "I just had to give him a chance, I mean one-on-one I gotta take him."
Marion proved their offense can win in more than one manner. They have the toughness and consistency to methodically march down the field, bleed the clock, and rack up first downs. They also have the twitchy athleticism to break off a touchdown on any given play. Heitkamp reinforced the explosiveness when he ripped off a 74-yard touchdown for the final score of the game.
"They just made plays," Minster head coach Seth Whiting said. "Passing-wise we knew they were going to #2 [Victor Hoelscher.] We had guys there in one-on-one situations but he just made plays."
Most football games hinge on 5 to 10 defining plays and this was no exception despite the final score. 42-7 sounds lopsided and the second half largely was, but there's a real argument that Minster was a few plays going the other way from having a fighting chance for most of the game. 
The Wildcats' second turnover on downs in the first half came on a 19-yard completion on 4th and 20. A personal foul alleviated a 3rd and 6 situation on the Flyers' go-ahead drive. Minster entered the red zone on four drives but came away with just one score. It wasn't a close game, but 42-7 may tell an exaggerated story.
"When you make mistakes against really good teams they capitalize," Whiting said. "We can't make little mistakes in critical situations, and that's what happened tonight."
Minster drops to 2-1 but will get another chance to play a cleaner, gaffe-free game next Friday on the road at Fort Recovery, who are still seeking their first win of the season.
Meanwhile Marion Local will look to extend their winning streak and improve to 4-0 next Friday when they host Delphos St. John's, and coach Goodwin has high hopes for their continued dominance.
"We plan on doing this for a while this year, we'll keep grinding"