It was work, and it was close.  But Coldwater used its defense when it mattered to keep its slate clean, and get off to a winning start in conference with a 3-1 win Thursday over St. Henry.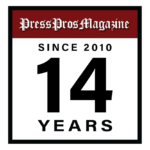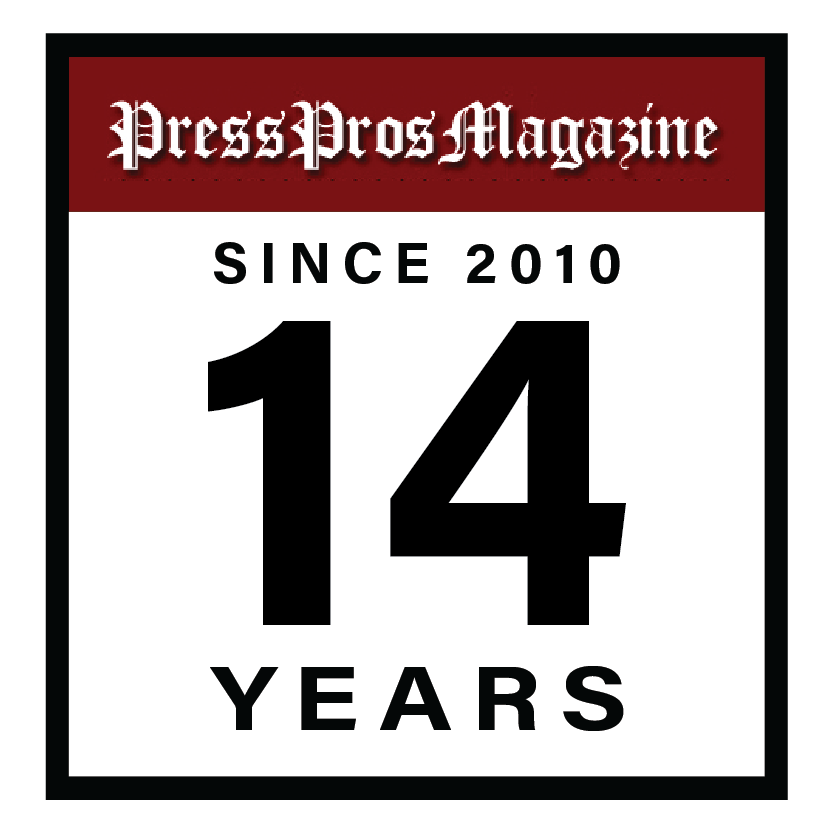 Coldwater, OH – Believe it, there are some people who really do believe in the science of numerology – the divine or mystical relationship between a number and one or more coinciding events.
And after Thursday night's 4-set loss to St. Coldwater, St. Henry coach Tricia Rosenbeck might have just been won over to the ranks of the mysticians.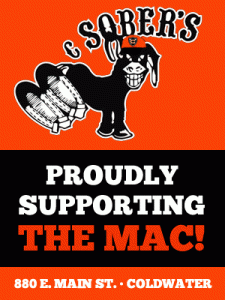 St. Henry (3-2) lost in four sets to host Coldwater (7-0).
And in losing, the deficit in each of the three sets they dropped was 4 points – 25-21, 25-21, and 25-21.
How close was it?
In losing set one St. Henry had four missed serves that cost them four points, the margin of victory.
Moreover, in winning their lone set – the third – it was so close at the end that the score was tied four times – at 19, 21, 22, and 23 – before St. Henry finally broke through to win, 25-23.
But the back-breaker throughout the match was a prevailing and frustrating deficit of 4.  Host Coldwater never led by much more than 6 points in any of the four sets, but repeatedly when St. Henry would get close there would be a missed serve, or muffed serve receive that allowed the margin to hover at…4 points!
There is no such official stat kept in high school volleyball, but if there were the numbers would show that Coldwater led, literally, by a margin of 4 points the whole night.  St. Henry, plain and simple, could never get over that hump.
It also magnified, once again, just how strong – how competitive – Division III and IV volleyball is in west-central Ohio.  Both Coldwater and St. Henry will earn top ten rankings at some point when the weekly poll comes out, and the two proved it by hammering at each other for the duration of four sets, in 2 hours and probably…4 minutes.
It's just that Coldwater started better, getting out to a quick lead in set one before St. Henry reined them back in to that familiar 4-point margin.  A side note…in the first set St. Henry setter Lydia Wehrling reached the 2,000 mark in career assists.
In set two, Coldwater again jumped out before St. Henry would reel them back with a chance to go ahead at the end.  But after cutting the Cavs' lead to three at 23-20, and 24-21, Coldwater finished them off…25-21.
In set three Coldwater one more time went out to lead by five, only to have St. Henry cut it to three, but then back to four points…before the Redskins finally tied the game at 19-19.  And you guessed it…they didn't run away to the elusive 25th point.  No, on the way to 25 the score was tied at 21, 22, and 23 – four times total – before they finally won.
In set four Coldwater never led by more than six, and St. Henry never got closer than one, before the Cavaliers closed the set, and the match, out at 25-21.
Never more than six, and never closer than one.  It was that close.
"Yes, I just wish we had started from the beginning of the match,"  said St. Henry's Rosenbeck.  "I just told them you can't wait until we're down 7-2 or 7-1 to begin the fight.  That fight has to begin from the beginning.  But we're still growing.  We're young.  And we're getting better every day at practice.  And the fight's coming.  We're going to get there, we're going to start the fight at the beginning, and we're going to win some big matches this year.
"We made a lot of errors that you can't make against good teams, and Coldwater is an awesome volleyball team.  So when you make as many errors at the service line, hitting and passing-wise, you just can't do that."
Lydia Wehrling's 2,000th assist, early, was a moral highlight to the evening.
"Lydia's been our setter for four years now, I'm so proud of what she's accomplished, and she's going to be doing great things for us the rest of the season,"  Rosenbeck added.
Coldwater is an awesome volleyball team, whether one believes in numbers, or not.  Last year's runner-up in Division III to state champion Mentor Lake Catholic, they return just three seniors in 2023, the roster is strewn with sophomores and juniors, and they haven't missed a beat through the season's first three weeks.
"We've been honing in on that certain rotation in practice,"  said Cavs coach Nikki Etzler.  "We're trying to see what we can do with that, and I think they scored some points on it tonight.  But I'm super proud of the way the girls pushed through those last points tonight.  Because it's so hard to earn those last five points once you get to 20."
It was close enough, to her point, that the mistakes that Rosenbeck lamented  – those missed serves – did a lot to impact the outcome.
"Oh, it was close,"  said Etlzer.  "And serving is always hard to figure out at the beginning of the season.  It's your first opportunity to see what you can do with it, and you're going to see errors like that.  When you know volleyball, you know the power of what the serve can mean.
"I was proud of our defense in the fourth set because we had some big digs when they put pressure on us.  We're trying to work on our block, trying to figure out some schemes, and our defense had to play a lot of balls that the block should have been touching.  But again, we're young, they're a very offensive team, and you're going to see that every night.  You just hope you get better playing against that."
Etzler was proud of their winning start to the conference schedule, because she knows…with St. Henry, New Bremen, Coldwater, and Marion Local banging away at each other no coach could ask for a better preparatory come tournament time – the ultimate steel strengthens steel scenario.  And appreciate Minster, as well, for handing Marion Local its first loss on Thursday, in five sets.
One night earlier, Wednesday, the University of Nebraska had set a record for attendance at a volleyball match – 92,003.  An omen, perhaps, of more good things to come for the sport of volleyball.
Numerology, indeed!