Ryan Day expressed confidence Tuesday in both quarterbacks to play like starters. But he can only start one, and McCord has been the most consistent in practice the past two weeks.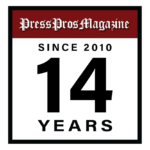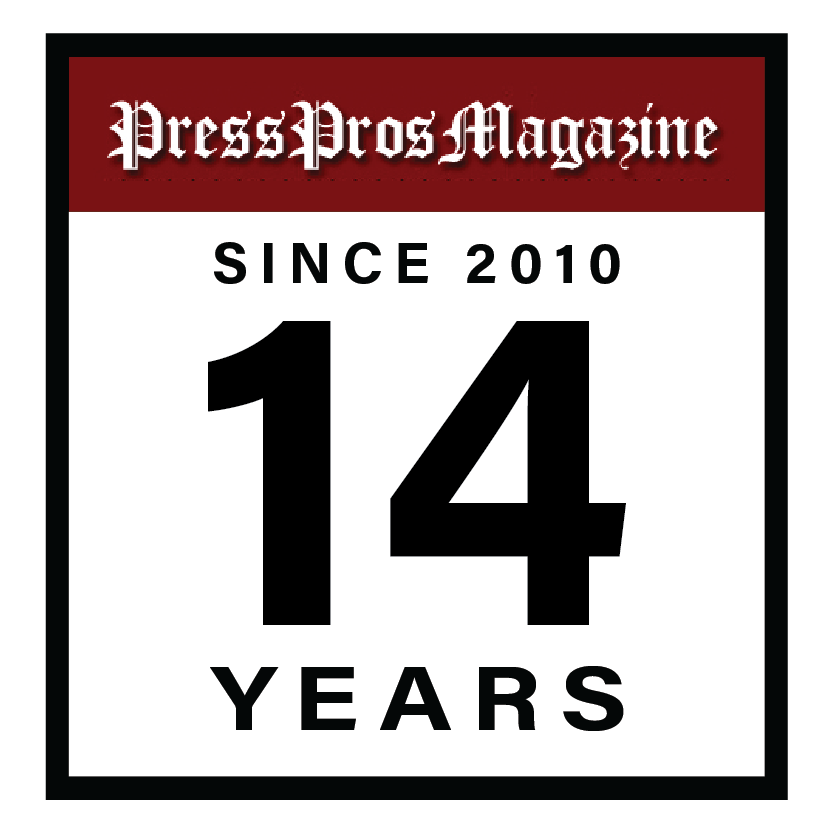 Columbus, OH — Ryan Day didn't want first impressions to govern his decision of choosing a starting quarterback. He wanted a lasting impression. 
So Day's process for choosing a quarterback to start Saturday's Ohio State opener at Indiana didn't begin quite like anyone surmised. In this situation, at least, he abided by his intention to be more of a CEO this season to better know the entire team. 
"I really stepped away a lot in the spring and kind of let it all play out," he said. 
But picking his QB1? Depending on his definition of "stepped away," the picture of what that looked like is difficult to imagine. Picking starting quarterbacks is central to Day's job description and his DNA. 
Then preseason camp started. And Day got involved. Still, it took until the Tuesday before the first game for him to open a news conference with these words: "Kyle McCord will be the starter. And Devin Brown is going to play in the game." 
And that's about all we know. 
We don't know how much Brown will play. Day wants him to take meaningful snaps, but Day also wants McCord to have time to get in rhythm with his teammates. This is a Big Ten game on the road, but meaningful snaps might be used up by the middle of the second quarter. 
We don't know who will start in Week 4 against Notre Dame. If McCord continues the trajectory of the past two weeks, it's quite possible he will be the clear No. 1 by then. But it's clear Day is also looking beyond in-game first impressions in favor of a lasting impression that could take a few weeks to mature. 
"Kyle has done a great job over the last two weeks of showing consistency," Day said. "He's played very well in practice. But Devin also throughout the body of the preseason has shown that he deserves to play. I think that's significant that we have two guys that we feel confident playing in a game." 
Even at this late date this is far better for the team than the game-time decision of Cardale Jones starting the 2015 season opener. Jones and J.T. Barrett stood on the sideline, helmets on, mouthpieces in when Urban Meyer told Jones to take the field. 
Why did Day avoid the influence of first impressions and step away in the spring, possibly prolonging the competition? 
He wanted to give both QBs a fair chance. He didn't want preconceived notions to be part of the process. He wanted one of them to earn the Game 1 start on their own merit instead of anything close to resembling a whim of the coaching staff. 
"I didn't have a lot of expectations other than I felt like both guys have a chance to be really good quarterbacks," Day said. "When you start to create expectations, maybe you start to do things that put you down a certain path. I decided not to do that." 
Based on experience, Day's expectations probably would have been for McCord to win the job because he's been in the program a year longer than Brown. He still ended up with the McCord, but he has a stronger feeling that McCord earned it. 
And Day won't proceed on whims. If McCord leads two brilliant drives to a 14-0 lead Saturday, that doesn't mean he will change his mind about playing Brown. Under no scenario, he said, will Brown not play. 
"There has to be urgency because, first of all, we have to win this game," Day said. "But we're not just going to bench somebody because they had a bad play. These guys both deserve to get out there and show what they have and work through mistakes." 
Day met with McCord and Brown on Tuesday morning and told them the plan. He said both were in agreement and expressed that they want what is best for the team. If Day maintains the mindset he expressed, then Brown will get a fair shot to take the job away or play more off the bench the next week. 
What Day has done for Brown, at least to this point, is to not stick Brown firmly in the box of backup. That will allow Brown to survive some mistakes because coaches are never as patient with their backups as they are their starters. 
When a starter is struggling the leash is longer because the coach trusts them to better the next time. They've seen it happen in practice. But as soon as a backup makes a mistake or two, they're out. Trust has not been built to the same level. Day says that happen Saturday. 
Meyer often said quarterback success is tied to the talent around him. The names Marvin Harrison, Emeka Egbuka, Julian Fleming, TreVeyon Henderson, Miyan Williams and Cade Stover would give any quarterback confidence. And those playmakers should make any quarterback understand he doesn't have to do it all. 
But the other part of the offense that is a work in progress is the offensive line with three new starters. Day said San Diego State transfer Josh Simmons will start at left tackle, Josh Fryar (once thought to be left tackle) will start at right tackle and freshman Carson Hinzman will take his first college snaps as the starting center.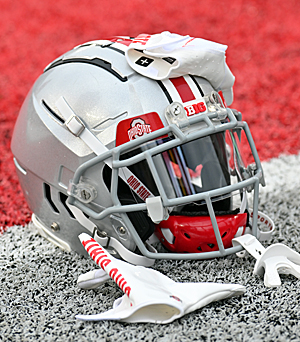 Day said earlier in camp that, as opposed to recent seasons, the offensive line has decent depth. He agreed Tuesday that the depth comes from strength and not just a product of a lot of players who are about the same. 
"The good thing about Simmons is he's actually played in a college game, and Josh [Fryar] has played a significant amount of time. So that part's good. Carson hasn't," Day said. "We have to go with what we see in practice every day, and if they continue to perform the way they've done in practice, they'll have an opportunity to grade out champions, and it'll be a good day for them. But it's time to get on the field and go see." 
At every position. But most eyes, like they have been since the first day of spring practice, will be on McCord and Brown.