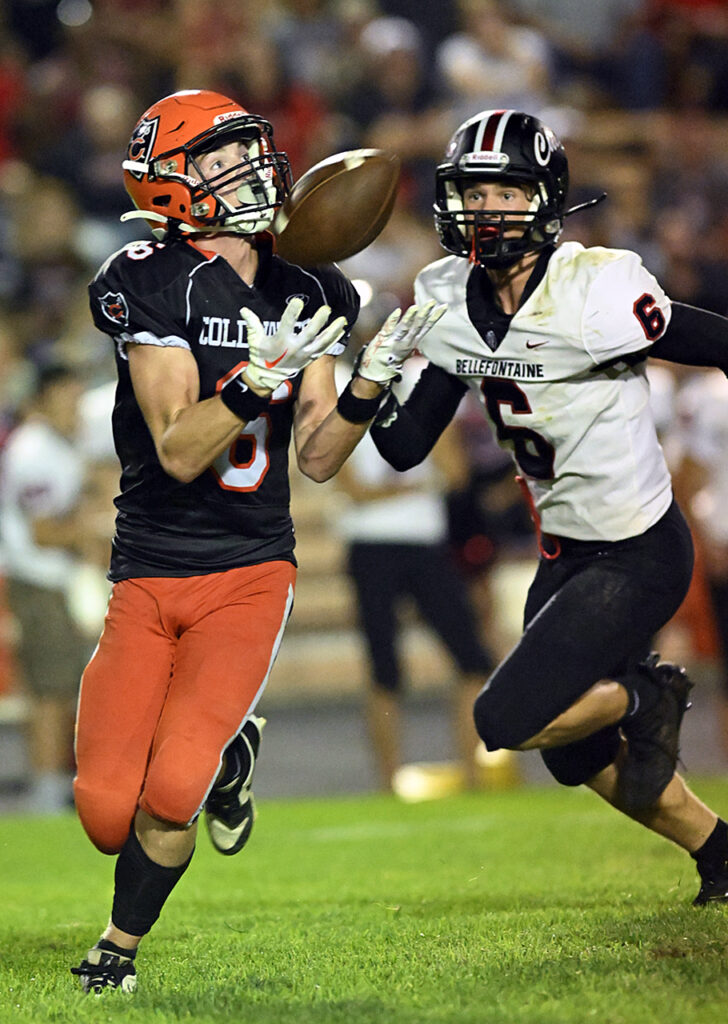 Quickness, versatility and confidence can make up for a lot of supposed shortcomings in stature, so while Coldwater senior A.J. Harlamert may look, 'average,' he's anything but when unleashed on unsuspecting opponents.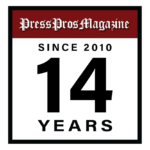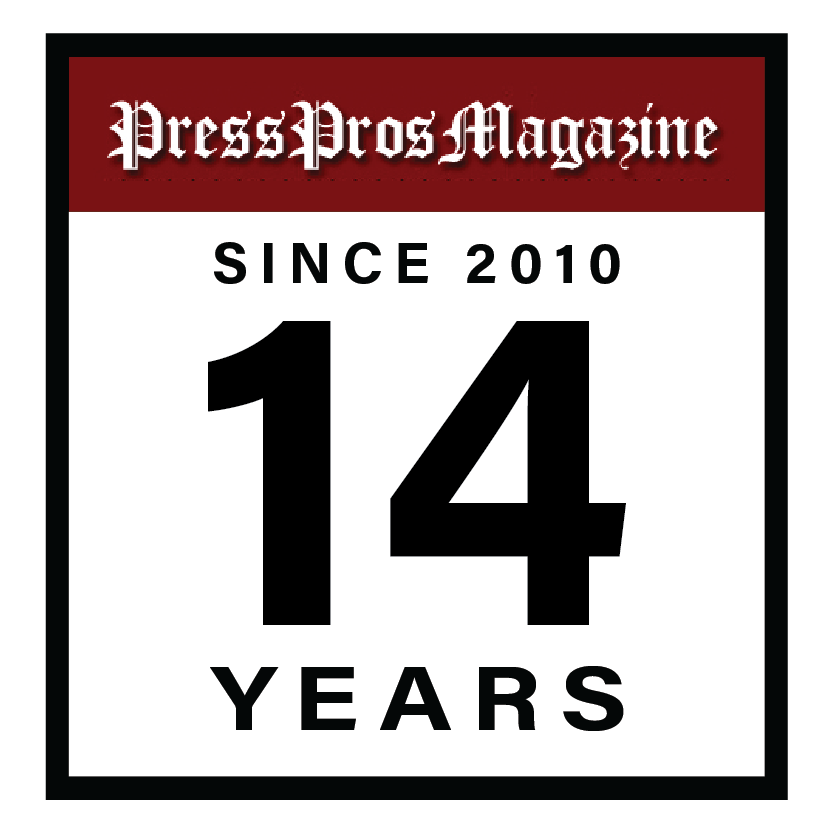 Coldwater, OH – Geometry is no ally of the offense inside the opposing 10-yard line, intent on throwing the football to score.
"The field shrinks," they say all the time.
"That back line of the end zone is a 12th defender," they note almost as often.
There's some truth in both statements, of course, but there's more merit in understanding that some players either have ways or find ways to succeed no matter what conventional wisdom contends.
Coldwater senior A.J. Harlamert proved that Friday in a 28-25 victory over Bellefontaine, getting loose for a pair of touchdown catches from the 10- and 8-yard lines that provided the first and third scores in the Cavaliers' advance to a 21-7 first-half lead.
That makes Harlamert this week's Who's Hot recipient, courtesy of the St. Henry Bank.
"We do some things with formations to almost force you to be one-on-one with him," Coldwater coach Chip Otten said of the plays that Harlamert parlayed into his two TDs. "We try to get the outside 'backer to make a decision whether to jump the running back or stay back and guard that slant.
"Even if you press, you're not supposed to let the receiver inside you, but A.J. has such quick feet and he can set you up with his first three, four or five steps and get you thinking he's going outside. Then he sneaks inside and makes a play. Plus, he has really good hands."
In between those touchdowns in the Red Zone, Harlamert's twin bother, Braylen, accounted for Coldwater's other first-half score with an 80-yard halfback pass to Ethan Elander.
"If you saw them standing next to each other throwing, A.J. and Braylen look identical," Otten said. "I still can't tell them apart, except when they have their jerseys on. The kids can tell, but I still have a hard time."
It was Braylen Harlamert who came on in relief of an injured quarterback Marcel Blasingame last season at Versailles to guide the Cavs' to an overtime victory that preserved their No. 1 state ranking.
Now Braylen is at halfback and A.J. is out wide, with junior Baylen Blockberger slinging it for Coldwater, which is 2-0 entering the start of Midwest Athletic Conference play this week against visiting Fort Recovery (0-2). 
Blockberger has thrown for 375 yards and five touchdowns in his first two starts, but he's also thrown three interceptions.
A.J. Harlamert had three catches for 73 yards in the win over Bellefontaine, and had a third first-half TD catch erased by penalty.
He also made his most important catch of the game on Bellefontaine's on-side kick inside the final two minutes after it cut Coldwater's lead to three points.
"A.J. played wideout and he plays corner the whole time, too," Otten said. "We'll put him on whoever the best receiver the other team has. He's our main cover guy.
"I don't think anybody can cover A.J. one-on-one. He runs really good routes and he's really quick. Both he and Braylen are really, really good skilled athletes.
"You can tell they've been playing everything since they were little guys. They're both really good baseball players. Both are extremely skilled and extremely quick. They're fast, but they're quicker than they are fast."