A night of big plays and a suspenseful ending added to the legacy of Coldwater football…as the Cavs' 21 first half points proved cushion enough to hold off a second half comeback by Bellefontaine and Ohio State quarterback recruit Tavien St. Clair.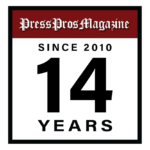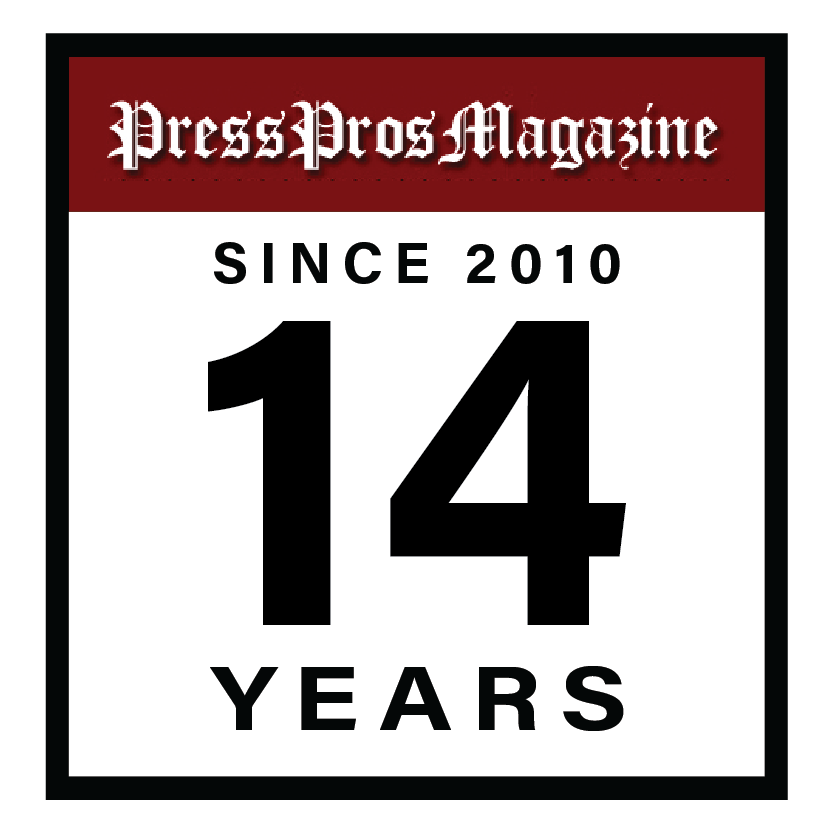 Coldwater, OH – It wasn't Coldwater and Cardinal Mooney, in 2007.
It wasn't Coldwater and Kirtland in 2012.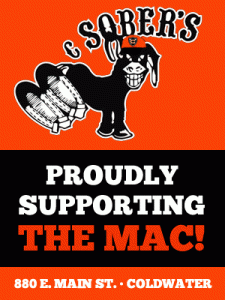 And it wasn't even Coldwater and Hartley in 2013.
But Coldwater and Bellefontaine, 2023, sorta' felt like those epic games from the past Friday night as the Cavaliers found a Coldwater way to score early, and make enough defensive plays late to stave off 346 passing yards and three touchdowns by Ohio State quarterback recruit Tavien St. Clair…and upend Division III Bellefontaine for the second time in as many years, 28-25.
And somehow along the way junior quarterback Baylen Blockberger found a way to put up some numbers of his own – 12 of 24 passing for 216 yards and three touchdowns.  And he ran the ball nine times for 40 yards, the Cavaliers' leading rusher, as well – 413 total yards on offense.  By comparison, St. Clair and the Chieftains totaled 396.
And then…after 14 years you simply have to add a hashtag for Coldwater coach Chip Otten, for pulling out a play here and a play there from those days of yesteryear, when only a double pass from the halfback for a touchdown would do.  As someone at the recent PBA tournament said, "You drive home from here feeling like you've been Coldwatered."
Exactly!
Underdogs to the remarkably talented St. Clair, who at 6'3″ and 220 pounds can throw the football seventy yards downfield and put it right on the receivers' hands, it was Blockberger who found teammate A.J. Harlamert after a scoreless first quarter to score on a 10 yard pass at 9:52 of the second, after 15 plays and 90 yards…7-0.
St. Clair wasted no time in answering, finding Riley Neer for 48 yards and touchdown on the ensuing possession, needing just three plays and 62 yards….7-7.
Then a little #ChipOtten, as Coldwater employed the double pass from Blockberger to halfback Braylen Harlamert, then to receiver Ethan Elander for 80 yards and a score just twelve seconds after Bellefontaine's score…14-7, Coldwater, at 8:24 of the second quarter.
On the next Bellefontaine possession, Coldwater's Mason Wells picked off St. Clair at his own 31 yard line, and Blockberger again found A.J. Harlamert for 8 yards and a score at 4:48 of the second to go up, 21-7.
Coldwater forced Bellefontaine to turn the ball over on downs with two minutes left before the half…and narrowly missed scoring again before the half when Chieftains' linebacker Brody Boy was assessed a penalty for taunting after a hit on Harlamert at the five yard line.  Penalties drove Coldwater in the opposite direction, and the half ended at 21-7.
The Cavaliers got the opening kick in the second half, and after a 50 yard return and a late hit penalty Blockberger went right back to work.  And on a blown coverage in the secondary by Bellefontaine he found Miles Pottkotter for a 30 yard reception and touchdown to go up 28-7.
Penalties were piling up on the Chieftains, and a big crowd from Logan County was getting restless.  Coldwater, perhaps, got a little complacent…because St. Clair quickly found teammate CJ Wilson for a 38 yard touchdown at 8:32 of the third quarter to cut the margin to 28-13, after a missed PAT attempt.
At 4:48 of the third Bellefontaine was driving again, 7 plays and 60 yards, resulting in a 10-yard touchdown run by tailback Chris Fogan, who would finish with 23 yards on the ground to lead Bellefontaine in rushing.  After a missed two-point conversion, the score now stood at 28-19.
Now the Coldwater faithful began to squirm with restlessness, because everyone with eyes to see noticed that not only did Tavien St. Clair have a cannon for a throwing arm, he was elusive, hard to bring down, and particularly adept at throwing accurately while on the run.  In short, he was wearing down the Coldwater defensive effort.
And, there was a lot of time left in the game, 16 minutes of playing time.
But while Coldwater's offense was done for the night, that tired defense found another gear, and enough leverage to withstand what looked to be Bellefontaine's final drive of the game with 2:14 left.  Faced with a fourth and ten, St. Clair couldn't find an open receiver, tried to scramble, and was forced out of bounds at the 50 yard line.  Except…a penalty was called on Coldwater for defensive holding, and Bellefontaine and St. Clair got another life.  He immediately made the most of it.
On the very next play from midfield, St. Clair launched a mortar round that slipped between a pair of Coldwater defenders in the end zone and into the waiting hands of Riley Neer…48 yards for a touchdown, and suddenly the scored was 28-25.  An extra point would enable Bellefontaine to win the game with a field goal if they could execute a successful onside kick.  But the PAT try was blocked by the middle of the Cavaliers' line, and now it would take an onside kick and a touchdown.
The onside try was a good one, but A.J. Harlamert , with three catches and a pair of touchdowns to his credit, made the most important reception of all, falling on the kick at midfield with 1:48 remaining.  Because they were out of timeouts, Bellefontaine was helpless to stop the clock as Blockberger took one snap, two snaps, and three snaps to a knee as time ran out.
"I would not have wanted a rule change to play 15 minute quarters,"  Chip Otten smiled later.  They had found a way…like Brody Hoying's interception on the final play to save the 10-9 win over Kirtland in 2012.  Or the Miraculous second half comeback in 2007 to defeat heavily-favored Cardinal Mooney for the Division IV title.
"John Reed used to say, 'I'm not a great fighter, so you're going to have to kill me to beat me.'  And that's how our kids were tonight.
"Their quarterback was really good.  You could see that.  He's got the arm, he's elusive, and he was accurate.  He made some throws tonight – deep – and put the ball right on the money.  We had them scouted, and the kids did a good job in knowing what plays were coming.  Now whether you can stop 'em is another thing.
"On offense we made some nice plays.  A.J. Harlamert played great, made a couple of great catches for touchdowns…and Ethan Elander, who's kind of a backup to give guys a break, made a really nice catch and run on the double pass;  and we had to break out the trick play.  That's a Jason Hemmelgarn play.  He was the double pass guy.  Miles Pottkotter made that catch in the third quarter where the fullback comes out of the backfield, and he scored because Baylen put it right on the money.  So our backs can catch the ball and we did just enough running."
Outside the Bellefontaine locker room, coach Jason Brown was visibly disappointed over the early deficit turning out to be too much to overcome.
"They hit those two big momentum plays there in the second quarter,"  he said.  "They hit a couple of plays that they like to run, and momentum is a pretty important part of football.  We didn't handle that very well.  But the team played hard til the end.  We just got ourselves in a bad spot and we couldn't catch up.  We made some mistakes.  We were our own worst enemy."
Two games in now as the starting quarterback, Baylen Blockberger didn't have a lot to say.
"It means a lot to come out and win against a team with an Ohio State quarterback.  It was a fun game.  We had the home field and a good crowd.  We made some mistakes, and that's something we have to fix and get over.  Just stay positive."
The mistakes included a costly fumble on the goal line by Cody Depweg, going in for the put-away score in the fourth quarter, and less drama!  But to Baylen Blockberger's words, they did stay positive, positive enough to withstand that one last touchdown with two minutes left, and the onside kick to finally secure the game.
"It's a remarkable win, because they've got good guys all over the field, obviously a great quarterback, two good receivers…but it came down to 'TED',"  said A.J. Harlamert.  "That's toughness, effort, and discipline, and we talked about that this week.  I think we executed really well in all three of those areas."
They came out of it healthy, at 2-0, and open conference play next week with Fort Recovery.  And while nothing is exactly like the past, you see enough after two games to make you wonder if all that past – that legacy – isn't as simple as the one word Harlamert used.
'TED' – toughness…effort…and discipline!