Week 2 portends some quick adjustments, and reality for teams who believed they needed more time to prepare for conference play after a disappointing opening week loss.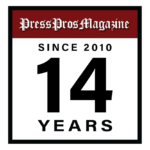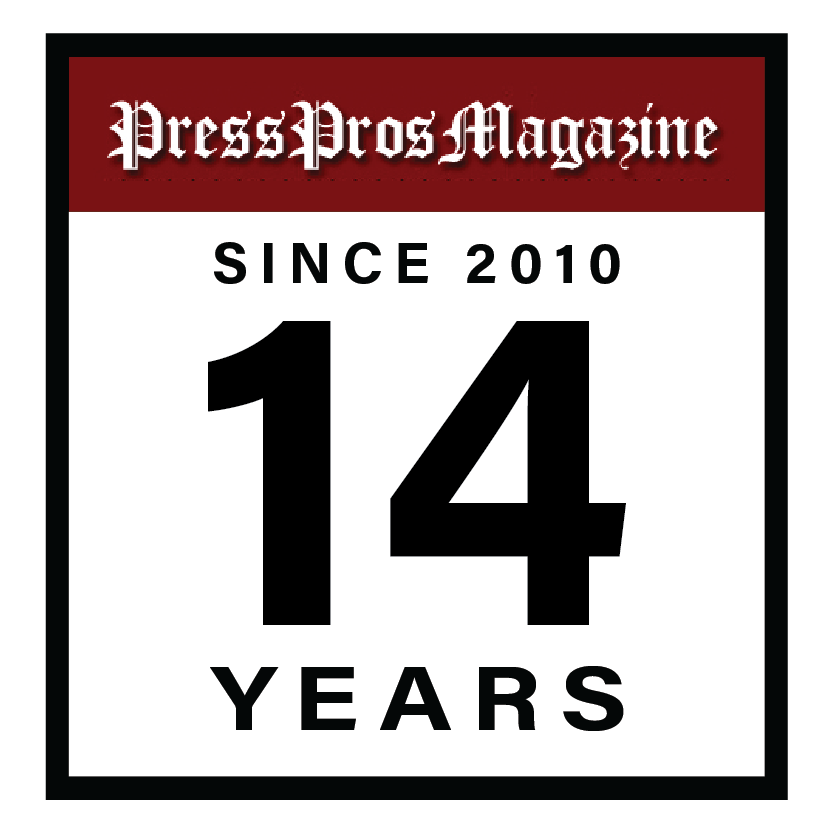 First, some metrics, and a PSA relative to all of you who wrote to question why we left off this team, or that team, in last week's page.
The FNP's received an all-time high number for week one, and again, amazing that high school football means so much, to so many, even in the middle of summer. Which prompts the question…just what have you been doing since the final game of the OHSAA tournament, in Canton, last December?
Second, please understand that Press Pros is not a daily newspaper, where you write at least something about every school on Friday night.  Like any other media platform with 'magazine' in its title, PPM is a feature entity, meaning 'select' games, and more often than not…those that the greatest number of readers over a chosen market will probably have an interest in reading.
Sometimes you take the local market approach, or in the case of last week you take the state market, at large, approach.  For instance, the Marion Local-Wapakoneta game, our cover story, drew a state-wide audience…because Marion Local is a Division VII defending champion with a 33-game win streak,  playing a highly-touted Div. III team to kick off the season.  And those game choices are made on a week-to-week basis, depending on conference, or matchups, or overall records as the season grows on.
As it was, we correctly picked 8 of 11 games on the Friday Picks page, missing on Piqua and Wapakoneta in the final five minutes of their games…and New Bremen, which fell to Lima Bath 14-7, but not until a second half score by Bath.
If you missed last week, the 2023 Friday Night 'Picks' are sponsored by the Orthopedic Associates of Southwest Ohio, delivering compassionate, expert care for the full spectrum of orthopedic conditions.  With eleven locations in the Miami Valley market, they're there when you need them, from Centerville to Sidney, Greenville to Springfield.
The overall dynamic for Week 2 is improvement…as they say, the greatest percentage of improvement in football between games one and two.  That, and for teams like Piqua, or Tipp, or New Bremen…make the adjustments necessary to turn things around and get on the smiling side of the scoreboard.  After all, conference play starts for a lot of those teams next week, and with some significant matchups early, you don't want to be left behind.
This week's picks…..!
Valley View @ Milton Union…You wanted something about Milton Union, but maybe not this much, this soon.  After an impressive debut over National Trail last week, Bret Pearce and the 'Dogs will try to reprise 27-7, but it won't be that easy.  Valley View plastered Ponitz 59-0, which raises the question of why they couldn't have found a more competitive opening game?  But the other question is whether Milton can get in the way of that Spartan ground game – which must have been healthy because you don't throw it when you're up by 59.  Milton is in full retool mode, having lost 18 starters from last year's 13-1 team.  I'm compelled to believe…advantage Valley View, by double digits.
Fairborn @ Tipp…Tipp, who nearly scored at will a year ago, really struggled to move the ball in their opener last week with Bellbrook.  Bellbrook, by the way, is really good.  And Tipp, like Milton Union, is in retool mode.  The Red Devils had just 100 total yards, and 40 through the air.  That tells me a shift at quarterback this week in order to get the ball into the hands of their skill position players.  Fairborn put up 245 yards in a 32-15 loss to Tecumseh.  So, can Tipp's defense, who played tough at Bellbrook, hang around long enough for the offense to give the Devils a chance?  Based on the adage of the greatest percentage of improvement…I'll give them the benefit of the doubt.  Tipp will rebound against Fairborn, and win by a score!
Butler @ Piqua…Another game that we missed on, primarily because when Piqua scores 31 points you don't expect them to give up 36, and 446 total yards, 421 which came through the passing game.  The only good news was the Indians' rush game, which racked up 270 yards on the ground.  Butler got waxed by Northmont, who held the Aviators to just 87 yards, combined.  So I'm inclined to believe that Piqua is going to improve more this week than Butler, because the Indians did have a 100 on the ground at Lima Senior, and 387, overall.  Simple arithmetic, Piqua evens its record with a two-score, or better, win over Butler.
St. Henry @ Archbold…St. Henry might have pulled off the second, or third, most impressive opening win last week when they shut out St. Marys.  Let me explain.  St. Marys is always a tough customer with its ground game, and St. Henry simply shut it down.  And on offense, the 'Skins showed great patience and skill with its pass game.  Some who saw it claimed…it wasn't as close as 17-0.  St. Henry does have athletes, and that means they have options.  But, Archbold will be a better challenge.  The 'Skins lost at home to the Bluestreaks last year, and a different Archbold, as you can say about every high school team.  They struggled to move the ball against Genoa last week, and it's hard to compare Genoa to St. Marys at this point.  Coaches refute this, but the long bus trip to play is going to be a advantage for Archbold.  Closer than last year, but Archbold probably comes out the winner, again, by a score.
Bellefontaine @ Coldwater…It was one of the more anticipated games of Week 2 last year, when Coldwater went to Bellefontaine and turned the water off on the Chieftains' offense, and Ohio State QB recruit, Tavien St. Clair.  In that game, it was Coldwater quarterback Marcel Blasingame that outplayed St. Clair, on the ground and through the air.  It sets up an interesting rematch, because since that game St. Clair has committed to Ohio State, Blasingame has graduated, and Coldwater coach Chip Otten has been forced to rethink the Cavalier attack from under center.  And last week junior Baylen Blockberger gave him plenty to think about in a not-that-competitive-win over Kenton.  But dwell on the fact of competition for a moment, because despite last year's 8-3 record, St. Clair and Bellefontaine feasted on teams that had .500 records in the Central Buckeye Conference.  Their principal losses came to teams with winning records – Coldwater, London, and Granville in the opening round of the playoffs.  Frankly, it's too young in the season to make that much of this game, but it's not that crazy to believe that past experience against teams like Clinton-Massie, Hartley, and Div. I Oak Hills has given Otten and company the confidence to beat a favored opponent in a non-con game.  Bellefontaine and St. Clair will throw it a lot…I would expect Coldwater to run, and work the clock.  Just a guess.  Like with Marion and Wapak last week, on Week 2 I'm not afraid to make a mistake.  I'll take my chances with Coldwater, again…by a score.
Minster @ Graham…Everybody's talking about Minster, that passing game with Brogan Stephey, and the prospects of an already impressive offense getting better with more playing time.  Nobody is talking about Graham, who lost badly to West Liberty Salem last week, and I don't think they'll have much to say again this week.  Stephey and the 'Cats should have a field day (or night)…Minster by multiple scores.
Versailles @ Fort Loramie…Someone wrote this week to say that Loramie was closer to Minster last week than the 13 points final deficit.  Perspective is in the eye of the beholder, perhaps, and if that's true I'd come to Loramie this week with a wary eye if I were Ryan Jones and Versailles.  I will buy the part that Loramie is going to be a gritty opponent for all ten teams they play this year, and that the 'Skins will also benefit from early experience that you can't get in camp and scrimmages.  Losing Caleb Maurer and Logan Eilerman puts them in retool mode.  The difference in this game, is that Versailles is a bit farther ahead in the respect of their retooling, coming off the title season in 2021.  This game was very competitive last year in Versailles, when Loramie had Maurer and Eilerman, right down to the final couple of minutes.  They have a different Maurer now, and it's going to take some time.  Competitive again, but I'm picking Versailles by about the same margin…26-21.
Anna @ Brookville…A better challenge for Anna, following last week's opening win over Indian Lake.  How good is Brookville?  They're always good, but a blowout win over Tri-County North doesn't tell us that much.  And a blowout win over Indian Lake doesn't tell us that much about Anna, who we still believe is one of the area's best outlier teams of 2023.  Brookville ran for 295 yards last week against Tri-County, but don't expect that to happen against Anna.  Anna ran for 246 yards against Indian Lake, but don't expect that to happen against Brookville.  I would expect defense to dictate this outcome, and if it comes down to making a few throws, probably advantage Anna.  But it won't come down to a few throws.  This game will be won on the ground.  Brookville won by 32 points last year, and at home I still like their ability to control the clock. I like them again this year…but not by 32.

Franklin @ Marion Local…There was a time when Franklin was a team you didn't want to play when Rodney Roberts and Brad Childers were churning out running backs right and left.  But time has not been so kind to Luke Hurst in his two years, compiling a 7-14 record as just one of the bunch in the Southwest Buckeye League.  Still, the Wildcats have a legacy of competitive football, and hopes are high after a competitive outing last week against Middletown Fenwick, a game in which the 'Cats nearly matched Fenwick in total offense…and threw the ball for 180 of their 240 yards.  But they did not see the kind of pass rush they're going to see this week, and with a week under its belt to improve the overall efficiency of its defense Marion presents a much greater challenge.  Flyers quarterback Justin Knouff proved against Wapakoneta that Marion is still a two-headed monster on offense.  Interesting game on paper, but unfortunately for Franklin they're playing on grass.  I like Marion by at least three scores.
Wellston @ Fairland…A shout out to friends along the Ohio River this week, who reached out to ask if it would be too much to mention the Fairland Dragons, from Proctorville, Ohio (Div. V, Region 19) – where I have family playing in the person of Fairland offensive guard, Cooper Charles (6'2″, 235 lbs) –  and their home opener with Wellston High School.  Fairland is fresh off a hard-fought win over Portsmouth West last week (32-29), and Wellston survived a 12-9 win over Oak Hill in their opener.  You don't hear about them this far north, but football matters in Proctorville, as evidenced by the Dragons' 7-3 record a year ago, and a bitter 22-21 loss in the playoffs to West Muskingum.  Enjoy it folks, and thanks for thinking of us at Press Pros.  And yes…we're picking the Dragons, by three scores!