By Alan Brads For PressProsMagazine
Brogan Stephey and Seth Whiting claimed their first signature win over Route 66 rivals Fort Loramie behind Stephey's six touchdowns.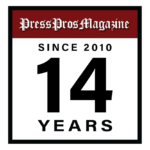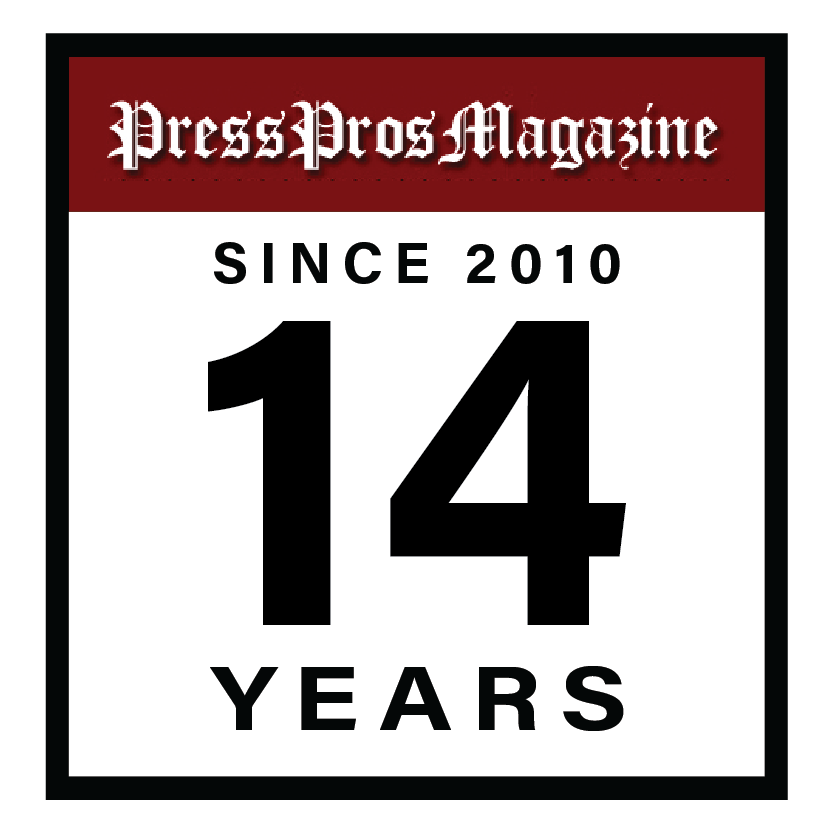 Minster, Oh – The Buckeye faithful know all too well the feeling of losing a winning streak to a rival.
When Minster quarterback Brogan Stephey dashed 45 yards to his fifth touchdown on opening night, it looked like Fort Loramie was headed for that kind of pain. When Stephey scampered 18 yards on 4th & 11 for his sixth touchdown, it became a sure thing.
After three consecutive wins for the Redskins in the Route 66 Rivalry, Minster is back on top, and with a 41-28 victory, they lead the all-time series 15-7.
Stephey set the tone for the Wildcats' offense on their first drive of the season when on 4th and 3 he sprinted 53 yards to paydirt for the first score of the 2023 season, and a 7-0 lead. Stephey spent the last 20 yards of the run alternating looking over both shoulders, seemingly shocked that he was all alone.
"I trusted the line, and I knew we could get three yards," Stephey said about the designed quarterback draw. "I didn't go into that play thinking I was gonna score but I went down into the line and there was a huge hole. Next thing you know, I was in the end zone."
Stephey is the MAC's finest Renaissance man, and last year made the all-conference team as a utility player. Tonight he made Fort Loramie pay with his versatility and playmaking ability.
After Loramie junior Thomas Hoying returned the ensuing kickoff for a game-tying touchdown, the offenses settled in and schemes began to emerge.
Fort Loramie wanted to run the ball down Minster's throat, only passing on their first few offensive series as a tendency breaker, or when the down and distance required it.
Conversely, Minster spread the field, forcing Loramie to cover every inch of the 53-and-a-third yard width of the field. They used screens, bootlegs, misdirection, and spread 5 receivers wide, all to make the field bigger and create matchups where their superior speed and quickness could break off chunk plays.
Whatever you thought Minster's offense was about to do, they always surprised you with something different. In obvious handoff situations, Stephey would instead dump a screen to junior speedster Connor Schmiesing, or fling a pass out wide to James Niemeyer. When the scenario clearly called for a dropback pass, Stephey would pull the ball down and miraculously wiggle his way to a first down, and often much more.
"Brogan is a get out of jail free card," Minster head coach Seth Whiting said.
On the other side of the ball Maxwell Maurer took the reigns of the offense, filling the shoes of his now-graduated brother, Caleb. He looked capable at times, but perhaps not yet ready for a fiery Minster defense, which layed merciless big hits on anyone wearing red and white, not sparing the quarterback.
Maurer marched down the field late in the third quarter on his best drive of the night, looking like a true field general during that drive, which he capped with a 14-yard touchdown throw to senior Aden Bolin, one of the scarce crowd of returning starters for Fort Loramie.
Maurer left the game briefly in the fourth quarter with an apparent lower-body injury but returned, an encouraging sign for the future.
Miscues haunted Fort Loramie. A holding call reversed a massive third down conversion while the game was still tied at 7, and after Niemeyer scored a go-ahead touchdown, no doubt the first of many touchdowns this season for the talented two-way junior, Loramie coughed up the kickoff, and kicker Justin Bergmen fell on it.
Fort Loramie closed the gap to 20-14 near the end of the half, but Noah Schwieterman high pointed a Hail Mary throw and tapped his toes in the back corner of the end zone as the half expired, sending the orange-and-black-clad fans into a frenzy.
The second half never saw a one-score game, although the pesky Redskins never fell completely out of contention. Stephey finished the night with two passing touchdowns and added four more on the ground. His six scoring plays combined for 189 yards, an average of over 30 yards per scoring play. Between his arm and his legs, he accounted for over 80% of his team's offense.
Despite the stat line, Stephey points elsewhere as to the catalyst of Minster's success.
"A lot of it had to do with the line and the wide receivers," Stephey said. "They made a ton of plays. The line did a great job tonight and we ran the ball well. Without them I wouldn't have scored six touchdowns."
Schwieterman and Niemeyer corralled 4 passes a piece, good for 56 and 44 yards respectively, Schwieterman also reeled in the game's lone interception in the closing moments. Fort Loramie's junior receiver Cole Barhorst caught a respectable 4 passes for 55 yards.
Despite the unending abuse Fort Loramie received from Stephey's magical, (one might even say Mahomesian) play, the Redskins willed themselves to score twice in the second half, and even recover an onside kick, enough to put some Minster supporters on edge. 
"What's exciting to me is our guys, we found out, have a ton of heart," Fort Loramie coach Spencer Wells said. "When you have heart, you're gonna be ok. There's tons of football stuff that we're gonna fix, and our best football is out there, we're not even close to our ceiling yet."
Rather than celebrating his first career triumph over Fort Loramie, Whiting expressed how far the team still has to go despite starting the year 1-0.
"It's a good win for our kids, and we'll take a win any way we can get it," Whiting said. "But there's a lot of things we need to clean up. Special teams errors cost us two touchdowns, that drops them from 28 points to 14. By no means was this a clean game for us, we have a ton of work to do."
Minster's next test comes at Graham on August 25, while Fort Loramie hosts Versailles in their home opener.