14 years after getting tired of working for someone else, Press Pros Magazine has outlasted the imitators and a lot of naysayers. What we've learned along the way.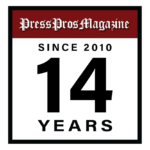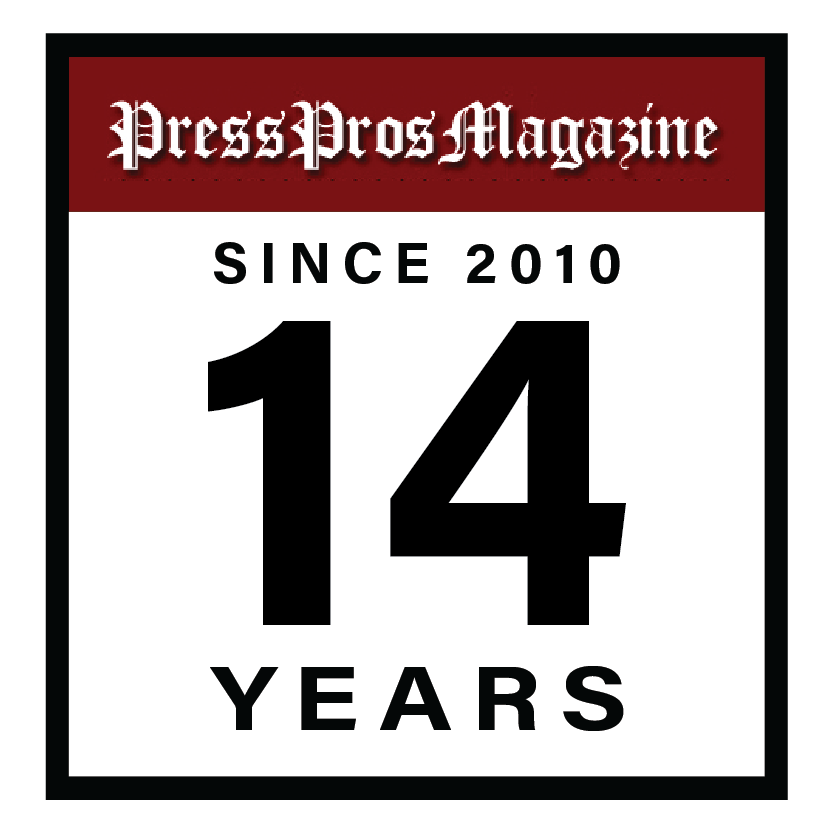 I saw some old pictures in our media file recently that took me back.
Photos of Coldwater football coach Chip Otten, at the 2015 state tournament game in Massillon, when his hair was brown.
Cleaning out some old baseball files, I found a photo of the infamous baseball fight between the Reds and the Cardinals in 2016 when Johnny Cueto threw 98 miles per hour. He pitched the other night against the Reds, and topped out at 88.
There was a photo from the state basketball finals in 2018 when Tyler Mescher coolly drained two free throws with no time remaining to give Marion Local the Division IV title. Now Tyler (how could it be?) is gone.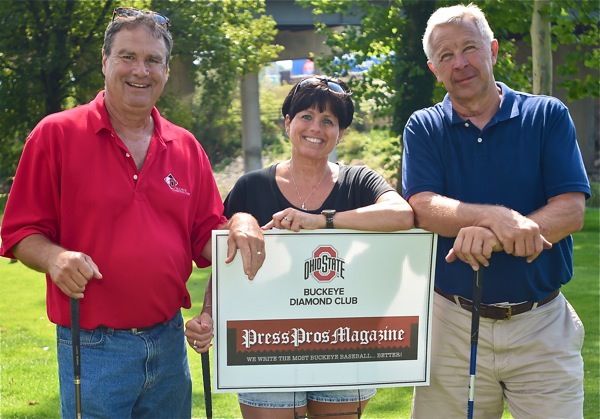 There was a photo of me, Stan Walker, and Julie Wright, sometime around 2017. Stan was in the peak of health. Now he's gone, too.  And like Chip's, my hair was a little darker.
A lot has happened – come and gone – between August 10, 2010, and the present, including 6,500 posts (an average of 1.5 per day), and about a 60% turnover from our original Press Pros staff.
From the original six only Hal McCoy and yours truly are still here, working.
Outdoor writer Jim Morris is gone.
Cleveland associate Dale Meggas is gone.
Photographer Jay Roman is gone.
And football contributor, Roger Burcham is gone.
Chick Ludwig is still around, but now works doing a little bit of everything, but no longer writes. A shame!
They say the only thing in life that's consistent is change. And that's true, regardless of how it feels.
Which, I think, also includes the change in culture, and the attributes for which we once rallied…now we condemn for being 'elite', divisive, and in some cases…racist. Everything now, is racist!
We begin our fourteenth year of Press Pros Magazine this week.  Actually, the anniversary was August the 10th, but we've been here too long to make that big a deal out of fourteen years.
Rather, it's ironic to compare the beginning to the present – then and now – and the nearly unthinkable change in attitudes we've observed.
One, we now receive something every week that condemns our writing about…winning, something we've all taught our kids for years as being good and commendable. Winning is a reward for hard work and preparation. Winning is a mindset that prepares adolescents to compete throughout life for the best schools, jobs, and even the best spouse.
But now, they write to say that it's divisive, eliteist, and hurtful. They point out that it's stigmatizing to identify someone for dropping a touchdown pass…missed a free throw…or committing an error that allowed the winning run.  All of these represent the realities of life, but still.  "Did you have to mention it?"
When Jim Morris started writing outdoors columns for us in 2010 no one ever questioned hunting and fishing, and the natural process of balance in nature…wildlife conservation supported financially by the millions of dollars that comes through hunters and fishermen. Now, it's an abomination against nature. You don't need to kill a deer to eat, they say. More humane, and ethical, to buy a steak from Kroger. But did they ask the cow?
Some people keep track of the number of stories published, girls versus boys. "You're biased towards boys basketball," one wrote in 2022. We checked, and they were right. We wrote two more boys events than girls that winter…37 to 35.
"You only write about schools that win, and neglect schools that don't" is a popular lament. To which we reply: It's a business, predicated upon readership. To further illustrate, Sports Illustrated has never written about Morehead State in seventy years of publication.  It doesn't seem to matter.
"You don't write about equity and diversity," someone recently wrote from Dayton. Do we need to? Aren't there enough that do? That said, we'll write about the game and report the score?  You can get the politics from The View.
And finally…we hear from those who point to the amount of time we spend on subjects "that people don't care about".  Let me clarify.
Their reference is about…high school bowling, Little League baseball, or even college baseball.
It's a matter of priority, I guess, but don't tell me.  Tell it to the high school kid who's not big enough to play football, or tall enough to play basketball.  So he bowls, and enjoys it.
Tell that to the Little League player who dreams of growing up to play at more meaningful levels of baseball…even the big leagues!
And if Ohio State baseball represents the Mount Rushmore of amateur baseball in Ohio, why not let high schoolers know – advance the notion that if you want to bad enough, it can happen for you?
What I'm telling you is that over fourteen years it's amazing how negative and selfish we've become as a culture. How critical we've become of coaches and teachers. How we hate discipline, and kids being corrected.
A friend from Proctorville, Ohio tells me that he goes to sleep at night thankful that there are those even still willing to teach and coach – to put up with the constant criticism, and now too often, physical threats.
And what's next? Obviously the slogans, banners, and public service announcements are falling on deaf ears, while we fool ourselves into believing that we're a better culture than we were in the days of Stan Wilker and Jim Morris.
Frankly, we'll continue to report the score, how it happened, and tell the truth – the good and the bad.
We'll continue to respect winning – oh, yeah – because winners will become the leaders of the future.
And if hunting and fishing teaches valuable lessons about responsibility, ethics, and respect for the environment…take the time to tell me, face to face, what's wrong with that.
And don't send an email…with a bogus name!