World #1-ranked bowler EJ Tackett showed his excellence, holding off a determined, strike-throwing field in the semi-final rounds to win the 3rd Annual Kremer Roofing Classic tournament at Community Lanes, in Minster.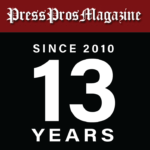 Minster, OH – EJ Tackett is too young to remember the icons of major league baseball's glory years – Mickey Mantle, Roberto Clemente and Willie Mays.
But if he could remember he would appreciate the comparison – the best of the best, like Tackett, who brought their talent and confidence to work every day, and gave generations of onlooking fans that one moment to remember…to share for decades to come.
Currently the world's #1-ranked bowler on the PBA tour, he held off a stubborn challenge by the field of 24 semi-finalists Thursday afternoon to emerge victorious in the 3rd annual Kremer Roofing Classic at Community Lanes, beating Indianapolis's Zach Weidman, 236 to 225 in the final match to claim the first place prize money of $4,000.
But to do it, Tackett had to demonstrate every bit of his world-class ability, matching a high-scoring field throughout the afternoon, and throwing a 300 game during the second semi-final round to ultimately emerge on top.
On a day when Community Lanes turned generous, the scores were high, befitting what Tackett would later claim:  "When you give the best bowlers in the world an opportunity to score, they're going to take advantage of it."
And in spades!
Local pros Michael Davidson (Versailles) and Matt Kuba (Minster) were two of nearly a dozen who averaged 220 or better in the two elimination rounds on Thursday, who took advantage of advantageous conditions to string strikes together like Mardi Gras beads.
In the second of the two semi-final rounds, Davidson struck in the first nine frames, exploding one pocket hit after another, only to open in the tenth frame and settle for a 265, his best score of the day.
Kuba would do him one better.  The Community Lanes employee and sometimes touring pro threw ten straight strikes in that same semi-final round before a split on the second ball in the tenth, and he settled for a 289.
Tackett would do them both one better.  Paired with day one's tournament leader, DJ Archer, Tackett calmly took control of the second semi-final round and shot to the top of the leader board when he buried twelve straight for the only perfect 300 game of the tournament, notwithstanding a lot of near-misses – including Kuba, who had a 299 during Wednesday's qualifying rounds.
"The lanes definitely got easier after the first [semi-final] round,"  Tackett said, afterward.  "The oil pattern got spread out after the first round, and the lanes got really good.  Everyone knew what they were doing, and the scores went up.  There were a lot of strikes.  You give the best bowlers in the world those conditions and they're going to take advantage."
Davidson, personally, withstood a determined challenge from last year's tournament winner, Sam Cooley, from Australia.  Paired with the Aussie in the second semi-final round, Davidson used his 265 game to amass an average of 227.5 (3640 pins) to claim the 4th seed in the step ladder round and barely knock Cooley out of the final top five.
Tackett took the #1 seed, averaging 235.8 (3723).
Last year's Coldwater winner, Urbana's Graham Fach, took the second seed with a 228.88 mark (3662).
Zach Weidman claimed the third seed with a 225.56 average (3657).
Davidson finished as the fourth seed.
And Pittsburgh, Pa. native Sam DeWitt took the final spot with a 227.38 (3238).
The final round turned out to be anti-climactic, as DeWitt took advantage of a slow start by Davidson to string five strikes together and knock him out, 214 to 206.
Zach Weidman then turned the tables on DeWitt, taking advantage of a new oil pattern for the final to string ten consecutive strikes, threaten 300, and advanced, 289 to 207.
Weidman then knocked out Graham Fach, who had looked invincible earlier in the day when he gathered strikes like hen house eggs.  Fach couldn't buy a strike in the early frames, and bowed out 248 to 202.
It came down, then, to Weidman, who owned two previous regional titles, and Tackett, with 21 career PBA titles – five this year – and two majors.
"Zach's a good bowler, and a confident bowler,"  Tackett said later.  "There's a number of guys out here who aren't afraid, guys who you're going to see on TV eventually because they're not afraid."
Weidman proved to be one of them, matching Tacket strike for strike and spare for spare before falling by 11 pins, 236 to 225.
"It's been an incredible year,"  Tackett said afterwards, recounting the five wins, the two major titles, and his latest win in Minster.
"It's a once-in-a-lifetime year to win that many times in one year.  I've actually bowled horribly here in Minster over the years,"  he added.  "I've never cashed [a check] here.  But I had a lot of time to think about how to approach it this morning on the drive over from home (Bluffton, Indiana).  I threw the ball a little straighter and allowed it to just work through the pins.  The 300 game was one of the calmest I've had.  I had consistent speed and things felt natural."
Officially, the PBA lists just seventeen perfect games to his credit in PBA competition, but that was through the 2019 season.  And they make no distinction about 300 games in regional events as opposed to national events.  But suffice it to say, when the ball is coming out of his hand in the manner he described post-match on Thursday, it really does look like he's capable of throwing one any time he wants.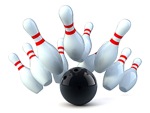 He, and nearly the entire Minster field will now move to Coldwater for this weekend's 15th Annual Coldwater tournament, sponsored by the Bowlerstore.com, in Versailles, where Tackett owns a title for that event in 2014.  The defending champion is Graham Fach, by the way, and the event has the reputation for being one of the toughest to win on the PBA calendar.
But Michael Davidson, Matt Kuba, Zach Weidman, Sam Cooley and a host of those talents not afraid to challenge will be there to challenge…and the challenge of winning at Coldwater is one that past champions point to proudly.
But for August 10, 2023, the Kremer Roofing Classic, and Community Lanes, can point to EJ Tackett, proudly, as one of it's illustrious alumni.
Best of the best…like Mantle, Clemente, and Mays!