A pair of local bowlers stirred the crowd in Wednesday's early qualifying round, and a late push by veteran DJ Archer in the afternoon created a lot of attention – anticipation – for a wide-open chase for first place money come Thursday's championship match play.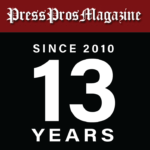 Minster, OH – Versailles' Michael Davidson called it, prophesied it, nearly, on Tuesday when he talked about "how cool it would be to bowl well here (at home, in Minster).  I'd love to win in front of family and friends…to make people proud and happy."
Here, of course, is the third annual Kremer Roofing Classic at Minster's Community Lanes, and bowling in the morning qualifying flight Thursday Davidson came out hot, averaging 224.13 for eight games, 259 being his high, and by the end of the day's first round he sat second to Indianapolis bowler Zac Weidman, who bested him 62 total pins.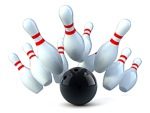 Veteran Ronnie Russell, of Noblesville, Indiana, rose to third place, with a 223.8 average, capped by a 267 and 264 game after a scuffling start.
But Davidson had some local company.  Minster's Matt Kuba, who works as part of the staff at Community Lanes, blew out just as hot, threw the morning's best score, a 299, and by round's end sat fifth, with an average 0f 219.
The defending champion, Australia's Sam Cooley, was heard from, finishing seventh, well within striking distance with an average of 217.50
Exciting?  Both Davidson and Kuba had their share of fans and well-wishers, and didn't disappoint.  And while Davidson was Mr. Consistent, Kuba threw the first eleven strikes in his fifth game of eight, and left a ten pin on a solid hit on his twelfth strike attempt.  He came that close to 300, a 299, and for a period of about five minutes there was no 'special' greater down the street at the IGA.   The prospect of a bowler from Minster throwing a 300 game in a PBA event had 'em on the edge of their seats.
"It was a good hit, a flat ten pin, we call it,"  explained Kuba.  "It just wrapped around the ten pin and didn't make contact.  Actually, I was a little nervous, but not bad."
It would have been his second in PBA competition.  In 2019, while bowling in the US Open, Kuba did throw a 300 game.  And he was no doubt a little nervous, then, too.
But Michael Davidson was anything but nervous, arranging what might have been his best performance of the year, consistency-wise, and to the delight of knowing group of local family and friends there to cheer him on.  In order of games – 204, 259, 216, 247, 192, 236, 234, and 205.
"I bowled good today,"  he said with a smile, and professional confidence.
"There were a couple of mental errors.   I had a couple of missed ten pins, but I did everything right that you have to do, essentially.  When I had to grind I was able to do it.  I'm just happy with the way I bowled."
The afternoon flight promised more of the same consistency – and higher scores – featuring world #1 ranked E.J. Tackett, from nearby Bluffton, Indiana, and Houston Texas bowler Shawn Maldonado, who's as consistent as they come, and owns two PBA national titles, along with 15 regional titles.
It didn't work out that way.  Maldonado missed the cut altogether, with an average of 199 for his eight qualifying games;  and Tackett felt the wrath of Community Lanes in his very first game.
After striking on four of the first six frames, Tackett then opened in the 7th, 8th, 9th, and 10th frames to finish with a 164.  He was little better in his second game, with a 189.
But he is the #1-ranked player in the world with five titles and two majors to his credit in 2023, and little by little the slim righthander figured it out and started coming back.  By his eighth game he struck in the first, spared in the second, and then rattled off ten straight strikes of the booming variety to finish qualifying with a 290 score, and 7th place overall to start Saturday's championship play.
But as good as that was…Louisville native and veteran DJ Archer was even better.  One of the more anonymous professionals on tour, Archer owns just two PBA titles in a twenty-year career, and has two regional titles.  But he also has the reputation for patience and consistency.  And while others were struggling to find one, or the other, or both Wednesday, Archer just kept bowling better and better.
He started with a modest 200, and gradually improved, finishing his eighth game with a brilliant 264 that featured eight straight strikes before an open in the ninth.  He struck twice in the tenth, and when he was done he sat in the #1 spot for Thursday's championship play.
"I've bowled well here before," said Archer, a native of Simpsonville, South Carolina, now living in Louisville.  "So I know you have to be patient, kinda' let the house come to you.
"I missed seven spares today, and that's more than I usually miss, because I'm a good spare shooter.  But I got locked in early, and I was really confident over the final five games.  It was just one of those days that you wished you could have more often.  I usually don't bowl that much during the summer, but I've worked hard the last seven months, and right now I'm very pleased with my game."
This, of course, sets up what could be a wild shootout on Thursday with as many angles of interest as you can ask for.  You have the two local favorites, Davidson (4th, overall) and Kuba (9th, overall).  You have a very popular national #1, in E.J. Tackett (7th, overall).  And then you have what amounts to ol' reliable, and a sentimental favorite, Archer, who finished the day's qualifying with an average of 233.50, two pins better than second place finisher, Weidman (231.88).
"I could feel the attention,"  said Archer.   "But I was bowling next to E.J. in the final game and anytime you're next to him there's a lot of people around.  But I'm in a good spot tomorrow, and I guess we'll see if the people are behind me.  There's going to be a lot of interest because Mike (Davidson) and Matt (Kuba) both bowled well and they'll have a lot of fans."
The big winner, again, was area bowling, the Minster community, and support for Community Lanes.  The crowds increased as the day wore on, and Davidson, Kuba, Russell, Tackett and Archer sure gave then something to talk about.
Plenty of reason…to come back on Thursday!