Just a month from fall semester and the return of Ohio State baseball to campus, the Buckeyes have released their projected roster.  And if you've never bought a program before, you'd better have one for next year!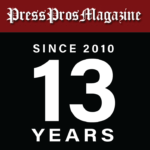 Columbus, OH – It's still weeks away, the start of school, and the opening of Ohio State fall baseball at Bill Davis Stadium.
But the Buckeyes' staff released their projected schedule this week for fall practice, come September, and the one thing that jumps out at you when you read down the list of names…is that you'd better make the most of the time and the looks you get in that fall practice, 'cause there's a lot of people coming to Columbus to claim a spot on the official roster come February.
47 of 'em.
And of the 47 names listed, 30 of them are brand spanking new to Lane and High Streets.
Of the 30 newbies, 20 of them are freshmen.
And of those 20 freshmen,10 of them are listed as pitchers.
Additionally, there are five transfer pitchers.
That's fifteen new pitchers vying for playing time come spring of '24, validating Bill Mosiello's position when he took the job in June of 2022…that they would recruit, recruit, and recruit some more – comb the country for the best talent available to make Ohio State baseball a dominant program in the Big Ten.
Notables?
A few names stick out, as always.
Catcher Mason Eckelman, from Walsh Jesuit, is either #1 or #2 among the state's senior catchers last spring, depending on which pro scout you ask.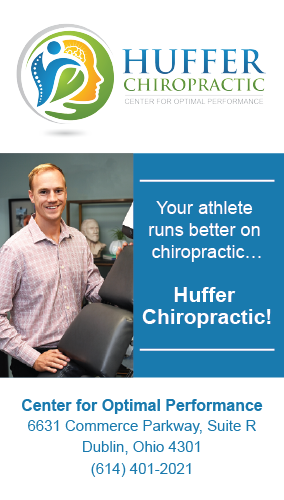 Pitcher/first baseman Clay Burdette, from Cincinnati Archbishop Moeller, was also a coveted name among Division I schools looking for talent.  Burdette helped the Crusaders to their latest Division I state title, back in June.
And LSU outfielder transfer Josh Stevenson was the backup to MLB first round draft pick Dylan Crews (Washington Nationals).
For now, before the first pitch has been thrown in anger, Mosiello likes the list.
"Oh yeah, I like who we have coming in.  If I didn't we wouldn't have spent this much time bringing them in,"  he said this week.
"I like the group we have coming back, but the new faces are going to make for a very competitive fall practice and that's what next year is all about.  We have to be more competitive all over the field.  We have to be better."
The returners proved their quality in 2023.  Freshmen Henry Kaczmar and Matt Graveline both made the Big Ten All-Freshman team.  Sophomore pitcher Gavin Bruni used the second half of the Big Ten season to establish himself as one of the league's dominant weekend starters, come 2024.  Sophomore infielder Tyler Pettorini led the team in hitting with a .315 mark.  Mitch Okuley returns for his Covid year, and finished strong after a two-month-long struggle at the plate.  And highly-regarded outfielder Trey Lipsey overcame an early leg injury to finish at a torrid pace, raising his average to .252.  A healthy Lipsey in 2024 will provide an additional anchor in the Buckeyes' batting order.
And just out of view, perhaps…sophomore-to-be reliever Landon Beidelschies, who at times looked unhitable, but made steady progress throughout the season in conquering the 'closer' role out of the bullpen, one of the toughest responsibilities in baseball.
And, there have been some notable transfers out to other schools.
Lefthanded pitcher Landon Price has signed to play at Ohio University.
Righthanded reliever Jake Johnson will play at Marshall in 2024.
Righthanded reliever Cole Pauley and first baseman Kaden Kaiser have moved on to Miami of Ohio.
Infielder Josh McAlister has moved on to the University of New Mexico.
Those are just some, but it is a sign of the fluid opportunity with modern college baseball.  Josh Stevenson obviously believed that his best opportunity was not to go back to LSU next year, but to become a Buckeye.
"From what we know he's a good outfielder,"  said Mosiello last week.  Offensively, they'll reserve judgment until they see him in Bill Davis against their pitching.  But he's obviously a quality player or he wouldn't have been in Baton Rouge.
"I like having that kind of experience in our dugout,"  added Mosiello.
Of the fifteen new pitchers coming in…they'll join Bruni, Beidelschies, Justin Eckhardt, Tim Baird, Logan Jones, Jaylen Jones, and George Eisenhardt to provide the first line of defense against the Buckeyes' disappointing Big Ten finish (11th, 9-15) in 2013.
"We've got to do everything better, but we've got to pitch,"  concludes Mosiello.  "If you don't pitch you have no chance."
Hopefully, they just improved the odds.