Three particular teams should make you appreciate the art of coaching in 2023, teams that have lost a lot of lineup due to graduation, and a team that came back from a challenging start in 2022…because of coaching!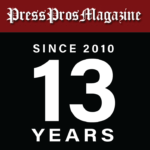 It takes all kinds of teams to make a football season.
Teams of promise.
Rebuilding teams.
And legacy teams – those which regardless of roster and skill you're not surprised when they finish with a winning record, because they always do.
And teams about which it's wondered…can they take the next step?
If you read Monday's post about five teams of particular expectation, there was some of the above with each of those five…especially the part about legacy and teams taking the next step.
But there are also 'what if' teams in football where there really is a lot 'unknown' about the makeup of the roster, because different seasons dictate different contributions from players, one year to the next.
Some players are great in support, when they're out of the spotlight – the element of surprise being their strength.  But a year later when they're asked to carry the load, or the team, sometimes it works and sometimes it doesn't.  No one knows this better than coaches…what to expect from players whom they've mentored and watched since seventh grade.
How special are coaches?
Well, good ones seem to know just what to ask, and how to get it.  Some have the knack of helping a player take that next step.
And three weeks out from the start of the 2023 season, there's three teams, and three coaches in particular, that you might want to watch – appreciate.
One…is the Piqua Indians.  Piqua is always a team of expectation, while always building.  It's high school football, after all, and you can't redshirt.  You get four years – four chances to play.  I've seen Piqua start poorly, seen people write them off, and suddenly at the end they finish 6-4 and make the playoffs.
I've seem them take a devastating injury over the years – early in the season – and somehow groom the replacement to step in and pick up where the starter left off.  Maybe a step slower, or less experienced, but they found a way.
Piqua lost a lot of firepower last year, especially on offense, with the graduation of trusted quarterback Brady Ouhl, receiver Dre'Sean Roberts, and anything-you-need player, Sam Schmiesing.  But they return leading rusher Ky Warner (173 attps for 1.042 yards)…and a lot of kids who got game time, in Bill Nees vernacular.  There's nothing like on-the-job training.  Prove you can be trusted when you're out there.
It worked for the Indians last year – 9-3 before losing to Edgewood in the second round of the playoffs – but they lost just enough with players like Ouhl, Roberts, and Sam Schmiesing to make you anticipate one more maestro coaching performance by Nees.  Coming off two sterling back-to-back playoff years when they had just what they needed when they needed it, Nees will again orchestrate those who've paid their dues and proved they can be trusted into something more than a lot might expect.  There'll be competition for quarterback, there's always linemen with enough experience to earn spotlight time…and Piqua has the perfect motivation this year, and someone besides Troy.  They've got Tipp City, who claimed the conference title, beat Piqua, and went all the way to the Division III state semi-final game in 2022.
And I can't emphasize it enough…they've got Bill Nees.
This sets up perfectly for a respected staff and a group of kids that's easy to overlook suddenly with the emergence of the Tipp Red Devils.  Piqua likes a challenge, and game on.  They get the Red Devils in week 4…at home!
Two…is the Troy Trojans.  Interesting, how a team last year started the season by getting mauled by Xenia in week 2 (50-20), and Piqua in week 3 (59-0), then righted itself to win six of its next seven and finish 7-3 before losing in the first round of the playoffs, to Anderson.
How did they do it?
Well, for lack of a better, or fancier, description, they played Troy football.  They got physical, and RAN the ball.
Some numbers?  Jahari Ward, who returns, gained 1,423 yards for the year and 319 against West Carrollton.
Some contrast?  They ran it for 3,132 yards and 33 touchdowns, and threw the ball for 489 yards and 4 touchdowns.
But a lot of cred goes to first-year coach Troy Everhart, who in week 4 got fundamental, realized he held a pair of aces with running backs Ward and Nick Kawecki, and a line that could move people, and used it to outscore opponents 294-81 over the final seven weeks.  Coaching made a difference – recognizing your strengths, and minimizing your weaknesses.
Now the next step.  Ward is back, but running mate Nick Kawecki (953 yards) is gone, along with some experienced role players.
Motivation?  Well, there is the rematch with Piqua and Xenia, back-to-back, on weeks 6 and 7.  And another bitter, more recent rival, Tipp, comes on week 5 as the perfect tune-up.
What if I'm right, and coaching does make a difference?
And why would they not believe…after 2022?
Three…is the West Milton Bulldogs.  The Milton Union Bulldogs, officially.  Old habits die hard.
Milton Union and Coach Bret Pearce went 13-1 last year before losing to old Southwest Buckeye League rival Valley View in the regional final game, and started something like 18 seniors – both sides of the ball and all over the field.  Lots of skill with players like quarterback Nate Morter, running back Michael Elam, wide receiver Blake Brumbaugh, and defensive back Cooper Brown…but when it was all over they came up a game short of what they wanted;  and all of those seniors graduated.
That's right, a third of the Bulldogs' roster from last year is playing somewhere else, or going to school, or working in the public sector now.
"We've got to do it this year,"  said Bret Pearce said in August, last year.  "Because we're going to be young and have fewer players in 2023."
And 2023 is here, with an old familiar challenge called retooling.
Pearce has been here before, in his first tenure as coach at Milton, after losing players like Mitchell Evans and Tyler Wilson with another talented group that came up a game short to Clinton Massie in 2006.
He's seen this before – the process of teaching, patience, and the cycle coming your way again.  They have approximately half the roster of a year ago.  They're probably not going to go 13-1.  But Pearce will lay the ground work for the next team that does.
He's also a talented magician – a sleight of hand artist.  Literally, Bret Pearce can pull a rabbit out of a hat – no kidding.  And when he does it's special!
Coaching does make a difference.  But David Copperfield wouldn't promise 13-1.