Ryan Day let us know on the first day of Big Ten Media Days that he prefers The Game to be played earlier in the season to protect its importance. That's an idea that's difficult to argue against.
By Jeff Gilbert for Press Pros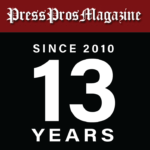 Indianapolis, IN – Did you hear what Ryan Day, unsolicited, said Wednesday about the Michigan game?
"I think we should move it."
What do you, lover of scarlet and gray and hater of maize and blue, think about that? Hate it? Love it? Don't care? Have you thought about why this is a good idea?
If your football-fan foundation is firmly set in tradition, you want The Game to conclude the regular season in perpetuity like it has done since 1935. I get it. Only if you're at least 90 can you possibly remember the last time these rivals did not meet on the final Saturday. That happened in 1942 and World War II was a factor. Of course, The Game didn't happen at all in 2020 because of a worldwide pandemic.
Those were acts of Congress and God. To move The Game to earlier in the season won't require quite the same intervention. But it will require a willingness to change and common sense.
Day pitched the idea because starting in 2024 the Big Ten will no longer operate with two divisions. Ohio State and Michigan have been in the same division, so they couldn't meet in the title game. But with no divisions, they could finish 1-2 and play in the title game one week after playing in the regular season finale.
Day came to the rivalry as an outsider with a Northeast upbringing, Chip Kelly tutelage and NFL experience. You might say for him to suggest such a heretical idea as playing The Game earlier shows he lacks complete understanding of the rivalry. But does it?
Day had the entire Ohio State media horde around him at Big Ten Media Day on the turf of Lucas Oil Stadium when he said why he wants to play The Game earlier in the season. He wanted that audience that has reported it to the masses because he knows it's a tough sell that people need time to come around to.
"If both teams are in the Big Ten championship game already, could it minimize 'The Game'?" he said. "That's my concern."
The Big Ten grows to 16 teams in 2024 with the additions of USC and UCLA (talk about break from tradition) and no divisions is coming with the expansion. Last year, if there had been no divisions, The Game, Part 1, would have been a mere warmup for The Game, Part 2, seven days later. That scenario won't happen every year, but the fact that it could happen fairly often is not ideal.
Day absolutely gets what the rivalry means. His idea would protect its importance to the regular season game and avoid it ever being diminished. If you already know a rematch is coming a week later, which would have been the case last year, the title game would inherently mean more.
"I'm glad we still have the rivalry game," Day said. "I do think we should consider when we play it because we may end up playing them back-to-back weeks, which would be awkward. We need to consider the tradition, but I think it's worth a conversation on when."
The conversation is new. When Michigan coach Jim Harbaugh was asked about Day's idea during his news conference time on Thursday, he didn't express an opinion.
"We'll play that whenever it's scheduled to be played," he said. "We know we're going to play it every season at least once. But I don't have a particular opinion of when it should be played."
Ideas are popping up on the internet for an alternative time. One idea is Sunday primetime on Labor Day weekend. That's too early. Another I heard was Halloween week. That would put the game in Week 8 and would put four games between The Game and a possible rematch in the championship game. Week 9 also works.
This time frame puts three or four games between The Game and a possible rematch. That's enough time for buildup to the regular-season game and enough time to not know for sure whether there would be a rematch in Indianapolis.
Still concerned about tradition?
I remember when they played the rivalry before Thanksgiving. That was nice because Michigan Week was just Michigan Week. No relatives, no extra housecleaning, no last-minute runs to the store for a forgotten ingredient and no Black Friday shopping to get in the way of prepping for Saturday.
But that tradition went away. And the postseason, just like the current argument for change, was to blame.
On Nov. 18, 2006, No. 1 Ohio State beat No. 2 Michigan 42-39 in that decade's iteration of The Game of The Century. Almost eight weeks later, on Jan. 8, the No. 1 Buckeyes lost 41-12 to Florida in the BCS national championship game.
On Nov. 17, 2007, the Buckeyes beat the Wolverines 14-3. Again, almost eight weeks later, on Jan. 7, the No. 1 Buckeyes lost to LSU 38-24 in the BCS national championship game.
The SEC reigned over the sport and excuses reigned in the north. The time between the end of the regular season and the BCS title game was just too long of a layoff, many said, to be sharp enough to play well. No wonder the Buckeyes were flat in those losses, many said. The SEC teams had been playing in a December conference title game since 1992. That was considered an advantage.
The regular-season schedule had increased across the nation to 12 games in 2002, but that didn't push The Game to after Thanksgiving. The Big Ten finally shifted the schedule to finish the Saturday after Thanksgiving in 2010.
When Nebraska joined the Big Ten in 2011, the league reached the NCAA-mandated number of 12 teams to be permitted to create two divisions and a championship game. The Big Ten title game would be played in December when all the other conference title games were played. Another break from tradition, but no more excuses about too much time off before playoff or bowl games.
I like the idea of Michigan Week being an otherwise regular week. How about a trip to warm and sunny Southern California the day after Thanksgiving? That works. But whoever the opponent is, if Day gets his way, they won't be quite like 1942.
Paul Brown coached the Buckeyes that year and won the AP poll national championship. Les Horvath, the 1944 Heisman Trophy winner, helped the Buckeyes beat Michigan 21-7 on Nov. 21. A week later they played a team you've never heard of.
The Iowa Pre-Flight Seahawks. They were a war-time traveling team of military men based in Iowa City that included some former pros. In three seasons they compiled a record of 26-5. The Buckeyes beat them 41-12 and won the conference but the Rose Bowl was not a reward. That didn't become an automatic thing for the Big Ten champ until 1947. Of course, that every-year tradition died with the birth of the BCS in 2002. The Buckeyes beat Miami for the national title, and we got over that lost-Rose-Bowl-trip thing that night.
Iowa Pre-Flight was no fly-by-night squad. They went 7-3 in '42. In 1943, they played in a Game of the Century in Week 9 against Notre Dame. The Irish won 14-13 and finished No. 1. The Seahawks beat Ohio State in September, finished 9-1 and were No. 2 in the final AP poll. In 1944 they went 10-1, lost their opener to Michigan and finished ranked No. 6.
Teams like Iowa Pre-Flight, and there were a few others, came and went in the 1940s. Change happens so fast this century that national, regional and league traditions are about as forgettable as Iowa Pre-Flight.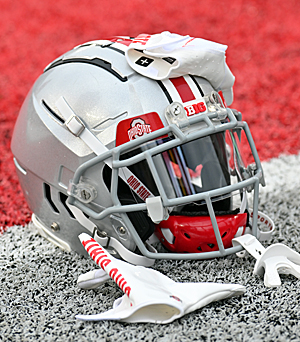 The recent changes: lack of consistent bowl tie-ins, all the big games not on New Years Day, multimillion dollar coaching salaries, the coming 12-team playoff, NIL money for players, the transfer portal, conference realignment over and over and other changes I'm surely forgetting.
And now Ryan Day wants to play the Michigan game earlier in the season. Will it happen?
"I know that they're talking about it," Day said. "I don't think any hard decisions have been made, I don't think they're going to be made real soon. I just want to be part of those conversations."
Maybe the rivalry will change on the calendar, but at least it would be guaranteed to always have full meaning.
That's a tradition worth saving.