From tiny Mount Vernon, Ohio, Chris Page has risen in just twenty years to be one of the country's premier drivers on the standardbred circuit…and he, and others, are doing it in anonymity.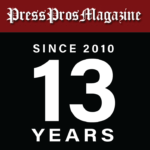 Columbus, OH – Here's three names to challenge your knowledge of sports over the last fifty years.
Willie Shoemaker…Eddie Arcaro…Bill Hardtack!  Ring a bell?
Yes?  No?
Alright, here's three more, a bit more current.
Steve Cauthen…Pat Day…Angel Cordero!
If you were to recognize just three of those six, you'd be in good company.  At least fifty percent of those claiming to be sports fans are going to answer that three are hall of fame thoroughbred jockeys – Kentucky Derby winners, Preakness and Belmont winners – and Cauthen was the youngest ever to win the American Triple Crown on a horse named Affirmed in 1978.  And all of them amassed winnings, even for that time, in the millions!
Here's one more…Chris Page!
Chris Page?
Chris Page, from tiny Mount Vernon, Ohio, at age 39 owns more than 6,400 races won and nearly $45 million in purses claimed.
Ring a bell?
Let us help.
Only a very small fraction of the American sports community is going to recognize Page, who qualifies as the 'horseman next door', the guy you might not suspect…and yet is one of the brightest young stars in the field of standardbred racing – harness racing!
Too big to be a jockey, he races nonetheless, as one of the world's top young harness racing drivers, and winner of last summer's Little Brown Jug, the third leg in harness racing's Triple Crown for pacing horses, driving a three-year-old horse named Bythemissal.
If you don't know him, you're not alone.  While one of the rising stars in the world of racing, he's a star in the field of trotters and pacers, not thoroughbreds.  The winning purse for the Little Brown Jug, harness racing's top prize, was just under a half million dollars last year.  The winning purse for the Kentucky Derby this spring…was $1,860,000 dollars.
So, why the difference?  Why the snub?
"That's the million dollar question,"  said Page this week, prior to his night's schedule at Columbus's Scioto Downs.
"Man, when you think of the Kentucky Derby, and me…I grew up in Mount Vernon, close to Delaware where they run the Little Brown Jug, and that was my life's dream.  And I got to win that race last year.  My opinion, and people might disagree, but that's our Kentucky Derby.  But to your question, why so little is written and talked about harness racing, I'm not sure I can answer that."
Another veteran driver, Donnie Irvine, has years more experience and perspective.  In his 70s now, Irvine is still driving, competing, and winning races.
"We don't have the big money behind the sport like the thoroughbreds do,"  says Irvine.  "There are no Dan Galbreaths in harness racing like there are with the thoroughbreds.  A few here and there, maybe, but there aren't many of that kind of people."
And yet the popularity of harness racing, with those who support it, is obviously there.
"They used to fill this place (Scioto Downs),"  says Ohio Harness Horseman's Association media coordinator, Frank Fraas.
"During the golden era of harness racing President Roosevelt would even visit the tracks.  But in recent years the grandstand at Scioto fell in disrepair, the casinos cut into the gate, and it just became easier to watch the races on TV with off-track betting."
For those who think it's not a big deal, think again.  For those who believe that thoroughbred racing is simply better racing, think again.
For those who believe that the appeal is greater when you're on top of a horse, than behind…think again.  It is the same excitement, says Page.
"Sure, part of the reason I was late to the track tonight is because I was at home watching Saratoga,"  he laughed.  "It's racing.  You have to have some natural talent to do it.  And there is an athletic element to both (jockey and driver).  But my biggest thing is the passion [for it].  I love what I do."
Some point to harness racing as having a rural attraction, especially during the heyday of county fairs, when nightly racing would fill grandstands.  And while the fairs are still an attraction in some places, while racing is still a draw, about a hundred people showed up in the grandstand Tuesday night to watch racing in Sidney, Ohio, at the Shelby County Fair.
"You want to perform in front of an audience,"  says Page.  "But let's face it, we depend now on the casinos.  That's where the people go."
Page grew up around uncles who raced at the Mount Vernon fairgrounds.  And when he was ten they let him start working foals, eventually taking him  to the Little Brown Jug in 1994…where he became hooked on harness racing from then on.
After graduating from Mount Vernon High School he studied veterinarian medicine at Ohio State.  But he couldn't shake the driving/racing bug and his amateur career began to take off.  In 2009 he turned professional, and in 37,000 races since then he's won more than 6,400 times.
The sport requires that same blend of athleticism and intuition between driver and horse that led Willie Shoemaker to 8,833 wins and four Kentucky Derbys over his 50-year career.  And at his current rate, Chris Page is well ahead of pace to top Shoemaker's mark, along with numerous drivers on the OHHA (Ohio Harness Horseman Association) circuit.
For added perspective, here's another name you've probably never heard.  Driver Dave Palone, 61 years of age, from Pennsylvania, is still racing and the all-time leader in standardbred wins with more than 20,000!
"I'm no Dave Palone," laughs Page.  "There's only one of that guy.  He'll bite your program in half if he doesn't win a race.  He's got that kind of passion, and fire, and belly for this.  And if I'm even half the man Dave's been when I finish my career I'll have done something good.  He's right there below the Father, the Son, and the Holy Ghost."
Scioto is drawing better crowds.  A new grandstand and updated clubhouse facilities is appealing to those same people who still like to watch live racing, but stayed away during Covid and the 'seedy' years.
"But we need more coverage, like there used to be,"  said another Scioto driver this week.  "There was a time when the Dispatch wrote about racing every day.  The only time they write about it now is when something bad happens."
It's going to take some time, agree both drivers and officials of the OHHA.  Casinos are convenient, but they can't take the place of live action and the thrill of seeing young drivers like Chris Page ascend, and veterans like Dave Palone add to their already record legacy.
"I've got goals,"  says Page.  "I checked the Jug off my bucket list last year, but there's a few other ones.  But I want to be a good husband and a better father, too.  And to continue to stay healthy at this stage of my life.
Like with the thoroughbreds, there is a risk.  Danger is a part of every form of racing.
"We don't think about that,"  smiles Page.  "It's like counting ex-girlfriends.  But you have to be on your toes, stay sharp, and pay attention out there."
To a man – those we attracted while meeting and talking with those who race – they agree.  A little attention would be nice.
It is…the million dollar question!