The Ohio State defense failed in the biggest moments in the biggest games last season. Junior defensive end J.T. Tuimoloau is pushing to lead a defense that won't let that happen again.
By Jeff Gilbert for Press Pros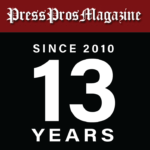 Indianapolis, IN – As the 2022 season progressed, the theory that Ohio State's defense had measurably improved over a historically bad 2021 season was accepted by most observers. The team felt good about it, too.
Ryan Day hired Jim Knowles to fix the defense after 2021, and the new schemes were working. While the unit couldn't be mistaken for some of the great units of the past, confidence that the defense would stand up to Michigan was growing.
In Week 8 at Penn State, the Buckeyes – most specifically defensive end J.T. Tuimoloau – made explosive defensive plays. He had two sacks, a fumble recovery, a forced fumble and two interceptions, including one for a touchdown in a 44-31 victory.
During an 8-0 start that grew to an 11-0 start, the defense wasn't perfect, but no one panicked. Certainly, this defense wouldn't let Michigan run to victory again on the legs of big plays.
"We can maybe lose a few plays and still win by a few touchdowns and sometimes that could get unnoticed," Day said Wednesday at Big 10 media day. "It's just something that maybe you just don't feel the severity of it until you lose a game like that."
Day was referring to the second-half defensive collapses against Michigan and Georgia, and the severe pain of loss that hit the Buckeyes hard. Explosive plays, suddenly not just a demon from the past, cost the Buckeyes a chance to play for the Big 10 title and a chance to play TCU in the national championship game.
Day and his players fielded questions about many topics Wednesday, but they couldn't escape talk about the game at Michigan that is four months away and a possible return to the playoffs that is five months away. The next version of the Buckeyes, a group ready to end a two-game losing streak, debuts at Indiana on Labor Day weekend, and they will be favored to win their first 11 games.
But the memories of last November and January linger. Can it happen again?
"As you replay a few plays here, a few plays there in both of those games, it's motivating," Day said. "Everything we did in the off-season was about competing. Because when you're in matchup games it comes down to a handful of plays. There are times during the season where that's not the case."
The Buckeyes aren't hiding from their Achilles' heel. Day, determined to not lose that way again, created more competition within the team during the off-season. And he didn't do so subtly. Day turned practice and the weight room into a competitive obsession ingrained in almost every part of the process.
The word that Tuimoloau repeated often was mindset. Last year's wasn't the right kind.
"There's a mindset where everybody just wants to make a play, want to make every play," he said. "Sometimes you got to realize you can't make every play."
This year, however, the past experiences, he hopes, calms everyone's mindset down enough to make the big plays in the big moments of the big games.
"Just do your job," he said. "Talk with your coaches see what the game plan is. Do the game plan, do your job and just let it all fall in place."
Tuimoloau doesn't worry that those back-to-back losses will have a negative effect going forward. There's no reason to think the Buckeyes, he says, can't get right back to the same position and find a way to win.
"We learned a lot of lessons within ourselves and within our team, especially after the Georgia loss," he said. "It helped us realize we're right there, but it also lets us know what we have to work on. And this off-season has emphasized being strong, be mentally tough and bringing it every four quarters. We established that through the offseason. The games are won in the second half."
The offense, even if Day doesn't know, or at least isn't saying, who his quarterback will be, isn't much of a concern. There will be new offensive line starters at both tackle positions and center, but when has a Day offense been a concern? That unit wins games in the first half and the second half.
But will the defense do the same? Will the do-your-job and trust-the-guy-next-to-you mindset be enough?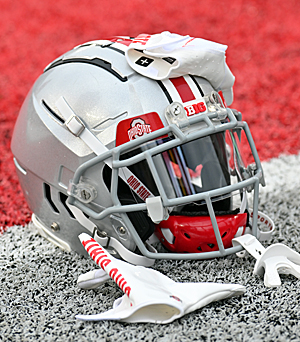 That talent seems to be enough. The experience seems to be enough.
"Just being within ourselves – I've been preaching that all day," Tuimoloau said. "We control our performance, and one thing Coach Knowles has been doing is reiterating all those little things, reiterating what it means to be a silver bullet, and what our job is."
But Tuimoloau, who is certainly a candidate to be a team captain, isn't letting the talk of playing with the proper mindset end with the coaches.
"It also has to come from a player," he said. "It means more when it comes from a player standpoint and player's point of view. To preach it every day, I think, has more volume."
And nothing will speak louder to this team's potential than a defense that does its job.