Literally, three weeks from opening night of the 2023 OHSAA high school football season, some things to consider relative to the 'bed rock' of the high school game…and a little respect where respect is justly due.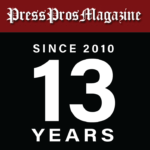 For years now, while readership and popularity for Press Pros' Friday Night Picks page has grown, so, too, has criticism among those who question why so much attention is given to Division V, VI, and VII Ohio high school football on a weekly basis.
The criticism, you might deduce, comes from urban areas, where Divisions I and II is played (the big schools), and those who regularly question our picking 80% correctly among MVL, MAC, Three River Conference, and Western Ohio Athletic Conference schools.
You wouldn't get that many right if you were picking Centerville and Springfield…someone annually writes.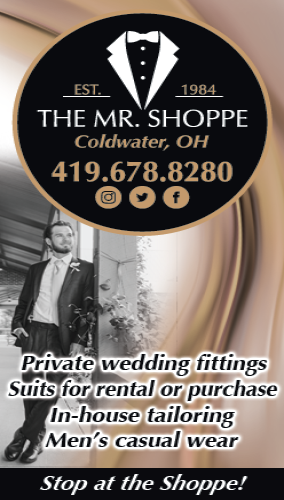 "Until you write about better football I'm not impressed with your picks,"  another claimed last year (paraphrase).
And, of course, the woods are full of those who would under-estimate Division VII (in 2023) Marion Local's record of 13 OHSAA state championships…because they've come against small schools in Divisions V, VI, and VII.
"But I saw the 2021 Division V title game between Versailles and Kirtland,"  said Division VI Arcanum head coach Matt Macy this week.  "And last year's game in Division VI between Marion Local and Kirtland.  Those games were wars."
But these are increasingly days of high school football being relevant only for its relevance to football recruiting at the Division I college level.  There are no internet websites about recruiting for Ohio Northern;  and barely any mention for recruits headed even to Ohio University.
No, in Ohio it's all about who's being anointed by Ohio State, and now Cincinnati, with that school's recent success as a FCS Final Four team and the Bearcats' recent move to the Power Five Big Twelve Conference.  Those schools rarely look at a high school player between Division IV and Division VII, and so players at that level are subject to guilt by association.  Guilt for the assumption of being too small…questionable competition…and 'a project'.
Covington's A.J. Ouelette was the exceptional exception a decade ago, walking on to a fabulous career at Ohio University, and he still plays running back for the Toronto Argonauts in the Canadian Football League.  But there aren't enough Ouelette's to offset the notion that if you're not playing in Division I or II, or at least III…you're somehow a sub-category in high school football.
Macy:  "In a way, football in Division VI and VII reminds me of Division III football in college.  Kids play because they just love the game, the competition, and the experience of being a team that supports each other.  They know that they're not going to play in the NFL, so this is the end of the line for football.  They're going to give it all they have.
"If you take the example of Marion Local, how many kids have they had that went on to play Division I college football?  Dirksen (John Dirksen, Notre Dame)?  I don't know, but not many, and look what the program has become.  A school that size that's done what they've done?  They're the standard of small school football."
But wait.  Are they not the standard of football, overall, in Ohio?  For twenty four years, since the hiring of Tim Goodwin as head coach, Marion has taken on all comers, or at least anyone willing to play them, and found a way to win titles in each of three OHSAA divisions – Division V (Youngstown St. Ursuline), Division VI and Division VII (numerous times).
And proportionately, why haven't the big schools – Division I and Division II, been able to achieve such superiority?
Critics will say that football at Division I is just that much better, more competitive, and better athletes.
Bigger, and faster, perhaps.  But questionably no more competitive than the manner in which Marion, Coldwater, Kirtland, Ironton, Newark Catholic, and Versailles play – all perennial top contenders in Division V, VI, and VII.
Macy previously coached locally at Division VII Ansonia, leaving in 2021 to take the Arcanum job, and then watched his old school blow through Division VII last year (11-2) before losing to eventual state champion New Bremen in the district final game, 26-22.  And adding to his experience and knowledge of less being more, he previously coached at the college level at tiny Augustana College, in Illinois, where Bengal great Ken Anderson once played quarterback.
Macy, again:  "I just know that it's different at this level because of the kids.  I know we lost our quarterback last year (Bryce Schondelmyer, who transferred to Springfield), and that was a business decision.  It worked out for him, but that's rare.  There aren't many kids in Division VI or VII who are going to do that.  But I wouldn't want to coach at any other level."
In 1972, while I was living on the second floor of Stradley Hall on Ohio State's south campus, then coach Woody Hayes was a frequent visitor to the dorm because there were a number of football players who lived there.  And those rumors about Hayes walking the halls at night to make sure they were in the rooms, doing homework?  They were true.
Two doors down from my room there was a kid from Coldwater who confronted Hayes one night outside his door.   It's been fifty years now, so I cannot remember his name.
"Coach,"  he said.  "I'm from Coldwater, and we play football there, too."
Hayes, never one to be caught off-guard, immediately bellowed, "You bet they play football in Coldwater.  And damn good football, too."
But not as good a football as they've played since 1972, the Cavaliers having won seven state titles and finishing runner-up seven times over those years.
And they've had their share go on Division I college football – Ross Homan and Adam Homan (Ohio State), Eric Lefeld (Cincinnati), Keith Wenning (Ball State), and Brody Hoying (Eastern Michigan), among others…and currently Jesse Meyer is playing at Cincinnati.  Not to be forgotten – Chip Otten was once a running back at Bowling Green.
And St. Henry has had its share – Bob and Tom Hoying, Todd Boeckman, Jeff Hartings, Andy Puthoff, and current athletic director, Denny Wendel, played at Bowling Green.
It does make you wonder if we're looking at high school football through the right lens, or lenses.
And if it isn't the colleges, sometimes…making the good business decision.