The national award winning coach of the New Bremen volleyball is a walking, talking, ambassador for the fastest-growing team sport for women and young girls in the United States.  And it's hard to miss…it's winning a lot of new fans and devotees along the way.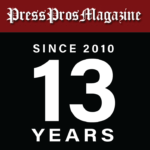 It comes as no surprise that New Bremen's Diana Kramer has won three OHSAA state titles in five years at New Bremen.
In fact, it comes as no surprise that Kramer won the first team title in the school's history when she piloted the Cardinals to the OHSAA Division IV title in 2017.
It will come as no surprise when she tells you that she wins with a lot of really good (not great) players who just work hard, devote themselves to the sport, and to each other.
It comes as no surprise that when she tells you this she sounds a lot like one of the top collegiate volleyball coaches in the United States – University of Nebraska's John Cook.
"There are a lot of really good teams and really good players," says Cook. "Maybe there are still just a few elite players, but there are a lot of really good players. And we just won a national championship with a lot of really good players, not elite players."
In fact, it was no surprise when Kramer was surprised last fall with National Coach of the Year recognition, by the American Volleyball Coaches Association – recognition she shared with Suzanne Marble, of La Conner High School, in Washington state.
And, of course, it comes as no surprise that her modesty towards recognition fails to do her growing reputation for teaching, coaching, and public relations justice.
"You don't earn this award without everybody else…my players, current and former, my coaches, the communities (New Bremen and St. Henry). The award may have my name on it, but there's a lot of people who deserve equal credit.  I couldn't do what I do without a lot of people behind me, including my family,"  she said after accepting national honors last December.
Literally, she has taken the game of area volleyball to new heights in west-central Ohio volleyball, finishing first three times and runner-up twice, since 2017…following the path set by other area notables like Marion Local's Amy Steininger, St. Henry's DeDe Stoner, and Lehman Catholic's Greg Snipes as OHSAA three-time winners.  And she's hardly satisfied, speaking in respect to the game, and to a veritable assemblage of young devotees at New Bremen who can't wait to follow in the footsteps of Paige Jones, Macy Puthoff, and currently, Olivia Heitkamp and Melina Schrader.
"It's growing rapidly,"  she said this week, while coaching – always coaching – seventh and eighth graders.
"It's fun to watch, the communities are behind it, and every little girl is growing up wanting to be like the high school players they're watching from the front row.  They're not running around in the hallway, getting candy, they're literally sitting in the front row watching, cheering… and they're not dreaming of growing up to be a professional athlete.  They're dreaming of growing up to be a New Bremen Cardinal – like Olivia (Heitkamp) or Melina (Schrader), or Paige Jones.  There are so many who have played before that set such great examples, and they want to be like them…because they know them in real life."
Prior to New Bremen, she coached her home school, St. Henry, to the Division IV state title in 2011 – this, after a stellar high school career at St. Henry followed by four years of collegiate volleyball at Division I DuQuesne University (Pittsburgh), in the Atlantic 10 Conference.
And when she came to New Bremen with a young family to teach in 2016 she vowed that she was through with coaching.  There were other, more prioritous responsibilities.
But the Cardinals needed a coach, and priorities notwithstanding, coaching was something that Kramer needed to do.  She IS a teacher at heart!  Her early success was a surprise in 2017, given that New Bremen had never won a team title of any kind.  But to those who knew her, her background and upbringing in the sport, it was little surprise at all.  Her energy, and enthusiasm for the game had become infectious at Bremen in a VERY short time.  And in five years since the proof is in the hardware – no flukes!
"I have so much respect for her,"  said Monroeville's Kendra Snook, who lost to New Bremen in last fall's title match.  "They're a powerhouse.  Diana and I are friends, and I just respect her and the culture she's built."
In five short years!
And a lot of what sounds like Nebraska's Cook.
"It comes down to these simple things: hard work, building great relationships, building trust on a team, creating a vision so that everyone is on the same page going forward," says Cook, whose Cornhuskers are also recognized as a powerhouse, just one stage higher in the game.
"It's a really neat process,"  says Kramer, retracing her steps.  "I used to be that little girl in the stands.  Then I was a player, and then a coach, and now I have my own children in the stands watching, talking about growing up to play volleyball.  It's just a never-ending cycle – the excitement, the passion, and the sense of family that volleyball has brought to so many people."
Cook, and others, speak to what they cite as fact…that volleyball is the crown jewel of Title IX legislation, brought to women's sports back in June of 1972.
Others, in different sports, might contend that – women's basketball for one.  But in west-central Ohio coaches like Kramer, St. Henry's Tricia Rosenbeck, Fort Loramie's John Rodgers, Russia's Aaron Watkins, Marion Local's Anthony Chappell, Coldwater's Nikki Etzler, and Jackson Center's Kim Metz (to name just a few), have raised the bar so high, so quickly, that it's hard to question, much less argue, the obvious popularity and its looming ascension as the most popular women's sport in America.
"It's certainly growing, and it's impacting more people,"  says Kramer.  "And with the professional game coming to the United States it's only going to grow at a faster rate and gain more attention.  And the fact that so many young kids are playing now, the talent at the high school and college level is unbelievable.  Everybody wants to participate, and be a part of it.
"The game keeps changing, rally scoring, for instance, came during my freshman year in college.  It made the game more fast-paced, and unlike any other sport, there's a point being scored on every play – every mistake results in a point for the other team.  Momentum is such a big part of volleyball, and so noticeable to people watching it.  It's so much fun for people to watch and be a part of.
"And I just saw a chart where volleyball has the second-most athletes amongst girls in high school sports…second to track and field.  And that's amazing because you can have 50 or 60 kids on the track team, while volleyball is limited to 15.  That gives you an idea of how many kids are participating, and it's awesome."
With Olivia Heitkamp and Melina Schrader returning from last year's title team, Kramer and the Cardinals will again be in the spotlight, opening their season on August 15th against Division I Lima Senior.  After that, one of Ohio's most grinding schedules against no fewer than a dozen top-ten opponents in last year's coaches' poll.  Kramer doesn't flinch, nor do her players, who confidently follow her example.
"Volleyball has changed my life,"  she says so convincingly you feel her excitement.  "And it's changed so many other people's lives…because it teaches the right life lessons.  And I think that's what it's all about."
Her record speaks.
No surprises!