The age-old question of what course of treatment for sprains and bruises.  Is it better to apply heat, or cold, to make the pain more tolerable, or just go away?
By Dr. Matt Heckler, Orthopedic Associates of Southwest Ohio…for Press Pros Magazine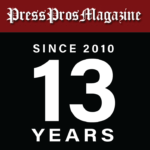 This question is probably as old as medicine, itself.
What's better when you sustain an injury, a bruise, or the overuse of a joint?  'Ice', versus 'heat'?
Depending on how old you are you've probably heard one or the other, or both.
And, one or the other, or both, may have brought you some acute relief from the symptoms.
But in technical terms, here's how they should be utilized, and how they do their best work?
I get asked this a lot.  And at the end of the day both are soothing modalities for a joint, or a bruise.  But in common-sense terms, when a joint become sore from overuse, it makes sense to use ice on that joint to minimize swelling and inflammation.  In this application, ice makes sense.
You fall down, sprain an ankle, or a shoulder, or you pitch six innings and your arm is sore…well what you're feeling is inflammation.  You may have a little tendonitis going on.  So in a situation like this I'm going to suggest that we 'ice' it to stop the swelling – cool down the inflammation –  for the most acute, or immediate relief.
Now, you might also add some compression, and we've all seen athletic trainers put an ice pack on a knee and then wrap it with tape or some kind of saran wrap to add pressure, or hold it in place.  After surgery we sometimes use cold-compression 'machines', again to help with the minimization of swelling and inflammtion.
So personally, I recommend ice for post-workout, or post-game treatment…to get the swelling out of the joint.  And again, a lot of times I would use some kind of saran wrap compression, or an ACE bandage, to maximize effectiveness.
Heat, on the other hand, is something you would use to help loosen, or warm up, a muscle or joint.
Here, the idea is preparation for exercise or play, where flexibility is required – stretching, and getting your body loose and ready for action.
Another application for heat would be post-injury, or post-surgery, because there's three phases of recovery to consider.
The first is simple healing.
The second is restoration of range of motion.
The third is strength and function.
When you're in the range of motion phase heat is very helpful to loosen the joint.  Sometimes I suggest for patients to take a hot shower before going through the stretching routine.  It helps to loose the joint.
But the same can be done prior to athletic performance, and some athletes will take a hot shower to help with the process of getting loose and stretched out prior to playing.
Now, there are other ways to do it.  Heating pads (hydroculator pads), or heating balms, like Tiger Balm or Atomic Balm, are good to provide topical heat.  They're menthol-based, they've been used forever, and they serve a good purpose.
I hope this helps with the question..do I 'ice' it, or do I use 'heat'.  They both have their place.