Just for fun, an email from a Buckeye fan last week asked…"Who was the MVP last year for Buckeye baseball?"  And the answer is…we're not sure there's ever been one.  So maybe we start a new tradition…eh?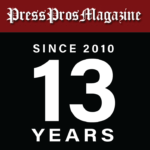 I didn't think there was anything I hadn't seen relative to Ohio State baseball.  I didn't think there was something that couldn't be found in the archives, or at least recent history.
But when a Buckeye baseball follower named Tim wrote last week and asked, "Hey, who was the MVP this year for baseball?  I can't find where it was posted, anyplace.  And do they even have one?"
S-P-R-O-I-N-G-G-G-G!!!  My head uncoiled like a slinky, searching for a response…even for my own curiosity.
A call to Sports Information informant Breanna Jacobs turned up empty.  "I don't think they had one.  At least I don't remember,"  she said.
A call to long-time Buckeye Diamond Club president Frank Fraas was highlighted by dead air on the other end.  Finally, he said, "I don't think there's ever been a team MVP."
But Tim, while I can't give you an official response, you've raised a fine notion for a column, nonetheless.  Nothing official, mind you.  But for our purposes, some food for thought, and the realization that 'unofficial' selections for an All-Buckeye team would probably stir more conversation than the real thing – with a few 'unofficial' categories, as well.
So for some fun, here's our Press Pros list…….
Freshman of The Year…Well, I want to break into this easy.  If I had to pick a 'freshman of the year' award it would have to be shared.  There's no way you could overlook either shortstop Henry Kaczmar, for catcher/outfielder Matt Graveline.  Both made the 'official' Big Ten All-Freshmen team, Kaczmar finished the season hitting .293 with  7 home runs, and committed just nine errors at shortstop.  Graveline hit .287 with 4 homes runs, and committed just 4 errors splitting time behind home plate and any outfield position he was asked to play.  Both had their share of big hits, and big moments.

Comeback Player of The Year…This one is easy.  Hands down it was third baseman Nick Erwin, who returned to everyday duty at third base to hit .290 with 24 RBIs, and committed just 8 errors at the hot corner.  This, after missing most of the two previous seasons with surgeries to repair a torn hamstring and an impinged throwing shoulder.
Starting Pitcher of The Year…This one is not so easy.  You could easily nominate Friday starter Isaiah Coupet, who finished 4-3 for the year with a 3.55 ERA while missing at least a half dozen starts with a leg injury.  And you can logically pick Gavin Bruni, who finished 5-3 with a 4.87 ERA in 14 starts.  Coupet started fast, before getting hurt.  Bruni finished with flourish, picking up steam as the season progressed.  My pick…would be Bruni!
Offensive Player of The Year…Hard not to pick Henry Kaczmar, who came touted as a sure-handed infielder at shortstop, but no one expected him to hit like he did – .293, 7 homers, 46 RBIs, and led the team in total bases with 94.
Defensive Player of The Year…Probably has to be  Kaczmar again, who had just 9 errors in 134 assists at the most demanding position on the field…and let's face it, made a lot of big plays to save his share of runs. The close second would be Graveline, who had 4 errors in making 234 putouts in the outfield…again, as a freshman.
Clutch Hitter of The Year…It would be easy to focus in on Kaczmar with his 7 home runs and .293 average.  But my pick, because of having 58 fewer at bats while still hitting .315 with 4 home runs, 28 RBIs and a .490 slugging %…would be sophomore DH/infielder Tyler Pettorini.  Yes, he trailed Kaczmar, Erwin, and Graveline in total hits (42), but he played in 13 fewer games…and a .490 slugging % shows that he made the most of those hits (he led the team in triples, with 3).  You can also make the point that he made the most of getting the opportunity to swing.  He walked just 10 times for the season.  Talk amongst yourselves on this one.

The Guy You Want At The Plate When You Have to Have a Hit…Well, for a second year in a row I'd pick Marcus Ernst, who finished the year with a .275 average and 7 home runs, but injuries robbed him of ten games and probably 40 plate appearances, and overall effectiveness.  But 'Ernie' was the one guy in 2022 and '23 that most frequently got an intentional walk with a runner in scoring position, a sure indication…that he was the guy opposing teams didn't want at the plate when the Buckeyes had to have a hit.
Surprise Player of The Year…For my money it was transfer catcher Cole Andrews, who hit .270, slugged 8 home runs, drove in 41 and had a slug percentage of .513.  Really steady behind the plate, the Miami transfer was a model of consistency that no one even knew prior to opening day.
Biggest Upside For The Future…No question that you look at Matt Graveline.  One, he proved quickly that he could hit Division I pitching.  Two, he proved with his athleticism that he can play anywhere you ask him to play.  Three, as a freshman he had one of the top three throwing arms as a catcher in the Big Ten.
Fireman of The Year (Reliever)…Everyone had a shot at it.  But the guy who they trusted most to close was freshman Landon Beidelschies, whose 0-2 record was deceiving.  He consistently got the toughest duty with the game on the line, and given his experience, he consistently improved as the season wore on.  He led the team in saves with 7, but more importantly…he showed that he's going to be one of the best in the Big Ten for at least the next two seasons.  Throws hard, and usually throws it where it's tough to hit.
Our MVP for 2023…No one probably guessed this, but consider the year, overall, without the contributions of senior transfer pitcher Jonah Jenkins.  He led the pitching staff with a 6-4 record, had a 3.81 ERA, made 19 total appearances, but more importantly he made six critical starts during that time when Coupet and Josh Timmerman were both unavailable due to injuries.  He won two of those six starts, and finished the season as second in total innings pitched (56.2), and finished just .2 of an inning behind Gavin Bruni.  To give you an idea of how valuable he was:  Twice during the year Bill Mosiello said about the San Francisco transfer, "He saved our bacon."  On this particular year, when starting pitching was here today and gone tomorrow…Jonah Jenkins was our Press Pros MVP.