One year after leaving the Ohio State (and 346 baseball wins in eleven seasons), Greg Beals is firmly embraced by the Marshall baseball community, and has personally embraced the challenge of building men and a winning program.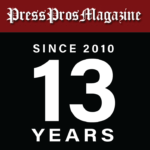 Huntington, W VA – The smile on his face, like the invitation to get together this week, was genuine.  You always get that feeling around Springfield native, and Marshall University baseball coach, Greg Beals.
The honeymoon in Huntington, West Virginia is still fresh, just one year after leaving Ohio State University…11 seasons, and 346 wins, two Big Ten Tournament titles and three appearances in the NCAA tournament,
And yes, for those who might have wondered, Beals and the Thundering Herd stumbled at the altar this past spring…16 wins and 37 losses overall, and 5-25 in the baseball rugged Sun Belt Conference, where there are no Northwesterns, just a steady diet of Coastal Carolina, Southern Miss, Texas State, and a long, proud legacy of professional baseball prospects and alumni.
And yes, he is aware of old friends and their interest, smiles at such an irony with coaching – where 'what have you done for me lately' is the typical reaction regarding coaches let go.  But he assures anyone who's concerned, "I'm not the coach at Ohio State anymore.  I'm the coach at Marshall University."
And with that a guaranteed five-year contract, a new baseball-heavy conference (the Sun Belt), where Coastal Carolina University won the NCAA College World Series as recently as 2016.
And there's more.  Due to open for the 2024 season is a spanking new $15-million dollar on-campus stadium at Marshall, just across from the football stadium on Third Avenue, that will seat approximately 4,200 and rank as one of the top baseball facilities in the Sun Belt…at the league's northern-most school.  Another irony.
Could things be greener for Beals and family?  Just six months after accepting the position of head coach at Akron University last August – where baseball is not an officially funded by the university – Beals was offered the Marshall position, which is officially funded and comes without bake sales.  No sooner had he and wife Kathy unpacked their stuff at a new house in Akron, they had to pack up again and move three hours south to Huntington.
"The same guys who moved us in at Akron had to come back and move us again,"  says Kathy.  "They knew everything we had and didn't even bid the move.  They just loaded the truck and headed for Huntington."
And another, different house.
New house, new job, new roster, new staff, and a new league…it was a turbulent time.
"I couldn't have done that without her,"  says Beals, speaking of Kathy, who knows all-too-well the domestic risks involved with coaching.
"We're pretty much settled now,"  she said Monday.  "By this time next year we ought to have everything the way I want it."
For her husband, it won't be so easy;  and likely, it'll take more than a year.  He accepts that, while assuring he couldn't be happier with the challenge, even after 16 and 37, and acclimation on the fly.
"I'm not sure I'm fully acclimated even now,"  he said Monday, while welcoming former OSU staff member Blair Everhart on his first day as an assistant coach at Marshall.
"But I have quickly come to enjoy the people here, the community, and how they have embraced me and our family – how much they care about the community, and the fact that Marshall University is a part of the community.
"I feel comfortable here.  I do.  Marshall fits my personality, my vision of intercollegiate athletics, of college baseball.  And I'm really excited to build with a president and an athletic director that I feel great alignment with.  When you have leadership with whom you have a likeness in vision it drastically helps your comfort level.  They're very well aware of what Sun Belt baseball is all about, and what college baseball can do within the community here in Huntington."
And what college baseball can do in communities across the Sun Belt, where it's warm, people come out, buy tickets, and support college baseball.
"Baseball means something here (in the Sun Belt),"  Beals reinforced.  "We actually had a mid-season meeting of all the athletic directors this year…to fly everyone in to a conference town mid-season for a meeting over baseball.  Not advisory boards, or sports supervisors, but the head athletic directors.  That's pretty rare."
As was Marshall's 16-37 record in 2023, at least to Beals.  In his twenty seasons prior to coming to Marshall his career record was 581-490, an average of 30 wins per season.
Frustrating, of course.  But a process…and not something he's flummoxed to address.
"It is a process,"  he says.  "I think people know me well enough to know that I live through my guys…and I was more concerned about how I could put our guys in the best position possible to ultimately win baseball games.  That's the measuring tool, what we all want to do, and the tough part about not winning was what it was doing to our guys.  Because we practiced and worked just as hard – all the other stuff – just like LSU did, who won the national championship.  We just didn't get the same benefits from it.
"I talked about it with our athletic director and our baseball supervisor, weekly.  And I don't know that there was a discussion about winning and losing, but about the impact the season was having on the players.  And if there was a question about winning I was in the thick of it telling them what was going on.  I know our administration knows that we all want to win;  and no one is more competitive than I am, because winning validates all the work you do.  But you can't chase results.  I have a burning passion for baseball and coaching and teaching student athletes, and I have a real good idea of what it takes to succeed.  And I'm going to keep chasing that."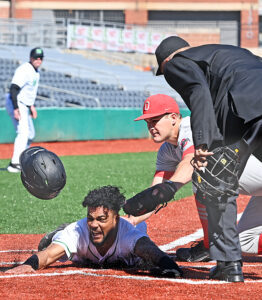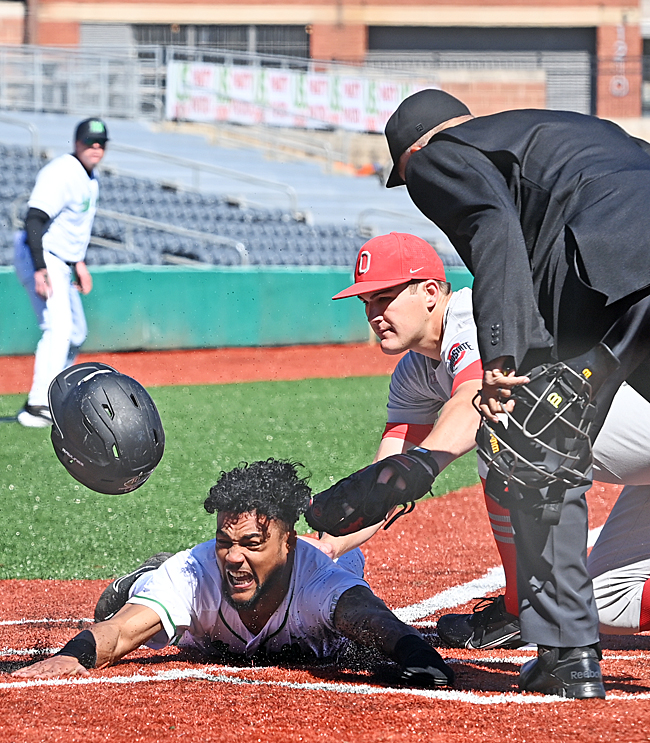 It's recruiting season, the life blood of every coach in every college sport.  And unlike Ohio State, Marshall doesn't have the advantage of being West Virginia's Mount Rushmore in baseball.  At the moment West Virginia University, in Morgantown, enjoys that privilege.
"And the portal has made it tougher, too,"  he adds.  "But what we've learned from the portal is you can change your program quickly.
"We had a really good player get away recently, one who ended up going to WVU.  He told me that we had done a really good job recruiting, that he respected what we're trying to build, but it was always his dream to go to West Virginia…and I know what that feels like.  For the past eleven seasons I had that same advantage at Ohio State…of players who dreamed of being a Buckeye."
Another irony that comes with the story, and this is a story about coaching…the challenges, the hardships, and the frustration of 'just misses' on and off the playing field.
The gap will narrow next year with the opening of that beautiful new stadium on campus – the first baseball home for Marshall University in the history of the sport.
The gap will narrow as more people up and down the Ohio River, who follow the Thundering Herd unconditionally, equate success in baseball with that enjoyed by football and basketball.  Just two years ago Marshall won the NCAA Division I men's soccer championship.
And the gap will narrow as Beals woos more blue chips to the friendly confines of the Huntington community…where everything, literally, is greener on the riverfront.
Rome wasn't built in a day, it's true.  But we've learned since then.
Rome never had a portal!