Close the book on Ohio State baseball until next February…when we'll dust it off to enter another chapter.  And if you care enough to wonder about coach, roster, weather, or NIL…only some of that stands between good, better, or best!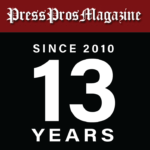 It cannot be said enough.
Congratulations to Buckeyes Isaiah Coupet, Kade Kern, and Josh Timmerman, selected in the 2023 major league draft this week to go out into the real world of baseball expectation and take their chances.
Because…depending on who you are, if you've ever played baseball for even an inning  you've probably wondered what it would be like – to be a professional!  Some dreams do come true!
But if they sign (and I expect it) they leave behind a culture of baseball at Ohio State that squarely sits at a crossroad.  Finishing 31-25 in 2023 – and with a nine-game win streak that included a sweep of Michigan – players left for summer baseball in Cape Cod on a futuristic high.  There's talent back in Columbus.  There's experience now with a new coaching staff.  And there's clearly expectation from within the clubhouse – from young guns like All-Big Ten freshmen like Henry Kaczmar and Matt Graveline.
And with returning juniors in 2024, having blossomed over the final six weeks of the just-finished season.  Bruni…Lipsey…Pettorini…Beidelschies…Jaylen Jones…and a highly-thought-of recruiting class that includes Walsh Jesuit catcher Mason Eckelman and Moeller first baseman Clay Burdette.
And of course, the portal, and transfers like just-crowned national champion Josh Stevenson, an outfielder from LSU, who played behind the starters last year for the World Series champion Tigers.
Focus for a moment, if you will, on the afore-mentioned 'expectation from within the clubhouse', and consider a response in this morning's mail from a follower in central Ohio.
He writes:  "Now what?  And how will you spin 31-25 between now and [February]?  What's the plan?"
The plan?  It depends on whether you want 'official', or 'unofficial'.  I don't have a roster yet, or a crystal ball.  But I do have a firm grasp on reality.
First of all, 'officially' a few things need to happen with NCAA baseball for the sake of a slew of Ohio States that labor annually with one hand in a Wilson A2000 and the other on a hand warmer.  Move the freakin' season back a month, play games between April 15th and July 15th, or just officially rename the NCAA World Series…the SEC World Series.  How's that for a plan?
Check out the disparity in records and the disparity in players selected in the top three rounds of the draft each year…and you'll quickly understand that college baseball is not being played on a level field.  All the arguments, pro and con, are not going to change the fact that warm weather enhances every facet of baseball, from recruiting, to player development, to return on investment.
And that's a major stumbling block for northern baseball programs that exist on a shoe-string budget, and without hope of attracting anyone on a 38-degree day except parents and girl friends.  But Iowa coach Rick Heller told me this in February:  "Give us a chance to play in warm weather and we'll sell enough tickets so baseball can pretty much pay its own bills."
Oh, my…and how does that happen?
Expectation!  There is no expectation in Ohio for Ohio State baseball outside of that clubhouse, not like there is for football!  This is the 'unofficial' part, and why people will mortgage their house and their future to show up and support it year after year.  Football, at every NCAA school, makes the money, and football spends the money, including what it takes to pay for baseball and a variety of other non-revenue sports.
Football gets the attention.  Why?  Expectation!  Let a four-star running back commit and it gets front page attention in every newspaper across the state.  Let a top baseball draft prospect commit and it gets nothing…nada…crickets.
Which in part is why this website writes Buckeye baseball on a daily beat…to raise the expectations.  It's easy pickins'.  There's no competition.  And, oh, that there would be!
Because, if the day ever comes when a million people are reading about baseball like they do football – if the expectation ever becomes anywhere near that – it'll move mountains.  Coaches, players…everything will respond in the manner of LSU, Florida, and like schools – for baseball!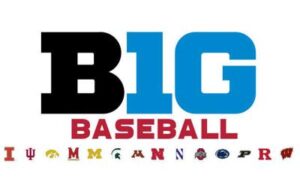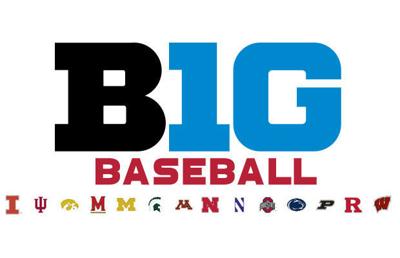 It gets written in Baton Rouge from opening day right through the World Series.  The people respond, and when the people respond good things happen.  They actually travel to see it.  All those people wearing purple and gold in Omaha WERE NOT parents, or girlfriends!  And if they were girlfriends…how good it is play for the Tigers!
The facts don't lie.  Where something really matters people show up, expecting good things to happen, which does make it hard to differentiate between 'official' and 'unofficial'.  Expectation can do that.
Players respond.  Everything is elevated.  LSU had five players in the top 100 of the draft, but they won't be one and done.  More are on the way, because with expectation comes competition to be a part of something good.  It's always been that way.
What's next?  Good players are coming to Ohio State, I have not doubt.
What I wonder about is their incentive to excel – to stay.  Expectation – your part in this.
They go hand in hand.