Centerfielder Kade Kern and pitcher Josh Timmerman round out the Buckeyes taken on day two of the draft.  If they sign…it makes fall practice and preparation for 2024 very interesting.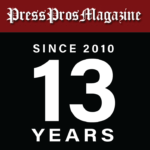 Without nearly the fanfare of teammate Isaiah Coupet being taken in Monday's fourth round of the 2023 major league free agent draft, centerfielder Kade Kern and 2023 transfer pitcher Josh Timmerman were selected in Tuesday's conclusion – Timmerman going to the Brewers in the 16th round (482nd pick, overall), and Kern to the Atlanta Braves in the 17th round (pick number 519).
The difference?
Well, if your goal is to just get there and prove your value as a potential major league player there may not that much difference.  The cream, in professional sports, always rises to the top.
But financially, Coupet cashed in by being taken in the fourth round, where the projected slot value for his pick (189, overall) was estimated at $615,000 dollars (MLB.com).  Which made the suffering and the wait on day three particularly tough for Kern, who over the past three season has been regarded generally as one of the Big Ten's most impactful players, and a freshman All-American pick back in 2021.
As it turned out his best year, statistically, might have been his freshman year when he batted .325 with a pair of home runs and 30 RBIs, while stealing nine bases in eleven attempts.
In 2022 he hit .298 with 9 homers and 49 RBIs, while stealing eleven bags in thirteen attempts.
This past spring he battled through some injury issues, missing twelve games, to hit .283 with 6 homers and 22 RBIs, with 16 stolen bases in 19 attempts.
For his three seasons as a Buckeye he finished with a .302 average with 17 home runs and 101 RBIs.
A graduate of Archbold High School, Kern will be an interesting follow for his rate of ascension through rookie ball and the two levels of minor league A ball…because he has the tools, comparatively, to compete with many of the very players he played against in college, taken several rounds of ahead of him.  At one time projected as high as the tenth round, no one will have more motivation to prove them wrong;  and the Braves, known for their player development skills, would stand to be the ultimate beneficiary.  If it works out…they got a bargain.
Timmerman, from Blacklick, Ohio, pitched just one season (2023) for the Buckeyes after transferring last year from Wabash Community College.  He lit it up at Wabash, compiling an 8-1 record in 2022, while striking out more than a batter per inning (85 in 68.2 innings pitched).
This past season he threw just 23.2 innings, worked to a 2-2 record, and struck out 36 while walking 20.  Pitching both from the bullpen and as a starter, he appeared in 13 games and started 6 times, finishing the year with an earned run average of 8.37.
Both have a year of returning eligibility, should they choose not to sign professionally and take their chances on a final year of college baseball to increase their draft value in 2024, as some players do.
But if they do sign it projects an interesting move of the pieces come fall and winter baseball in preparation for the 2024 season.  It frees up an outfield spot, thereby creating movement and competition within the roster, projected as high as 45 in the fall, with transfers and freshman recruits.
Our best, of course…to Kade Kern, Josh Timmerman, and Isaiah Coupet.  There are no three better young men!