Junior lefthander Isaiah Coupet became the first Buckeye selected in the 2023 MLB baseball draft, taken by the Colorado Rockies Monday in the fourth round.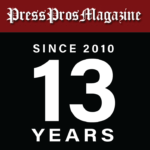 Columbus, OH – There was something almost apropos about it.  Good things come to those who wait, perhaps…or maybe patience really is a virtue, after all.
When Ohio State's Isaiah Coupet was taken in the fourth round of the major league baseball draft Monday it probably opened a few eyes.  Not there was ever a question of talent, but rather…because of missed time due to injury there just wasn't that big a sample size on the Flossmor, Illinois junior, as there was for others.  Coupet only pitched 50.2 innings this spring, and 132.1 innings in three seasons of college baseball.
But he also had 199 strikeouts in those 132 innings of work, and possessed one of the highest spin rates on the curveball in college baseball – enough for scouts to look beyond a career mark of 9 wins against 11 losses and a 4.68 earned run average.  They also saw an opponents' batting average against him of just .217 and must have believed…this guy is tough to hit against.
"He has a legitimate four-pitch mix,"  said Ohio State pitching coach Sean Allen, in February.  Rare for college baseball.
"And he's struck out people all his life.  With his stuff he could pitch for anyone in college baseball, and if he throws 100 innings he's going to strike out 130 hitters."
He didn't throw a hundred innings, however, suffering a hamstring injury on a cold Friday night start against Minnesota back in March, following a torrid first three starts against UCONN, Grand Canyon, and Mississippi State in the Frisco Classic.
And that hamstring pull dogged him for the next six weeks, despite attempts to pitch through it against Michigan State and Penn State in a pair of April losses.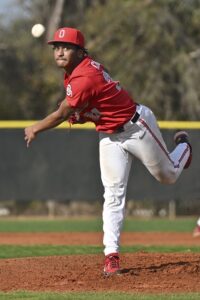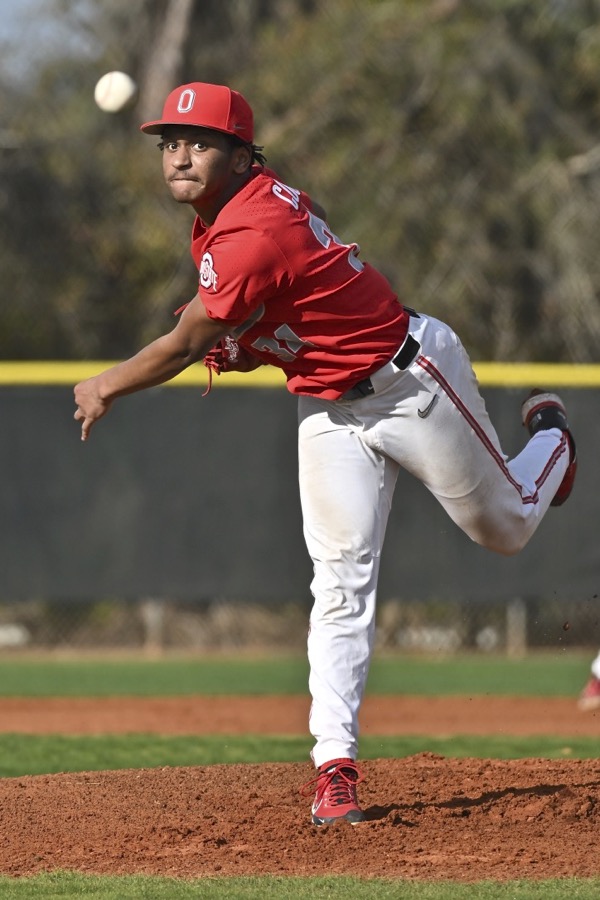 Not until a 9-5 win over Michigan on May 19 did he return to comfortable form, striking out 7 Wolverines in five innings, giving up 2 runs on just 4 hits.
But he did enough early, in those impressive efforts over UCONN, Grand Canyon and Mississippi State, to show scouts that the breaking ball, plus enhanced command of his fastball, can play against anyone, just like Sean Allen predicted.
"And he came back this year like a guy on a mission,"  added Allen.  "He looked like a Friday night starter."
Some would make the argument that he could have done more than a 4-3 record and 50.2 innings pitched.  But glass half full, you have to admire Isaiah Coupet for not losing faith in himself, believing that he, indeed, had the talent to pitch for anyone in the country…and in high country, at that.
Here's hoping it works out…in Colorado!