The major league draft occurs tonight on ESPN…with two principal Buckeyes expecting (hoping) to hear their name called between now and Monday.  The question is…how soon (how high), or have they done enough to be called, at all?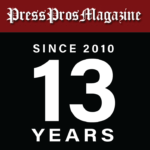 The major league amateur baseball draft occurs later today, July 9, with the hopes of hundreds of high school and college players riding in the balance of what they've done in a very short amount of amateur playing time.  That, and in the balance of what some obscure big league scout has written about a player in spiral book of notes…or in some cases, a single word!
It means everything to the fortunate few who've done enough to command high priority, and proportionately, a high signing bonus – millions.  It's life changing!
To others it simply means a chance – a few thousand dollars just to get your feet on the dance floor, to develop, and someday be fortunate enough to beat the percentages.  About .05% (half of a percent) of amateur baseball players EVER get to the big leagues.  Not as inclusive as it once was, there are just 20 rounds, currently, in the annual major league draft.
For our purposes here, there are two principal names that we anticipate being drafted between today and Monday night, hoping that they do, in fact, beat those odds.  Ohio State's Isaiah Coupet, a left-handed pitcher, and outfielder Kade Kern, both juniors, are eligible and hope they've done enough to make the kind of impression where there's a book, or even a single word, written about them.
Coupet has shown great upside in his three years at Ohio State, if not eye-popping statistics.  In 25 collegiate starts he's amassed a won-loss record of 9-11, with a 3.96 earned run average…but with 199 strikeouts in 131.1 innings pitched.  Hardly comparable to LSU's Paul Skenes, projected to be the #1 pitcher taken, who this year alone was 12-2, with a 1.69 ERA, and 209 strikeouts in 122 innings.
But Coupet started out like a house afire in 2023, impressive through his first three starts with an ERA of around 1.50, averaging 11 strikeouts for 9 innings pitched, before injuring a hamstring in March that cost him at least six starts before he could return to form in early May.  His fastball topping out in the 91-93 range, it was his breaking stuff, along with his 'feel' for pitching, that had scouts nodding affirmatively.
Slim of build, those you asked simply said that he 'projected well', as either a situational left-hander, or as possible starter if his body continued to develop.  Coupet is slight, even at 6'1″ and 190 pounds.  And while his fastball cannot be compared to Skenes' 100 mph meteorites, it's his command of a curveball that made Big Ten hitters flail at empty air that sets him apart.  He throws it for strikes early, makes hitters prioritize for it, and then ties them in knots when he does throw the fastball.
The only question is…durability, and whether he's pitched enough?
Kern is that kind of athlete where the five tools of baseball are readily apparent – speed, arm, he hits, he can hit for power, and he can go catch the ball in center field.
Like Coupet, he struggled with injuries in 2022, missing significant games twice with a bruised knee at mid-season…and later with a hand injury that caused him to miss the last week of the season.
The affable junior from Archbold, Ohio finished having hit .283, with 6 home runs and 22 RBIs in 44 games.  Overall he finished three seasons as a Buckeye having hit .302, with 17 home runs and 101 RBIs.  He runs well, throws adequately as a centerfielder, has a 'plus' arm, and shows a unique ability to hit the fastball up in the zone.  Without question he's one of the best athletes, and outfielders, in the Big Ten Conference and made an impression early, tabbed as a Freshman All-American after the 2021 season.  And at 6′ 0″ and 200 pounds he certainly passes the eye test.
But again…has he played enough relevant baseball, done enough with the opportunities he's had, to make scouts pull the lever early enough in his favor, compared to a player like LSU centerfielder Dylan Crews, projected to be the first position player taken in the draft?  Crews, in 196 career starts, averaged .362, with 58 home runs and 184 RBIs.
It's a question that has raged for years – how does a player project at the professional level, regardless of his numbers as an amateur, good or bad?  A year ago Ohio State shortstop Zach Dezenzo wowed the Big Ten by hitting .319, with 19 homers, and 56 RBIs.  Yet, there were those who questioned his speed, range as an infielder, athleticism, and his durability.  Where would he project as a professional?
But, he was drafted in the 12th round by Houston, and apparently he's answered a lot of those question in the span of just twelve months.  He played A ball well enough in the Carolina League this year (Asheville) to earn a promotion to Double A Corpus Christi in late May, where he's hitting .274, while playing first base, second, third, and in the outfield.
When he was taken in the 15th round by Detroit in the 2019 draft, no one projected Andrew Magno to have the kind of success he's had in the Tigers' organization.  Currently in Double A, he spent the first month of the 2023 season in Triple A with Toledo, where he pitched well (1.04 ERA in 12 innings), just not enough.  In the past month at Double A Erie (Pa.) he's 2-1 in 26.2 innings as a closer, with an ERA of 1.35 and a reputation as a strike-throwing machine!
All of this bodes well for both Coupet and Kade Kern because the same questions were asked by scouts prior to Magno and Dezenzo being drafted.  Had they played enough?  Had they shown enough?
And of course there's last year's Ethan Hammerburg, and Nate Karaffa – Karaffa, who had barely pitched at all as a collegiate.  Both were drafted low, and taken as a development project by the White Sox, and the Phillies, respectively.  Currently, Hammerburg is in the Carolina League with an 0-2 record as a reliever;  and Karaffa is in the Florida Rookie League for the Phillies, where he's 1-0 in 13 innings.
These are the vagaries of the draft – of professional baseball.  Sometimes it's the stats that count, or the volume and quality of your work.
And sometimes it's just a whim.  Maybe, a 'what if'.
Or that one word written in the notebook!