It surprised me that it took this long, but the Arizona Diamondbacks promoted former Buckeye Dominic Canzone to the big club on Friday – the best hitter I've personally seen to wear a Buckeye uniform.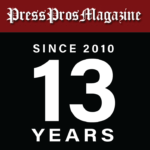 It didn't take me by surprise when Ohio State baseball SID Breanna Jacobs emailed Friday…that former Buckeye Dominic Canzone had been called up to the big leagues by the Arizona Diamondbacks.
In his fourth full season of professional baseball, Canzone was in Triple A with the Reno Aces, hitting .354, with 16 home runs and 71 RBIs through the first 71 games of the season.  At 25 years old, he's listed currently as the 19th best prospect in the D-backs' system, behind three other outfielders and a slew of infielders.  It does make you wonder…if you know anything at all about the professional game – how good do you actually have to be to even get a shot?
Well there was never much question in his three years at Ohio State, at least on my part, that he was the best pure hitter in the Big Ten Conference.
He broke in as a left-handed hitting freshman out of Walsh Jesuit High School in 2017 to play right field and hit .343.
As a sophomore in '18 he slipped a bit, to .323, as opposing coaches began to get the message.  You couldn't get him out with a steady diet of fastballs, and you had to actually 'pitch' to Canzone or risk the consequences.  Michigan State coach Jake Boss told me that spring that Canzone had become his favorite player "not to pitch to."
By his junior season his penchant for hitting line drives to gaps had been expanded to a sudden surge in power.  He hit .345 that year (2019) with 16 home runs and 45 RBIs, and helped lead to the Buckeyes to their second Big Ten Tournament championship in four years.  Not surprising, he never played his senior season, drafted by Arizona in the eighth round of that summer's MLB draft.
Looking back now Canzone became a favorite story to write during his three years because all there was 'to' write was baseball.  He was kind of a quiet guy, a popular team player, who when asked to talk he was all business about baseball and hitting.  Teammates like to talk about him more than he was willing to talk about himself.
Current Buckeye staffer, and second baseman back in '19, Matt Carpenter, said this about him.
"You can throw him the best pitch possible, mess up his timing, and Dom will still adjust and dump it into left field for a hit."
During his freshman season in 2017, he went 4 for 6 during a 13-8 Buckeye win over Michigan State, prompting Press Pros writer Greg Hoard to ask coach Greg Beals if Canzone had the 'it' factor…as a young hitter in Division I college baseball.
"I don't know what the 'it' factor is,"  replied Beals.  "Unless it's something that helps good hitters get better.  So yeah, I guess he's got it."
"His teammates called him 'Barrels',"  added Beals Friday.  "Dom could flat-out hit.  We were careful with his development because we didn't want to mess with him too much.  But Coach Matt Angle worked with him on some advanced moves to create more power.  I'm so excited to see him play in the big leagues."
On his way to hitting .345 as a junior (88 hits in 255 at bats, and frequently pitched around by opposing teams) it became common for players on the bench to stop what they were doing to watch him at the plate.  Every at bat, it seemed, was special because Canzone went from hitting 4 home runs a year earlier to 16 that year, and along with teammate Brady Cherry, who had also blossomed in '19, combined to hit 32 while driving in 95 runs.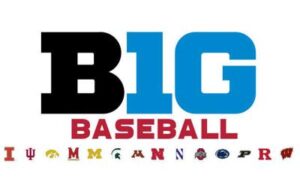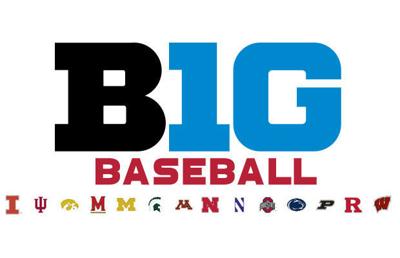 Never blessed with great speed, or a rifle arm, he worked hard in his three years as Buckeye to improve in every phase of the game by his final year.  And since being drafted in 2019, he's continued to improve as a hitter and overall player at every level of professional baseball.
So while Friday's call-up didn't come as a surprise, it was satisfying to see a good guy and hard work rewarded.  Dominic Canzone has now realized his dream, and if history is an indicator…he 'll still get attention from opposing teams when he comes to the plate.
And I would expect it…for a while!