If you like to fish it's perhaps the most important relationship you can have.  Find someone who owns a farm pond, make a friendship, and get permission to fish.  Then…respect that privilege like you respect your wife and employer.  And don't screw it up!
By Ray Reilly – For Press Pros Magazine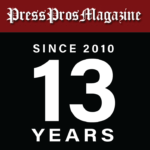 I'm writing about a subject this time that's near and dear to a lot of people who fish.
People who live in the country, and more important, people who live in city – people who don't have five acres to call their own, or a community that affords them the chance to explore and sample nature's menu.  And no one fits this category more than those people who simply like to fish.
Oh, the privilege of having a place to fish, for relaxation and solitude.  What peace of mind, to bait a hook, or cast a spinner, or to just sit and observe the community of creatures who inhabit a body of water – how the aquatic circle of life symbolizes the one that you navigate personally each day!
Well, to get to it I'm talking about people who have over the years made a connection with a farm pond, through a relative or a connection at work.  Someone who knows someone who knows someone…that either built or bought a place with an acre of water on it stocked with bluegill and bass.  Someone that they've invested time in getting to know, respect, before ultimately popping the question:  "Would you mind if I came out and fished in your pond sometime?"
And what a joy, eh?  Catch a few bluegills on wax worms, or jigs, and learn to understand how the pond ecosystem works.  Small enough to easily navigate the low-hanging fruit…and yet big enough to branch out and learn to catch the next biggest species – bass or catfish.
That's pretty much how I learned to fish, on a two-acre pond in Mahoning County that actually served as the water supply for a hundred head of milking Holsteins.  This was thirty years ago, and here's how I got on the property – a friend of a friend made an introduction (in person) as I shyly asked the land owner if he would mind.  "I guess it would be OK,"  he said, but warily, as he explained.  "I have fences and I have gates, and they have to be respected and closed at all times.  Do you understand?"
Wow! Did I EVER understand!  And for the four years between age twelve and sixteen I treated that responsibility better than that of cleaning my room and making my own bed.
There was a time when the answer was almost always an automatic "yes" if you asked someone to fish.  There was a time when people weren't questioning about why anyone would ask…except, that they liked to fish.  No one worried about property damage, littering, or sneaking in from the back when no one suspected.  There was a time when people actually respected the privilege and cared for another's property like it was their own.  When people wouldn't think of taking advantage by poaching fish.  But no more.
If you ask someone in the country these days it's still automatic, only in the sense of the negative, instead of the positive.  You don't get 'yeses' now like you once did unless the relationship is special, or the connection is long-cultivated.  In short, it's not easy, and that's a shame.  Because private ponds in my day were the perfect way to teach a kid how to fish.  It's how I learned after my dad took me that first time.  I was hooked, and I eventually understood that getting to Lake Erie was out of the question, because of distance.  Salt Fork Lake, which was closer, was not an option because it was too big, and too busy for someone my age.  It was farm ponds, or nothing.
A short bike ride south of my house would put you in the middle of really good fishing spots – all the bass and bluegills you could catch, and I found out, too, that farmers enjoyed hearing about your success because when they had the time they had grandkids who liked to fish.  Nothing better than a first-hand report.
But I learned one day, when I was sixteen, the best way to screw up a good thing.  A couple of buddies had bugged me for months about taking them fishing with me.  "C'mon, it won't hurt anything,"  they'd say.  "You've been going out there for years now and everything's been alright.  We'd just like to catch some fish."
Foolishly, I relented.  And while I stopped at the house to tell the owner we were going to be there when we arrived, no one was home to tell.  So we went, anyway.  Sadly, they were there when we left, and that was not a good scene.
"Ray,"  the property owner told me sternly, "I've always allowed you to fish because I knew it was just you.  I knew that there would be no problems.  But you broke that trust when you brought other people that I don't know, and without permission.  I don't want you to come back again.  I'm sorry."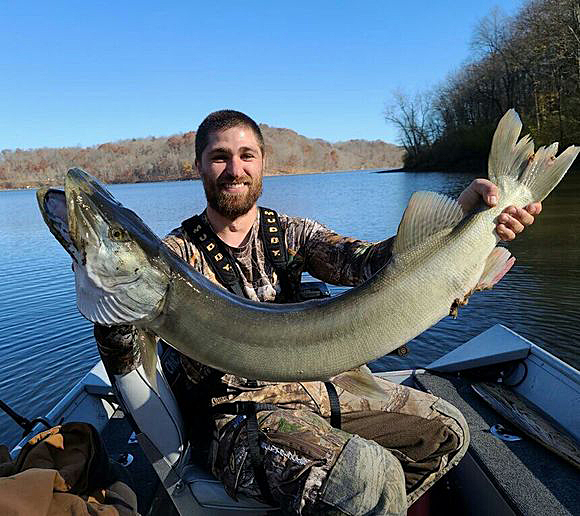 It was crushing, not only because I lost a place to fish, but I had lost a trust – his trust!  And not just for the short term.  As time went on there were more incidences of people bringing people, who brought more people to area farms and ponds.  People who would say, "C'mon.  I know a place….!"  They caught fish and they kept them while they left trash, and they left gates open.  And before long the word out was out in that community.  Don't ask to fish!
But a few people do still ask, and if you go about the right way…and if you respect that right in the manner you should – if you cultivate the relationship the right way.
Only, take it from me.  Don't take it for granted.
If you have such a place, take care of it.  Don't show up with a car full of buddies.  It's just common courtesy.
It's nice to have a place – know a place – where you can go.  Just don't brag about it.
'Til next time.  I've enjoyed it!