Tyler Stephenson and Nick Senzel have more in common than just being teammates on the Dayton Dragons.  In successive years they're the Reds' #1 draft picks, playing under the expectation that they're going to be stars…and soon!
Ed. Note:  Then and now…we enjoy sharing encore posts of articles previously published, including this one of Reds catcher Tyler Stephenson, as he sounded and appeared as a Dayton Dragon back in the summer of 2016.  Since then he's come a long way to become an anchor of the Reds' current success.  Enjoy!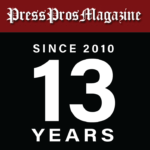 Dayton – Nick Senzel hit a home run Wednesday night in the Dayton Dragons' win over the Great Lakes Loons, the Los Angeles Dodgers' entry in the Class A Midwest League.
Mind you, it wasn't just a routine home run.  The Reds' #1 pick out of the University of Tennessee in the recent June draft launched one to dead center field that cleared the 404 mark forty feet high…and landed on the peak of a party tent to the left and behind the batter's backdrop.  They were still talking about it on Thursday – front office people, ushers, fans, and the Great Lakes Loons.
Watching that home run from the dugout Wednesday was Tyler Stephenson, 19 years old, and the Reds' #1 pick from the 2015 draft, a catcher out of Kennesaw Mountain, Georgia, the physical image of another catcher signed out of Binger, Oklahoma forty years ago that went on to become a hall of famer and by consensus…the best to ever play the position.  His name was Johnny Bench.
Only Stephenson wasn't playing on Wednesday, and hasn't played much of the season.  He's spent most of it on the disabled list, nursing a sprained left wrist.  Frustrating when you want to play, when you're expected to play, and with all the expectation and hype…you need to play to prove that you're worth the pick and all the money that comes with being selected #1.
He hit .268 with a home run and 16 RBIs last year in Billings, Montana, a short-season rookie league for new signees.  He showed plenty of promise, enough to be moved to Dayton this year, the Reds' full-season low-A team.
And through 35 games he'd hit .233 with a pair of home runs…and then the injuries hit, something he never dealt with as a high school player in Georgia.  Baseball was fun then, now it's a job, complete with the nicks and dings that come with any kind of manual labor.  He watched, appreciatively, and with some gained perspective Wednesday, as Senzel, just one month fresh out of college baseball and three weeks a Dayton Dragon, was suddenly making people speculate about how far he could advance in the organization, and how soon.
"It's been fun, except for the injuries,"  said Stephenson Thursday of his own professional experience, an hour before the Dragons' game with Great Lakes.  "I've been fighting the injuries all year, but when I have played I think I've done pretty well.  It's been rough to make the transitions and to be patient with what I've been going through.  It's been different from Billings last year;  the competition's better and the guys are a little older.  You want to play.  Other than that I'm enjoying being here in Dayton."
Barely a year ago he was playing high school baseball, regarded as the nation's best catcher in the June amateur draft.  He hit .415 with 8 homers in his senior year at Kennesaw Mountain.
He received #1 money, of course, and along with that he received the anticipation of someday soon being that image behind home plate that bears comparison to the best Red ever to play the position.  Physically, he already looks the part – 6'4″ and 225 pounds (bigger than Bench), broad shoulders and massive hands, another attribute that makes you think of the hall of famer.  Bench could grip seven baseballs with his bare mitts.  Stephenson admits he's never tried that many, but can easily do five.
"This is a job,"  he laughs, comparing where he's been to the reality of now.  "You've got to be at the park every day and it's nothing like high school where you practice four days a week and you play three games a week.  It's a lot of baseball;  it's a grind.  But it's your job and you deal with that.  I hear the comparisons with Bench, and I'm fine with it.  For how great he is, or was, it's a lot of expectation to live up to."
The two, ironically, have never met…not yet.
"Nope,"  says Stephenson.  "Hopefully I'll meet him someday and get to sit down and talk with him.  But for now I just deal with the expectations that happens when you play the same position.  I worked all through high school to put myself in this position.  The expectations and pressure is just part of it.  I'm sure Nick feels that and whoever happens to be the #1 in the 2017 draft will feel it, too.  When you're the #1 everyone expects you to come in and put up a lot of numbers.  But it's not like the NFL or the NBA, where guys come in and immediately have success.  A few guys do, like Brandon Finnegan did in Kansas City.  He pitched in the College World Series and a couple of months later he was pitching in the big leagues and the World Series.  But not many do that."
Teammates for less than a month in Dayton, Stephenson and Senzel have something rare in common, and Stephenson admits to sharing his own experience (a full one year of it) with this year's #1, the second overall player taken in the draft.  Through 22 games in Dayton Senzel is hitting .333 with three home runs and 15 RBIs.  Overall, counting 33 at bats in Billings after signing, the Dragons' third baseman is hitting .279 as a professional.
"We've talked about it a lot,"  admits Stephenson.  "We talk about the expectations.  You have fans wanting your autograph, and you hear all kinds of negative stuff if you have a bad game.  That's just how the game is when you play at this level, but Nick's handled it really well.  I remember being in his shoes when I was at Billings last year.  You learn to live with it and handle the adversity because it's gonna' come."
Stephenson admits that life as a professional still feels awkward at times.  It's strange, and exciting, to be asked for an autograph.  Unbelievable to actually see your likeness on a real baseball card.
"It's pretty cool to have your own baseball card," he smiles at that small concession of status.  If only he could play, though, another concession to being a professional.  Injuries are a way of life when baseball is your job.
"I really don't have a timetable for being back,"  he says, nursing the sprained wrist that he got from swinging a bat.  After spending much of the first half of the season on the disabled list, he recently came back only to aggravate the wrist again.  Taking no chances, the organization has shut him down.
"They've been great about it,"  he says of the Reds over his down time.  "I talk with (Walt) Jocketty a lot and everyone in the organization has been patient with me.  They understand that's it's part of the process."
They can afford to be patient.  He's only 19 and barely shaves.
In  the meantime Stephenson watches as Nick Senzel surges, and lives through the same right of passage.  Baseball is good now.  The new #1 is making contact and making HARD contact.  He's making people talk.  They were still pointing at the top of the tent he hit on Wednesday night.
He waits.  Tyler Stephenson's day will come.  It has to, the advantage of being a #1 pick with plenty of time to grow up in the game.  And when you're 6'4″ and 225 pounds, with hands the size of shovels, you learn to let the game came to you.  That's how Johnny did it.  He hit .248 his first year as a professional and he turned out fine.  It's probably what they'll talk about…someday.
If (and they will), and when, they meet.