The 4th of July is in the rear view mirror, and the questions center around how good the Reds really are…already people are gauging up Marion Local football…and what's the best thing you can think of as a fan experience between now and when school starts?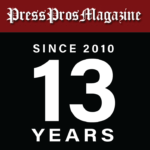 OK, I have not been particularly positive about Reds baseball over the past decade.  I admit it, and without guilt despite growing up a huge Reds fan during the era of Frank Robinson, and later the Big Red Machine.
It was easy then.  They won, or they were at least competitive…and the front office (despite trading Robinson for Milt Pappas in 1966) didn't give you the impression that it knew more about the price of bananas than it did about how to run a major league franchise.  Back in the day Bill DeWitt never told the fans publicly (paraphrasing)…so, if you don't like us we'll just go somewhere else!
Honestly, who among you out there hasn't gotten the impression over the years that bananas were 19 cents a pound, and turning black or not, the Castellinis (Reds ownership) expected you to buy them, anyway?
But…William McKinley, a 'lifer', called me from Lucasville last week and asked, "what do you think of the Reds now?"
Admittedly, I haven't watched a Reds game on TV, start to finish, for years.  I don't like the revolving door feeling, and I don't believe they've been fair to the fans of Cincinnati by continually reminding then that they're a small market, saying, as Phil Castellini did, "If you wanna look at what would you have this team do to have it be more profitable, make more money, compete more in the current economic system that this game exists, it would be to pick it up and move it somewhere else. And, so, be careful what you ask for. I think we're doing the best we can do with the resources that we have."
But the group they have now is interesting and athletic to watch.  As bad as I thought trading Sonny Gray was at the time, Spencer Steer is looking more like a Chris Sabo every day.  They've never had anyone in Cincinnati that even looks like Elly De La Cruz.  And a lot of people believed when they drafted Matt McLain that he would turn out like he has, just not this soon.  Friedl, India, Fraley are all rank-and-file big league talents in today's world, and Tyler Stephenson, whom I once interviewed in Dayton after the Reds selected him #1 in the draft, is the epitome of a consummate company man behind home plate.
But, their pitching is anything but a sure thing.  Thankfully, with Greene, Lodolo, and Ashcraft 'iffy' for the second half of the season, a guy you never heard of – Andrew Abbott – has stepped in and pitched like Clayton Kershaw.  The rest of the starters kinda' make you hold your breath, regardless of how much TV announcer John Sadek calls it 'magical'.  And Alexis Diaz has proven to be a dependable closer out of the bullpen…if they don't wear out the bullpen in the month of July, after the All-Star game.
They get this break.  The rest of the National League Central isn't very good.  And if they can keep it together long enough to get some pitching help it will come down to the Reds and Milwaukee, probably, while Pittsburgh and the Cubs make it interesting from time to time.  And they have to get some pitching help if they're still in contention in August!  Or Phil, it may be the fans that go someplace else!
And yes, I have watched the Reds recently, and smile at the late-inning comebacks while remembering when baseball was relevant – Rose, Bench, Perez, Morgan, Geronimo, Gullett, Billingham, Borbon…and the wire-to-wire Reds of 1990, 33 years ago!
How much fun that was, and how you couldn't wait until 7:30  at night to turn them on and watch them win.
It's only seven weeks and a couple of days until the start of high school football, and one day after the 4th of July a reader from Athens County (Glouster) has written to ask, "Will Marion Local be a sure thing again in Division VII?"  And yes, Marion Local, by the skin of an eye tooth is back in Division VII this year, seeking to add to their record 13 state football titles.
But a sure thing?  C'mon, man…it's only one day after the holiday, and if you asked that question to Tim Goodwin you might get the same answer I'm about to give you.
I don't know!
But you know!  They'll be athletic again, and they'll adjust to make the most of a strong running game headed by Kyle Otte and Drew Lause – tough as nails and they can both fly.  Someplace between now and opening night they'll put together a defense that by Week 3 will be hard for anyone to score on.  And while they lost their quarterback to graduation, they'll find a suitable replacement to hand off for the first three weeks…and by Week 4 they'll have a pass game worked out.  Then, they hone things until the playoffs get here, and hope to stay healthy.
And by the way…Marion Local is going to be contested in 2023 by a Minster team that will throw it 40 times a game behind junior Brogan Stephey and a half dozen receivers who can run and catch it.
I would expect Anna to take another step this year, along with a rebuilding New Bremen, Coldwater, and Versailles.  And if St. Henry finds the right quarterback and gets their run game going…yeah, it'll be interesting.
Anything but a sure thing!
Over the fourth I saw a Facebook post about "might as well get out of town until the fair and football starts.  Not much else to do."
I, along Minster's Doug Davidson, and Coldwater's Rick Hartings beg to differ.
Whether you bowl, or whether you're a bowling fan or not, there are two Professional Bowlers Association events taking place in August, in Minster and Coldwater,  featuring the real live personalities you see on television, and for fan experience there's no professional sport in the world that's easier to enjoy and appreciate.
Community Lanes, in Minster, will host the 3rd Annual Kremer Roofing Classic August 8 through the 10th.
And Pla-mor Lanes, in Coldwater, will host the 15th Annual Bowlerstore.com Classic, presented by Moxy's Xtra Pair, August 11 through the 13th.
What's really neat about both events is that the world's best, as seen on the PBA tour, show up to compete, and for the fan's sake…they couldn't be nicer.  While I don't have the official roster of bowlers at this time guys like Jason Belmonte, E.J. Tackett, Kyle Troup, and Anthony Simonson show up to bowl…enriched by the appearance of Versailles' own Michael Davidson and Springfield's Chris Via, winner of the 2021 US Open Tournament.
The tournaments are locally hosted, locally sponsored, and Hartings and the Davidson family do a bang-up job of welcoming new fans to the sport of bowling…BIG TIME BOWLING!  For more information give Pla-Mor a call at (419) 678-3113…or Community Lanes at (419) 628-2117.    And how about this…admission is FREE!
Final item…as a sign that the Apocalypse, yes, might be upon us we received an email from a young Reds fan this week who sadly asked: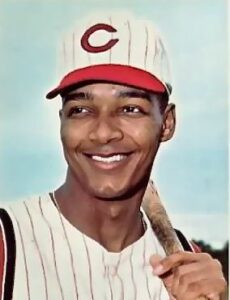 "Who is Vada Pinson?  I never heard of him and I've been watching the Reds all my life."
Two things!
One, Pinson was one of the best players in the National League for more than a decade, and probably the best Reds centerfielder of all time.  Lot of people believe he belongs in the hall of fame!
And two…you weren't born before 1970, because Pinson was traded by the Reds in 1968, to St. Louis, for Bobby Tolan and Wayne Granger.