Our recent profiles on coach Bill Mosiello, players Henry Kaczmar and Matt Graveline, and the finish to the 2023 season raised some eyebrows, along with questions regarding…what's next?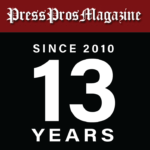 It's the fourth of July weekend, and to our surprise following two recent profiles on Ohio State baseball, there are least some Buckeye followers out there still interested enough to read, write, and hold someone's feet to the fire about this spring's 31-25 record…the 9-game win streak to conclude the year…and what comes next.
And on the topic of Ohio State baseball I think it's proper to clear the air right from the top.  This is for the believers, and those who write and say they'd like to believe.  They call themselves 'followers', and that word needs to be addressed, proportionately.  Because for every letter or comment received about baseball, there's probably ten others who would rather read about "football".   I'll address that in a moment.
But first, to your comments and questions.
" I expected more than 31-25 from all the noise made when Mosiello was hired.  As it turned out they got swept by Penn State, and the Big Ten was average, at best."
"Tired of reading about excuses and Covid.  Horrible decisions by the Big Ten tells me that baseball is not a priority." 
"Too much negativity.  If the glass is half empty it's also half full.  There has to be something better to say besides "we've got great kids." 
"If you don't expect much it's not the end of the world when that's what you get."
"What has to change?"
Real statements about real issues, and glass half full, as you say?  Some of you are paying attention.
To that end I'll share this.  To the comment about lack of expectation, that pretty much speaks for fan reaction to Big Ten baseball as a whole.  It's cold, the sport is not marketed much, and the overall sense that when they're not getting a return on investment, financially, why do more?
Well this much, for sure.  There has to be 'high' expectation if things are to get better.  And if you question that, consider the state of football (yes, football) during the post-Depression era and World War II.  They built the Horseshoe in 1922 and for several years struggled to draw 40,000 people, except for when they played Michigan.
"People were more concerned about their next meal, and not football,"  a Columbus relative and businessman who lived through that period once told me.  "It wasn't a problem to get a ticket."
That changed in 1940-'43 when Paul Brown came from Massillon High School to coach, and brought the same Paul Brown magic with coaching and marketing that would later serve him so well in the National Football League.  And at flagging periods along the way since Paul Brown, Woody Hayes, Jim Tressel, and Urban Meyer all did their part to raise and maintain the expectations that have made football 'expectation' what it is today.
Right now lack of expectation exists league-wide with Big Ten baseball.  Baseball is a stepchild to the revenue sports, and with few exceptions it's allowed to be that way.  Without question, the weather is awful, and it's going to be awful until the NCAA votes to move the season back to play from mid-April through mid-July, thereby attracting more people who won't come now for the fear of frostbite in March.
And if you want a stark comparison, check out the attendance figures in the SEC and the PAC 12 where the weather is warm, people show up, and the sport goes a long way towards paying its own bills.
And yes, the Big Ten's reaction to Covid in 2020 was horrible, denying teams to play out-of-conference, denying teams additional development opportunities, and taking the cautious approach…while the SEC was flying high, wide, and wonderfully.
Too much negativity?  Some of you have brought attention to the comments of Bill Mosiello recently, over his statement of "we did the best we could with what we had."  Well, there's some truth to that if you consider the numbers, and the numbers don't lie.  It's harsh to read and digest when the bullpen pitches for the first half of the season at an earned run average above 9, but it's got to be better.
The top six Big Ten teams this spring all hit for an average of .294 or better.  Ohio State hit at .271.
Defensively, the Buckeyes finished ninth in the league in fielding, committing 57 errors in 56 games.  The top three teams averaged about 40.  But 'glass half full', the Buckeyes committed 84 errors in 2022, and finished dead last in fielding.
Offensively, they were tenth in hitting, a decline of 12 points over 2022, but more than doubled their stolen bases from '22 (85 in 104 attempts).  So they played a more aggressive style of baseball, as Mosiello promised.
Pitching-wise, yes it was hard to digest for that first six weeks.  But over the last six weeks you need to consider the improvement – enough to see the Buckeyes actually finish sixth in the conference with a 5.63 earned run average – as well as the emergence of starters Isaiah Coupet, Gavin Bruni, and Noah Jenkins during that same period.  There's a lot of work to be done, as the Buckeyes were 11 out of 13 teams in walks allowed (285).
As to the expectations…that has to change.  But it has to change out there in the culture of Ohio State followers before it's going to change at Bill Davis.  It's a pretty good bet that if football wasn't expected to challenge for the national championship every year it wouldn't be what it is.  There's absolutely no expectation at Northwestern, by comparison, and there's no comparison with the results, either.
But we move on.  Always, we move on.
Kaczmar and Graveline are taking the next developmental steps in the New England Collegiate Baseball League, as we wrote about earlier in the week.
Pitcher Landon Beidelshies, an important component going forward, is doing well in the Cape Cod League, pitching for the Yarmouth-Dennis Red Sox (13 Ks in his first 9 innings).  Josh Timmerman is with the Brewster Whitecaps.
And to one writer's question about keeping the best Ohio talent in-state with their recruiting, the Buckeyes have catcher Mason Eckelman (Walsh Jesuit) and first baseman Clay Burdette (Moeller) coming this fall, part of what's expected to be nearly a 50% turnover of the roster by opening weekend next February.  You have to get better!
What's next?
They've got to pitch.  You cannot walk 285 hitters and expect to compete with the best of the best, even in the Big Ten.  Their walk-to-strikeout ratio of two strikeouts for every walk amounts to too many free bases!
Better supporting talent?  Sure, and to a degree that's cyclical.  Every team goes through it, the continual challenge.  As Mosiello said recently, "You recruit, recruit, recruit…rest, then recruit some more."  And then you hope that talent develops as quickly as Kaczmar and Graveline.
Develop?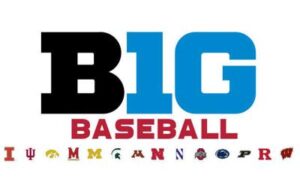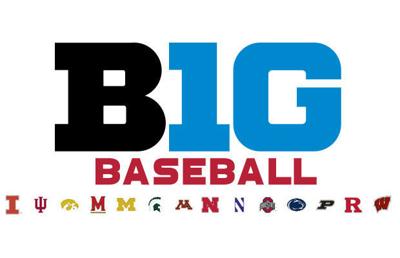 There are players returning who proved they belonged in 2023.  Tyler Pettorini hit .315 in 150 at bats.  Trey Lipsey finished strong after missing two months with an injury (.252, 3 HRs, and 28 RBIs).  Mitchell Okuley will return for his remaining year of eligibility in '24, hoping to hit like he did in the season's last month.  Coupet and Kade Kern are draft eligible, and may not return.  But Gavin Bruni proved that he's capable of being the Friday anchor in the pitching rotation.  Jaylen Jones showed well in relief.  And Beidelschies got an unusually tough indoctrination as the closer.  Inconsistent early, he improved dramatically over the last four weeks.
You may not like the current personality of things, but who can you name that has more, for so many would-be prospects, than Ohio State?
'Til fall baseball, and football, I hope this answers your questions.