Six weeks removed from the end of the college season, All-Big Ten freshmen Henry Kaczmar and Matt Graveline are in New England working on how to get better, and in time to come back to campus in September…to lead new faces on the roster towards making the 2024 Buckeyes better – much, much better.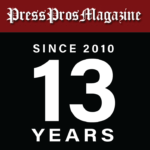 No one could have mistaken what they saw this week in the College Baseball World Series.
That being, the champion LSU Tigers and the runners-up Florida Gators left little doubt about the 'standard' in Division I baseball.
The talent displayed during a 24-4 Florida win over LSU in Game 2…and an 18-4 win by LSU over Florida in the rubber game to take the title…was almost incalculable.
Power…average…defense…pitching…bullpen…competitive confidence, via osmosis!  They had it all, and they had it in quantity.
That said, it had to have made an impression on Bill Mosiello, on the returning members of the 2023 Buckeyes' roster, and a slew of new faces that will show up on campus in a matter of weeks for fall practice.  Some 43 players are expected through recruiting and the portal, vying to make a winning debut…or a positive impression while seeking a fresh start.
And up East, playing in the New England Collegiate Baseball League, Buckeye freshmen Henry Kaczmar and Matt Graveline are taking the next steps towards building on their own impressive debut this past season.
Kaczmar, the starting shortstop from day one, hit .297 in 208 at bats, with 7 home runs and 46 runs batted in.
Graveline, splitting time between catching and the outfield, hit .287 in 195 at bats, with 4 home runs and 35 runs batted in.
Both made the Big Ten All Freshman team, and both distinguished themselves by displaying early confidence in their ability to contribute at college baseball's highest level.
"If I'm being honest, I wasn't surprised at how quickly I adapted [from high school] to Big Ten baseball,"  said Kaczmar this week.  "Every time I go out I tell myself to play the same game, no matter what level.  My dad has always told me that 90 mph is 90 mph, regardless of who throws it.  I try to play my game, and play the game the way it's supposed to be played."
Kaczmar is currently playing for the North Shore Navigators, in Lynn, Massachusetts, where after a slow start he's hitting .255 after 17 games.
Graveline is playing for the Ocean State Waves, in Rhode Island, where like Kaczmar, he's been slow to ignite, hitting .205 after 14 games.  But the sophomore-to-be from Centerville, Ohio is confident, feeling good about his play, and eager to get back into the familiar rhythm of playing like he did at Bill Davis Stadium this spring – like he did against Gonzaga in Week 2, in Phoenix, where his first collegiate home run was a 'grand slam' home run!
"I think that home run had a lot to do with my season,"  he says.  "It was my first grand slam in college, it was a big moment for me, and a momentum shift, offensively.  I was still trying to feel out [college] baseball and that allowed me to get confident.  I was surprised that it came for me as quickly as it did, because everything takes time.  The first time I pinch-ran against UCONN everything seemed like it was going really fast.  But after I began catching it just felt normal.  And from that moment on I was comfortable.  I was fine."
The value of playing in a different environment against unfamiliar competition is obvious.  As Kaczmar says, you just train yourself to go out and play the game.  90 miles per hour is 90 miles per hour, regardless.  You play the game, not the competition.
"And the competition here is good,"  he adds.  "I haven't hit against any Big Ten pitchers, but I've played against some familiar players from the Big Ten."
Including Graveline.
"Yeah, we've played them (Ocean State) a couple of times and I think we'll play them a couple more times before the end of the season,"  he says.
But both confess eagerness to get back home in the fall – back to Bill Davis – and back to the kind of build on confidence that led to a 9-game win streak to finish the year, including a 3-game sweep of Michigan on the final weekend.
"Yeah, I think next year is an opportunity for Matt, Lipsey, myself, and some other guys coming back to set a good standard for the freshmen coming in,"  says Kaczmar.  "Having a year under our belt with the new coach will be our advantage.  We'll be a good example of how they're going to be coached, having gone through it.  And we're going to have more good freshman talent coming in, with Mason Eckelman, Clay Burdette, and some others.  Mason I know personally from Walsh Jesuit, and I know about some of the others.  We're looking forward to getting them on campus and welcoming them to the team."
With Eckelman a candidate to catch (1st team All-State), it could free Graveline to use his athleticism in the outfield or at a corner infield position.  But as it stands now, he's one of the Big Ten's best arms from behind home plate.
"I'm with Henry.  I'm ready to get back, get with the guys, meet all the new ones, and build on last year,"  says Graveline.  "We didn't have a successful season because we didn't make the tournament.  But we had a winning season and you can take some positives away from that.  To me, those last nine games meant a lot – a good way for our seniors to go out – and momentum for the rest of us to come back next season.  We need for the new guys to take something from that, too, and join right in.  So yeah, I'm anxious to get back and get started, 100%."
If you watched the World Series you saw a lot of Kaczmars and Gravelines in Florida and LSU uniforms – obvious talent that developed between their freshman and junior season.  Golden Spikes Award winner Dylan Crews is just a junior, projected to be the #1 choice in next month's MLB draft.  In fact, it's projected that Florida and LSU could have as many a ten players, total, go in that draft.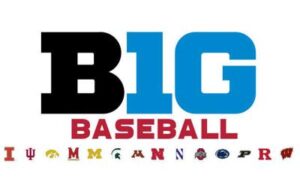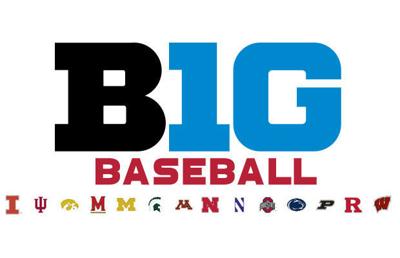 Which points again to Bill Mosiello's obsession with recruiting, looking for the next Crews or Paul Skenes, the #1 pitcher in the draft, and Crews' teammate at LSU.
FYI…Crews hit .362 with 18 home runs as a freshman, so Kaczmar and Graveline know they've got to be better if they want to be in that conversation.  They have to be the standard.
Everything…has to be better.