Before you another high school sports season evolves, some words of advice from one of the area's most trusted orthopedics on steps you can take to play injury-free…and play longer as an adult.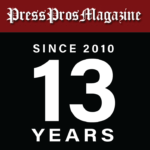 When I was a high school athlete it was unheard of – taking a half hour to stretch before you ever touched a ball or a bat.
Football was different, simply because of the aches and pains from Friday's game or yesterday's practice made it necessary to start slow and work your way back to speed.
Basketball?  I don't personally remember doing anything before actual practice beside hoisting up a few shots and chasing down rebounds.
But today…we're talking about the act of stretching as if it's part of the rules of engagement – page one, paragraph one, article #1!
Now the act of stretching, and the fact of flexibility, is as much a part of athletic competition as the forward pass or the three-point shot.  Everyone does it, no one questions, and the practical impact of taking thirty minutes to 'prepare' your body to move, bend, absorb, and compete is little more than another vestige of applied physiology – focused on an ounce of prevention, before you need a pound of cure.
"There's no question about it that stretching is as important to athletic performance as strength conditioning,"  a member of the Ohio State basketball staff shared with me prior to a game with Wisconsin last winter.
And when he talks about stretching it isn't just lip service.  If you get there early enough to watch you'll see AT LEAST a half hour dedicated to muscles and joints, tendons and hamstrings, all for the sake of injury prevention.  Dr. Matt Heckler, of the Orthopedic Associates of Southwest Ohio shared his own perspective recently as a reminder to area high schoolers to get in the habit now – early – before competition starts in just a few short weeks.
"Flexibility is critical for two separate groups of people,"  said Heckler from his office at Sidney's Wilson Hospital, last week.
"The first is the young athlete, who's preparing for their season in the weight room – bench, squats, lunges, and leg press.  But the question is…how much time are they dedicating to their flexibility?  Because, it's one of the best things you can do in regards to injury prevention.  And early in the season…how often do you see kids pulling hamstrings or tweaking something because they're not properly warm and stretched out.  And remember that hydration is an important part of that, too.  When you get hot early in the season, without proper preparation, it's easy to become dehydrated.
"Stretching is very important to particular athletes,"  adds Heckler.   "Especially those with an overhand throwing motion, or in volleyball, where the shoulder goes through physiological adaptation.  It's not uncommon to see young athletes lose internal rotation through repeated motion, and if you don't spend time in pre-season to stretch and maintain flexibility you can absolutely expose, or predispose, yourself to injury.  And it's important to remember that in today's world the competitive season never really ends for high school athletes, so this is an exercise, or habit, that's important to become part of your daily routine.  Collegiate athletes don't play as many sports, so there's down time for a period of rest and recovery after their season.  High school athletes go from football to basketball to spring sports and don't have a period of recovery, and that makes it harder for young athletes to remain injury-free because they're still developing, they're still growing, but have no time for rest and recovery in between activities.
"And don't forget…it's not just stretching for five minutes before the game.  Rather, you need to maintain flexibility as a continual practice.  If you want to improve your bench press, or squats, that's done over a period of time.  The same is true with flexibility.  You build it.  If you want to have your hamstrings or shoulder feel looser it doesn't just happen in five or ten minutes a month before the season starts.  It's a process that occurs continuously."
The second group of people?
"The second group that's even more important is the adult weekend warrior athlete.  When we're young we know we're flexible and things come easier.  But when you age, the 47-year-old doesn't have that kind of flexibility anymore.  They go out and play a pickup game of basketball and tear an achilles tendon, or a quad muscle, or patellar tendon….because there is no proper preparation or warmup.  Guys pick up a golf club in the spring, swing it around a couple of times and go out to play.  That's not sufficient, but we do it anyway and more often than not we pay the price – soreness, swelling, and injury.  You have to remember…the older we get the more critical it becomes to stay flexible because joints get tighter and more susceptible to injury."
As always, Heckler reminds that proper nutrition and hydration is no different than the gas and oil necessary to operate an engine.  And the older you get it's even more important.
"When you migrate from organized sports to recreational sports as an adult you become more susceptible than you were in high school,"  he says.
You hurt more.
Take that first step when you get out of bed in the morning and you'll remember.  Flexibility and comfort is a continual process.