If you've kept track up to now, Bill Mosiello is not one to mince words about his responsibilities, and what comes next.  Since the nine-game win streak to finish the season (and a sweep of Michigan) he hasn't even taken time to appreciate it.  There's so much work yet to be done.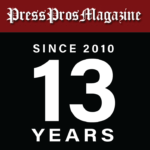 When I tracked him down Wednesday afternoon Bill Mosiello was in North Carolina, doing what seems to be second nature to him…recruiting.
"It just goes on and on and on,"  he said by phone from one of an endless number of summer baseball events.
And this much is evident.  He's so committed on the here and now – the future – that he doesn't take much time to reflect upon the past, and in this case the nine-game win streak to finish out the 2023 season, a 31-25 record, and a .553% winning percentage that looked highly improbable after a discouraging early swoon in conference play.
"I really don't spend any time reflecting," he said, predictably, if you know him.  "I just want to make sure that last year never happens again.  To be honest, last year is not one I'll try to remember.  I know I've got to do a better job of coaching, I've got to teach better, we've got to recruit better players, and the thing I regret is we couldn't win more.  We had some amazing kids, and a great group of seniors, which I raved about from day one.  They'll never leave my mind because they gave us total buy-in, and they did as much as they could."
In a word…predictable…his words, if you've grown to know the personality and attitude of soon-to-be second-year coach.  No one is a harsher critic, and no one is harder upon himself.  His standard is so high that even he admits that there were times in 2023 when "my arrogance got in the way" of his expectations.
Standards?
If you care about being one of those final eight competing this week in Omaha at the College World Series, he's obsesses over what it takes to get there.  That's a good thing.
If you're one willing to compromise, that they did the best they could in 2023 – or if the stark reality that not everyone was meant to be part of the process (as he calls it) is a little disconcerting – such is baseball at the level that Mosiello and staff aspire to be.  They turned over nearly half the roster in the week following the season as a part of the quest to become, eventually, one of those teams competing this week in Omaha.
"I don't even have a word for it.  That's how tough it was,"  said Mosiello, on the finality of trimming.  "It wouldn't have been so tough if they all weren't good kids.  But they were.  They did the work, bought in, and did the best they possibly could.  That made it tougher.  The stress of it was a nightmare!"
But the reality of the 2023 season was tough, too, compromising the best-laid plans of a coach who took the reins last June committed to making a difference, and that immediately.  The numbers, themselves, tell the story.
The Buckeyes, even with a nine-game win streak at the end, finished just 9-15 in conference play…good enough for 11th place, ahead of Penn State and Northwestern.
They hit .271 as a team, on par with 2022, but far beneath the leaders in the Big Ten…good enough for 10th place.
From a point in mid-April where it looked like the pitching was reeling off the track, there was a stark turnaround over the final five weeks.  The Buckeyes finished with a team earned run average of 5.63, good enough for sixth in the Big Ten.
The overall defensive play improved from 2022, the Buckeyes fielding at a .971 clip, an improvement of nearly 20 points – 27 errors fewer than in 2022.  They turned twice as many double plays – 42 – over that of '22.
They benefited enormously from the emergence of young talent – two of the conference's top freshmen – shortstop Henry Kaczmar (.293, 7 HRs, 46 RBIs) and catcher/outfielder Matt Graveline (.287, 4 HRs, and 35 RBIs). And sophomore starting pitcher Gavin Bruni emerged to exhibit the potential that made him the state's top recruit as a freshman (5-3, 4.87 ERA, and 73 strikeouts in 57 innings).  Freshman reliever Landon Beidelschies steadily improved as the season wore on, showing closer potential as early as next year (45 strikeouts in 30 innings).
More?
Sophomore infielder/DH Tyler Pettorini broke out to hit .315 with 4 homers and 28 RBIs in 149 at bats.
Senior Nick Erwin made a case for comeback player of the year, hitting .290 and setting a defensive standard at third base.
Transfer catcher Cole Andrews hit .269 with 8 homers and 41 RBIs.
And fellow senior Marcus Ernst battled injuries to finish with a .275 mark, 7 homers and 33 RBIs.
But injuries plagued – Trey Lipsey missing the first month of the season with a groin pull, and Kade Kern out for extended stretches with a knee strain and a hand injury.
Want to play 'woulda', 'coulda', 'shoulda'….?  Lipsey and Kern and their contribution were missed significantly.  And starting pitcher Isaiah Coupet missed eight starts during the heart of the Big Ten schedule due to a hamstring injury.
Good as it was – as good as it could have been – it wasn't enough, sending Mosiello and his staff across the country from the week following the Michigan series to the present…recruiting, looking for difference makers the likes of which make up the roster at LSU and Florida – those teams in Omaha.
So…what's next?
"It's a little bit of everything,"  says 'M0'.  "But it's recruit, recruit, recruit.  Then you rest for a minute and start recruiting again.
"We've got kids playing in the Cape Cod League and I'll go check on their progress.  Graveline and Kaczmar are playing up in New England so I'll get to see them while I'm there.  And we have some other kids in other places…it's just full throttle going forward.  All three of us (Andrew See and Sean Allen) will be in different parts of the country."
And of course…fall baseball convenes in a matter of weeks as the honeymoon is officially over and the reality of that next steps sets in.  Roughly 43 are expected to show up for fall practice.  So…what are the priorities on day one?  The message?
"I didn't give myself a honeymoon,"  adds Mo.  "And there's no one thing that's more important.  Everything is important, so I'll approach it like I always do.
"We'll focus on the process and the appreciation I got from last year about how hard it is to win.  That's the biggest thing I learned.  Winning just doesn't happen, and it isn't a matter of what kind of vision I have. The players have to go out and execute, and win.
"But I've got to do a better job, too.  I've got to improve in a lot of different ways.  My staff was tremendous.  They did as much as they possibly could with what we had.  But it's up to me to do a better job in all categories."
As he talked you could hear bats pinging in the background.  Mosiello had traveled all day, fought the airlines, and arrived in time to hopefully see one more talent that could make the difference he's hoping to see going forward.  Coaches don't win games, players do.  You just don't want to lose games by cheating the process.  And no one can ever accuse Bill Mosiello of that.
Not even a honeymoon!