Day three of the Craig Stammen Classic was stunning for the fact of heretofore 'unheard ofs' who showed remarkable talent, athleticism and instinct to play baseball…while having just begun to play.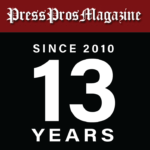 Versailles, OH – No one really knows where the term 'it factor' came from, and in fact, nobody really knows what it means.
"It just means you can play…that you have instincts,"  Marshall University head coach Greg Beals once told me.  "I think it's probably the starting point, and beyond that you just become a better player, quicker."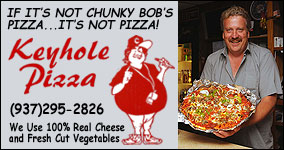 Former football coach Lou Holtz added this:  "If you have the 'it' factor it means that you're going to save me a lot of time – things I don't have to teach.  And if you've got it, I don't have to spend the next three years looking for someone better."
Former Reds manager Jack McKeon once said:  "Roy Hobbs had 'it'.  He had the game, the looks, and the girl.  They called him the 'NATURAL'.  Of course, how many people have Robert Redford batting fourth?"
That was Hollywood, of course.  But this much we know.  Saturday's action at the Craig Stammen Classic was littered with the 'it' factor, whatever it is;  and a pretty good sign of things to come in the short term for area baseball.
"The thing about the 'it' factor is whether it becomes the 'that' factor – that player you notice," a major league farm director once told me.  "There's a lot of work between 'it' and 'that' to become the player that people want to sign."
They were in evidence on Saturday, from 11-year-olds through 14-year-olds, displaying one or more of the five tools in baseball – the ability to run, catch, throw, hit, and hit with some power, even at that age.
But no one made a bigger impact in person than the 11u team (going into the seventh grade) from Greenville, coached by former Greenville and Arcanum High School football coach T.J. Powers.
Graham Holzapfel, a diminutive outfielder not bigger than a postage stamp, twice ran down line drives in the outfield to make a difficult catch look remarkably easy…at 11 years old.
Another lanky outfielder named Oakley Combs crushed a ball 250 feet in the bottom of the sixth to drive in the winning run from first base, breaking an 11-11 tie with Fort Loramie.
An inning earlier, teammate Blake Lane crushed another about the same distance, over the heads of the Loramie outfield, to drive in the tying run.
But the player who stood tallest was catcher Ryker Marshall (pictured top of the page), who moved, caught, threw, and handled the catching position like a player with far more experience than a seventh grader.  Trailing Fort Loramie 9-3 in the fourth inning, Ryker made an improbable tag play at the plate on a Loramie runner after leaping to retrieve a high, off-line throw from the outfield.  Aided by the fact that Loramie's Weston Glass tried to score without sliding, Marshall was able to catch the ball and in one motion swipe-tag Glass as he tried to score behind him – a play you just don't see from a seventh grader. It just came NATURALLY!
"If there is such a thing at his age, he's the deal,"  said Powers, afterward.  "He can play anywhere on the field.  He runs, throws, hits, and you saw his instinct to make a play like that…as a catcher today."
But there were more on Saturday, and many more this weekend.
Marion Local's Vince Hess, who will one day show his athleticism as a wide receiver in football at Marion, no doubt, gave a glimpse of things to come with an outstanding running, back-hand catch in the outfield…and had a triple and a single in the Flyers' Saturday afternoon game with Coldwater.  He made it look easy!
Under the heading of twice as nice, that same Marion team featured the rare twin brother battery – pitcher Wes Wolters, and brother Cam.  We didn't bother to ask which was the oldest, but Cam wears #39 and Wes wears #40.  Maybe…or maybe not.
And no one has more good history at this event than Coldwater baseball, but on this day it was Marion who strung together five consecutive singles against the Cavs' 11u's in the third inning to show that there's more than just future football to anticipate at Marion.  District finalists this year in baseball, the Flyers are showing well for the future in something besides track and field in the spring.
Fort Loramie has always had good baseball, and there's a reason why.  Reid Simon pitched, played defense, and ran the bases aggressively Saturday, while a lanky teammate named Tanner Eilerman (there's always an Eilerman at Loramie) showed a natural ability to play wherever asked…another Roy Hobbs, perhaps?
The younger brother of recently graduated Loramie wide receiver Logan Eilerman, someone watching from the crowd said, "He (Tanner) might be the best athlete in the family."
And a shout out to the most enthusiastic 11u player of the day, Marion Local's Troy Thobe, who displayed another unique ability.  He's the master of every encouraging dugout baseball phrase you can think of.  And while playing a sound third base, he's obviously infected with whatever 'it' it takes to makes baseball your life's passion.
Craig Stammen would be have been proud.  The enthusiasm for the weekend's competitive conclusion was at an all-time high level.
"We don't want to play later today,"  said Marion's Thobe (meaning to stay out of the loser's bracket in the double elimination format).  "We want to play tomorrow (in the winner's bracket)."
That much is always a given at this event.  What's not a given was all that talent – 'it' about to become 'that' in a couple of years.  Players who are going to receive attention from the next level for something besides football and basketball.
Something in spring to be excited about besides prom.
More teams playing in Akron.
And more 'naturals' to write about.