If it's Father's Day weekend it's time for the annual rite of baseball in Versailles.   Now in its second decade, the Craig Stammen Youth Classic has become as big a factor as the state tournament.  It's the seed that's producing a yearly crop of high school baseball players like those that played in Akron last week.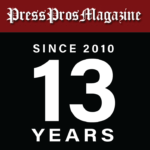 In a spirited session of talk about youth baseball in Akron last week, the topic turned to the hard-to-miss reality that there are parts of Ohio where there's simply more kids playing baseball than others.
That there's parts of Ohio where there's a greater proportion of competitive teams vying for the Final Four in Akron each year – always have been!
This year alone from the Miami Valley…St. Henry, Russia, and Chaminade-Julienne…made up three of the 16 teams in the field of the 95th annual OHSAA state tournament.  Historically, there are nearly two dozen OHSAA titles from Auglaize, Mercer, Shelby, and Darke counties.
"Kids have to play early, and keep playing baseball,"  says Grove City's Ryan Alexander.  "You've got to plant the seed, and that's what we do in Grove City.  But no one seems to do it better than those schools over there (Shelby, Auglaize, and Mercer County)?"
And what a metaphor to the work and contribution of 13-year major league veteran Craig Stammen, who lent his name to the Versailles amateur baseball 'Classic' years ago…because he was a product of Versailles baseball.
And, Stammen's family has for decades operated a farm supply and implement company in nearby North Star…North Star Implement.  He and dad Jeff know something about seeds and planting.
"Well, I just remember my own experience of growing up in Little League, then high school, then college baseball at Dayton, and I've been blessed to play at the highest level of baseball,"  said Stammen by phone this week.  "It was always fun to just play and compete."
If you're wondering, after thirteen big league seasons, Stammen is currently inactive while he rehabs a shoulder injury that's shelved him since spring training, and one that's threatened to shut him down for good after seven seasons with the Washington Nationals and the last six with the San Diego Padres.
"In April it hurt so bad to throw that I considered giving it up,"  he said.  "Then about a month ago I decided to just throw and see what happened.  To my surprise, the shoulder felt better, so I'm throwing a little better every day, and now I'm encouraged."
But this weekend his mind will be at home, knowing that 50 area teams from ages 8 to 14 will be showing up at a variety of diamonds in the Versailles area to just play and compete – the seeds that Stammen believes will grow into a life-long relationship with baseball.
"What's fun about this age is playing with your buddies against kids from other schools that you're going to be playing against all the way through high school,"  he adds.  "And I tell them all the time…the friendships you make playing baseball now will last a lifetime.  There are guys that I've gotten close to in college and professional baseball, but the ones I'm still closest to are those I played with in Versailles."
This is hardly a one-and-done weekend for amateur baseball locally.  The Stammen 'Classic' is just one of a number of weekend baseball fests in St. Henry, Coldwater, and Minster that likewise draw from the surrounding communities for the sake of fun…and competition.
"The more you play the game the better you're going to play it,"  said Stammen, hoping to draw from the current reality that the more he throws the better his arm will feel.  "That's the way baseball is.  The more you play you're going to get better, and the better you get the more success you have, naturally.  But you don't always win, and you learn how to handle that, too.
"My dad used to tell me, 'It's no different than losing a skid loader deal.  You have to bounce back and do your best the next chance you get.'"
It's been strong here for years, but you cannot take such surplus for the sake of amateur baseball for granted.  There are parts of the state where there is no adolescent baseball in comparison to Auglaize, Mercer, and Shelby County.
"If you want to play it may be travel ball and you drive an hour to find a game,"  says Doug Blankenship, who grew up playing in the Ohio River Valley.  "Back in the day every community with a zip code had youth baseball.  It's not that way anymore."
Which, in part, accounts for why west-central Ohio is so well represented in Akron, annually – why what Craig Stammen and the two dozen trustees of the Versailles Youth Baseball Association are doing amounts to nothing more than paying forward.  They are seeding the future of amateur baseball in the area on a yearly basis.  Last weekend the Final Four rosters for St. Henry and Russia rosters were full of Craig Stammen Classic alumni.
And in a day where a focus on winning is considered divisive, and stigmatizing, Stammen is hardly concerned.  He shares another reality…the natural process of practice makes perfect.
"You're going to get better the more you play, and the better you get you're naturally going to be better than some of the others,"  he said.  "That's the fun of this.  The more you play the better you get, and the better you play the more you want to play.  It's no different than selling farm machinery."
Want proof?
At almost 40 Craig Stammen could have easily walked away from baseball this spring because of injury.
"I definitely considered riding off into the sunset,"  he laughed.  "But it's hard to leave behind.  I said to myself, 'Not so fast.'"
Press Pros plans on being there to see it this weekend, paying forward by paying attention, if you will, but with a selfish motive.  We want to watch the fun, the friends, and the competition!