A Cincinnati Moeller team chock full of major college signees and commits proved too much to handle as the Crusaders captured their ninth big-school state title with a 4-1 win over upstart Olentangy Orange.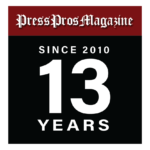 Akron, OH – Armed with an exhaustingly detailed scouting report and still carrying memories of an 8-2 defeat earlier in the season to mighty Cincinnati Moeller, the Olentangy Orange baseball team knew exactly the hornet's nest it was invading heading into the Division I state championship game Saturday.
"Let's face it. We knew it was going to take a lot to beat them … almost a perfect game," Pioneers senior designated hitter Tyler Fuller said. "The key for us was to give ourselves a chance, and we did to an extent. But that team we faced today was really hard to keep down. They just kept coming at us."
With four errors leading to three unearned runs, Orange was unable to deliver that so-called "perfect game" and fell to top-ranked Moeller 4-1 at Canal Park.
It marked the ninth state title – second most in Ohio High School Athletic Association state tournament history (behind rival Cincinnati Elder's 12) – for the uber-talented Crusaders, who came in ranked 18th nationally by MaxPreps and feature a whopping 14 players who have either signed or committed to Division I college programs.
The players and coaches for upstart Orange, which finished third in the Ohio Capital Conference Central Division and came into the Central District tournament seeded seventh, were understandably disappointed afterward but preferred to focus on the somewhat unexpected and joyous journey to Akron.
"I thought it was a good run," coach Tom Marker said. "We just wanted to put ourselves in a situation where we could keep the game close and give ourselves a chance to win. Obviously, we didn't play a clean game and that team will make you pay for any kind of mistake. Moeller is really, really good and we knew it would be a tough go. We weren't that overmatched. We responded well. We just ran into a great team today."
Winners of their last 17 games dating to April 24, the speedy, aggressive Crusaders (31-3) put relentless pressure on the Pioneers from the get-go.
In the first inning, Moeller leadoff hitter CJ Richard reached on a fielding error by usually sure-handed shortstop Charlie Scholvin. Toby Hueber followed with a sharp single. Orange got Hueber in a potential inning-ending rundown, but first baseman Diego Astacio opted instead to try to get Richard at third but threw the ball away.
Moeller parlayed two singles, two walks, a stolen base and a costly throwing error by catcher Casey Covert into another run in the third.
The errors were as much a result of Moeller's feistiness as sloppy defense by Orange.
"Not only do they hit the crap out of the ball, but they also have awesome plate discipline," said Fuller, who pitched against Moeller in the first meeting April 22. "They play fast and they're very aggressive on the bases. They force the defense to make plays and that was kind of our undoing today. That's normally the way we try to play."
Orange used some small ball to get on the board in the fourth. Astacio and Fuller singled. Astacio advanced to third on a flyout and scored on a groundout RBI by Keegan Knupp.
"We punched back and battled with our energy but they battled right back with their size and talent," Astacio said. "That's a really impressive team top to bottom, but we knew that coming in."
Moeller banged out three more hits and took advantage of another error in the fifth. Hueber hit a leadoff double and Clay Burdette and Connor Christenson collected RBI singles.
Toledo-bound pitcher Jacob Tabor (9-2) went the distance for Orange and pitched admirably but couldn't hold down a Moeller team that rapped out eight hits and stole seven bases.
"I knew coming in that they'd hit me a little. I knew they'd score," Tabor said. "They just fight and fight and fight and jump all over your mistakes. I knew what I was getting into. They were dogs."Sophomore Zion Theophilus (7-0), an LSU commit, scattered six hits while striking out seven in a complete-game effort.
"I think I mixed up my pitches very well, playing my off-speed off my fastball and I just executed really good," Theophilus said. "They got a few dinks here and there, but my defense was able to help me out." 
So was the top of the order. Richard and Heuber each stole two bases, pushing Moeller's season total to a program record 160.
"We want to force the action. That's how we want to play," Crusaders 16th-year coach Tim Held said.
For Orange (23-11), the defeat capped a season that will long be remembered that will long be remembered by its 17 seniors. The Pioneers also made the state semifinals in 2017 before Marker was coach.
"We got beat in the district semifinals last year and it was just awesome how we responded," Astacio said. "It sure sucks losing, especially in the playoffs, but we punched back all through the tournament. The thing I'll remember most about this team is what we do behind the scenes."
Tabor's voice cracked as he reminisced about a glorious season and career interrupted by COVID in 2020.
"Nobody expected us to be here," he said. "We shocked the world. To do it with 16 of my best friends is what made it so special."