You glean from it what you can, when things don't go according to script, or wishes.  Russia finishes up as the state's No. 2 team in 2023…because sometimes that's just how baseball works.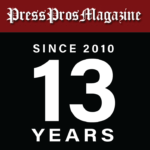 Akron, OH – First, you have to tip your cap to the Russia Raiders for even getting here.
Expectations from the first day of the season were high, from everyone.  Anything less from the defending state champion with all that talent returning would have been deemed a failure.
"And we got back here,"  said coach Kevin Phlipot following Saturday's 14-4 loss in the Division IV title game to new champion, Berlin Hiland.  "We got everyone's best effort all year long, and we answered.  We got back to the tournament, but we just came up a little short today."
And sometimes that's how baseball works, regardless of the level, regardless of how much money you spend, and regardless of expectation.  All it takes is one pitcher, or less than your best on a given day, for everything to come up short.
On Saturday, that one pitcher was Berlin Hiland starting pitcher Will Schlabach, who had his own troubles, lasting only 3.1 innings.  In fact, staked to a 4-0 lead early, he gave it all right back for his failure to throw strikes, walking 7 of the 19 hitters he faced, and throwing 84 pitches during the ten outs he recorded.
But the first pitch he threw in the game hit 92 miles per hour on the scoreboard radar gun, bringing some collective 'ooohs' from the Russia crowd;  and he ultimately hit 93, something that Russia hitters had not seen all year.  And when you do see it for the first time it's a little bit like coming face to face with a grizzly bear.
Of course his lack of command was his undoing, but for that brief period of 3.1 innings he put some doubt in the minds of the Raider hitters.  What if he does get it under control?  How do you beat heat like that when you don't see it back in the Shelby County League?
Schlabach's wheels came off in the fourth, however, when he loaded the bases, was forced to leave the game, and Russia chipped away with a couple of runs on wild pitches and and a fielder's choice…before Braylon Cordonnier unloaded on a fastball by reliever Isaak Yoder to right center to drive in a run and put some doubt in the minds of Berlin Hiland…and the other five Yoders on their roster.
When the dust cleared they had tied the score at 4-4, and like Hayden Quinter would later say, "It put life in us again, and I thought we were going to be OK."
But Raiders starter Braylon Cordonnier would last one batter short of Schlabach, coming out in the fourth after the leadoff hitter singled, his sixth hit surrendered.
Reliever Cooper Francis came on and faced the wrath of a Berlin Hiland lineup that led all Division IV schools this year in offense.  Pitching into the fifth, Francis would see the Hawks score six times in the fifth inning to retake the lead and make the point more poignantly than in any of the other three title games.
And that is…you have to have pitching when you get this far – lots of pitching, and not just pitchers who have pitched a little.  You have to have arms that are experienced in damage control.
"I really believed in Braylon today,"  said Kevin Phlipot.  "And I still believe in him.  And we had to scramble after him.  They're a great hitting team, and they hit some balls hard.  There was a point where I didn't know what pitch to call because they were hitting everything."
They finished with 14 runs on 15 hits, against the best efforts of Cordonnier, Cooper Francis, Ross Fiessinger, and an inning from Brayden Monnin.
"They hit some balls REALLY hard,"  said Quinter, unable to hide a smile at the irony of the moment – the outcome.
"They hit the crap out of the ball.  They were just very good, and when they put that six spot up that just took everything out of us."

What Saturday's game magnified was not only the importance of pitching, but how hard it is to develop in Ohio high school baseball, and especially in schools that graduate 28 in a class.
How hard it is to develop during the cold, wet springs of Ohio baseball.
How hard it is to develop when there's intense competition for athletes who play multiple sports and do their best to be as good as they can be in all of them.
"And our guys play multiple sports,"  said Phlipot.  "They're golfing, they're running cross country, and they play basketball.  Our starting five in basketball all played out here today.  We only had one varsity kid who didn't play basketball.  So they put their work in.  And given how January and February is in Ohio there's not many places you can go and hit.  But they were ready for it, as much as they could be."
Still…it's disappointing when you don't play your best.  And when it was over, as they watched Hiland lift the champion's trophy to the applause of their crowd, they were forced to wear that disappointment.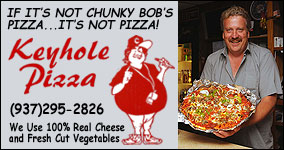 Braylon Cordonnier is going to play baseball for years to come, but it didn't matter on Saturday.  For as many times as he's beaten the game, the game got him this time.
Hayden Quinter got three hits in the title game a year ago.  Saturday he went o for 2 and got hit by a pitch.
A year ago Xavier Phlipot pitched them to a complete-game title win…over a team favored to win.  This time, he went 0 for 2 at the plate and committed a critical throwing error in the first inning – on the first chance of the game – that led to Hiland taking a 1-0 first inning lead.
As good as freshman catcher Cooper Unverferth had been in shutting down St. Henry's running game in the semi-final game, Saturday Hiland stole five bases in five attempts.
But there were other moments that gave them hope.
A tough catch by Unverferth on a foul pop curving back towards the grandstand.  He stood his ground, and made the catch for the final out in the first inning with a runner standing on third base.
Likewise, Hayden Quinter ran 75 feet in the fifth inning to make and over-the-shoulder catch of a foul pop, while trailing 10-4.
And centerfielder Zane Shappie made a sliding catch for the final out in the fifth…and ran farther than Quinter, just one out prior.
No one quit, symbolic of the pride with which a defending champion plays.
And while there was disappointment and some tears, there were also smiles.  In Russia, the next best moment is always just a matter of a few weeks away.   They only lose three seniors, and Braylon Cordonnier (who had his name butchered by the PA announcer all weekend) returns next year to build around…as a junior!
In the end?  Different moments in a different year.
But as OHSAA media man Tim Stried pointed out in his trophy presentation…what a year it's been.
District in volleyball, state semi-final in boys basketball, and the state finals in baseball.
What other school that graduates 28…can say that?