Russia's bid for a second straight Division IV state baseball championship fell one victory short when the Raiders were unable to stop high-scoring Berlin Hiland, losing, 14-4, after Hiland broke a 4-4 tie with a six-run sixth inning.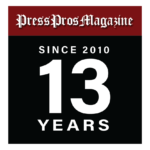 Akron, OH — When Berlin Hiland baseball coach Chris Dages yells, "Hey, Yoder, throw me a baseball," he better be prepared to duck away from six flying baseballs.
There are six Berlin Hiland players with the 'Yoder' surname, but only four played Saturday afternoon in the OHSAA Division IV state championship game.
But four was more than enough as Hiland stopped Russia's pursuit of a second straight state title, 14-4.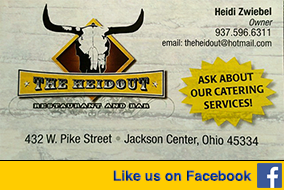 The Yoders contributed 10 hits, nine runs scored and seven RBI as Hiland won its 24th straight game and hauled the championship hardware back to Holmes County, Amish country, with a 30-1 record.
The Yoder Saga:
—Cody Yoder, batting second, was 3 for 5 with a run and two RBI.
—Nolan Yoder, batting third, was 3 for 5 with three runs and three RBI.
—Isaak Yoder, batting fifth, was 2 for 5 with two runs and two RBI. And Isaak relieved starting pitcher Will Schlabach and held Russia to one run over the last 3 2/3 innings.
There are two more Yoders on the roster, Logan and Andre, but they were not needed in this most bizarre of games.
There were enough baserunners to populate a small Peruvian village ¸— 38 runners reached base, 22 by Hiland and 16 by Russia.
What was uncharacteristic for Russia were five errors and five stolen bases allowed.
Hiland starting pitcher Will Schlabach was throwing 92 and 93 miles an hour fastballs, but he couldn't find home plate with a guide dog, three Sherpas and GPS.
He didn't give up hit a during his 3 1/3 innings, but walked seven, hit two batters and threw four wild pitches.
A line like that is a road map to disaster but Russia couldn't take advantage of his walk on the wild side.
He walked the bases loaded in the first and walked two in the second, but all five walks came with two outs; But he struck out Felix Francis in the first and Zane Shappie popped up in the second.
Meanwhile, the game started on a down tone in the top of the first. Hiland's Alec Weaver opened the game with a hard ground ball to shortstop. Xavier Phlipot made a nifty running stop, twirled a 360, but this throw was off the mark for an error.
Weaver stole second, took third on a wild pitch and scored on Cody Yoder's single.
Three straight hits in the third that included a single by Cody Yoder and a long triple into the right field corner by Nolan Yoder made it 3-0.  A fourth runs crossed in the fourth on an error.
"They were able to put the pressure on us," said Russia coach Kevin Phlipot. "Usually we are the ones dictating it."
Then, more bizarre activity as Russia responded to the pressure. The Raiders gathered only three hits the entire game and all came in the fourth when the Raiders batted around.
The first four runners reached on a hit batsman and three straight walks, forcing in a run and ending Schlabach's day.
Relief pitcher Isaak Yoder gave up three straight hits to Shappie, Braylon Cordonnier and Brayden Monnin that tied it, 4-4.
"Once we got it to 4-4, I thought we had it. I really did," said Russia coach Kevin Phlipot. "But it wasn't to be."
Russia barely had time to catch its collective breaths when Hiland came to bat in the top of the fifth and plastered a '6' on the scoreboard for a 10-4 lead, too overwhelming to overcome.
Hiland scored six runs on six hits, highlighted by a two-run double by Isaak Yoder to center that nearly left the premises. Then he silenced Russia from the mound.
"We just couldn't get guys out," said Phlipot. "They were able to run. Pitching-wise, I'm calling for fastballs and they slapped them down the right field line or hit them hard that way. And they weren't fooled on a couple of curveballs," he said.
" Finally, I looked at my assistant coach and said, 'You want to call pitches? I don't know what to do right now,'" he added. "No breaks for us. And they put it on us and wouldn't let up."
Of his team's six-run uprising immediately after Russia tied the game, Hiland coach Chris Dages said, "We knew we could put the ball in play and were determined not to let the game get away. The wanted to come in and get back on the board and they did it;"
Hiland was ultra-aggressive on the bases with its five steals. "We want to make them get us out  and we never go quietly, that's for sure," Dages said. "We have great baserunners with a lot of speed up and down the lineup."
It is not culture shock that Hiland put 14 runs on its ledger. Of their 31 games, they scored 10 or more 15 times.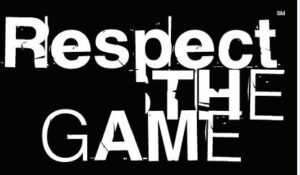 They scored 10 or more in five of their seven tournament games. They came to Canal Park for the state tournament with wins by 13-0, 13-0, 13-1, 11-1, 13-1, 8-0 —an aggregate score of 71-3.
And they dressed like throwback professionals. Every player had his pants bloused just below the knees with his blue high-stirruped socks with red stripes showing. They looked like professionals and played like professionals.
And more strangeness? The first five hitters in Russia's batting order comprise the starting lineup for the basketball team — Xavier Phlipot, Zane Shappie, Braylon Cordonnier, Brayden Monnin and Hayden Quinter. And the sixth batter in the order, Felix Francis, is the basketball team's sixth man.
For Russia, a great season ended without the team being able to tell their fans, "From Roo-she, With Love."