What too few witnessed Thursday in the Division IV semi-final between St. Henry and Russia should be canned and sold, or at least acknowledged.  You don't have to throw lightning bolts to pitch, compete, and give yourself a chance to win.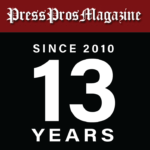 Akron, OH – There's a lot to be said in a precious few, time-honored cliches about yesterday's 1-0 Russia win over St. Henry in the Division IV semi-final game played at Akron's Canal Park.
Time-honored cliches about the game of baseball, bordering on malaprops, considering the eye-popping personal performances of pitchers Xavier Phlipot (Russia)…and Devin Delzeith (St. Henry)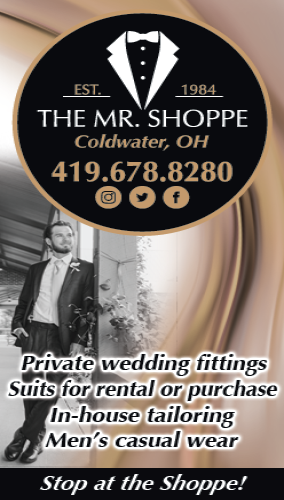 Few times in my history of covering this tournament can I think of a more impressive performance under pressure – with so much on the line.
Or, to put it in more familiar, historic perspective like hall of fame manager Casey Stengel once did:  "Good pitching will beat good hitting every time, and vice-versa."
Cliche'!
That's what Russia's 1-0 win amounted to, despite the accompanying heartbreak suffered by the St. Henry community, players, and probably most notably…Devin Delzeith.
Watching from a photo well, tucked away in the St. Henry dugout, the thought that kept running through my mind was 'impressive'.  I kept thinking it – third inning, fifth inning, and after the pen-ultimate seventh.  "How long can this last?", I wrote.
Some numeric perspective:
Xavier Phlipot threw eight innings, gave up four hits, struck out 5 and walked one.  He faced 29 batters and threw 98 pitches, 27 beneath the pitch-count limit of 125.
Devin Delzeith threw 7.2 innings, gave up four hits, 1 earned run, struck out 5, and walked one.  He faced 28 hitters and threw 101 pitches.
The time of the game was 1:45…that's one hour and forty five minutes, slightly over an hour and a half that went by in the blink of an eye, baseball-wise.
Cliche':  Oh, that more pitchers could understand the value of throwing strikes, or pitching to content.  It's a beautiful game under such circumstances.
Precision!  It's not all that common at this level of baseball, where kids are just beginning to learn how to play the game.  Which, in the context of things, makes one appreciate Thursday even more!
Devin Delzeith had, for the most part, pitched that way all season long as a junior.  He was 11-0 entering the game, recognized for all-state honors in Division IV;  and I had seen glimpses of it when I watched him against Coldwater early in the year, and for the past three weeks in pressure-packed tournament play.
Xavier Phlipot is a senior, and has pitched in the manner of yesterday for so long that it's easy to anticipate, or take for granted.  He's 23-2, lifetime, and had a career earned run average of 0.77 entering the game.  "I can't imagine a better big-game pitcher,"  says coach Kevin Phlipot about his nephew, "…than Xavier."
More cliche':
Pitch to contact…you don't have to strike everybody out to be effective…let your defense make plays behind you!
Had anyone seen a more poignant example?
Had I been able to I would have made the rounds amongst the twenty-or-more college scouts sitting in the box seats behind home plate with their radar guns, scribbling notes about competitiveness, command, efficiency…and 'VELO', which is short for velocity!
That's all coaches and scouts at the next level talk about…velocity!  Talk to one about a particular pitcher you've seen throughout the spring season and the first words they utter are:  "How hard does he throw?"  The top velocity that I personally saw from Delzeith on the scoreboard radar Thursday was 79 miles per hour.  Someone later said that he'd touched 80-81.
The top velocity that I saw from Xavier Phlipot was 78 miles per hour.  At one point I saw him throw a curve at a critical point of the fifth inning to record an out, that touched…58!
One-pitch, two-pitch, and three-pitch outs were coming in rapid succession from both Phlipot and Delzeith, but I'm sure that books slammed shut and guns were turned off up there in the stands, while those same sets of eyes watched in admiration, mesmerized by the time-honored words of thousands of baseball notables, like:
"I could throw harder if I wanted to, but why try?"  – Atlanta Braves hall of famer, Greg Maddux
"I became a good pitcher when I learned to command the fastball and change speeds."  –  Dodgers hall of famer, Sandy Koufax
"The secret to hitting is timing, and the secret to pitching is to upset that timing."  – Red Sox hall of famer Ted Williams, acknowledged as the best hitter in the history of baseball.
I didn't get to talk with Devin Delzeith afterwards…after the single poked off the end of the bat by (who else?) Xavier Phlipot cost him that one game, and the irony that will outlive the actual outcome.  There was a maelstrom of activity on the field to get ready for the next game and the teams scattered in the confusion of celebration on the Russia side…and dejection on the St. Henry side.  But I know from previous conversations with the 'Skins junior just what he would have said.
"I was just trying to compete,"  he would have started.  "Wanted to give my team a chance…and use the gloves behind me because I trust my teammates."
Exactly what Maddux would have said.
Want more proof of his conviction?  Teammate Hayden Boeckman, a fellow junior who will return in 2024, recorded six putouts in the centerfield, ranging from left-center to right-center to run down hard hit balls late in the game, when outs came with even greater magnitude.
Delzeith's coach, Mike Gast, would probably have said:  "We trusted that Devin would pitch that way.  He's pitched that way all season…some days better than others…but he always gives us a chance.  It's too bad someone had to lose."
In a very few words, what Russia's Xavier Phlipot said, following the game:  "I knew that we were both having a good game,"  he said.  "Hats off to him (Delzeith).  He pitched a heckuva' game and we knew coming in that he was going to mix it up and throw a lot of strikes.  I was just trying to throw strikes, upset some timing, and get them out on the front foot."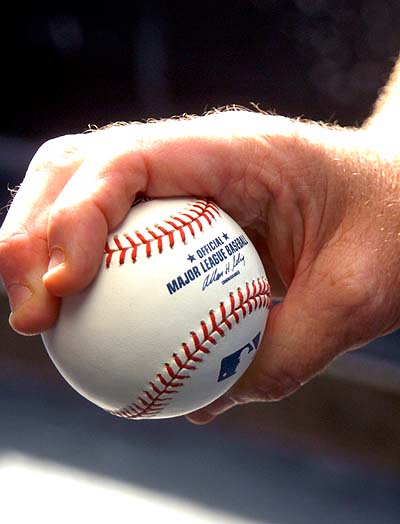 In my laptop bag I carry a book of notes from years and games past that I add to periodically, and I was reminded of a game from about 2009, in one of final years the tournament was hosted at old Cooper Stadium.  In a Division II semi-final game, Walsh Jesuit's Tyler Skulina hooked up with a DeSales lefthander named Thomas Gillette in another epic that ended just like Thursday's game with Russia and St. Henry.  Skulina would win that game, I think 1-0, to pitch Walsh on to one of its frequent championship appearances.
Skulina would later be drafted by the Oakland Athletics, and Gillette would go on to pitch at the University if Cincinnati.
"As good as it gets from two high school pitchers,"  I noted then.
Yesterday, I wrote, "As good as I've ever seen in high school baseball."
It was no cliche'.  Good pitching will beat good hitting every time…and vice-versa!