A surprise on day two…Chaminade-Julienne squanders a 2-0 lead late to fall in the Division I semi-final to Kenston.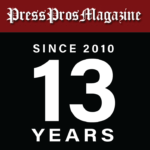 Akron, OH. — For six innings, the Chagrin Falls Kenston baseball team was as dormant as an inactive volcano.
But as any volcanologist worth his seismograph knows, a dormant volcanos can erupt at a moment's notice.
And that's what Dayton Chaminade-Julienne discovered Saturday morning in the OHSAA Division II state baseball semifinals at Canal Park.
Kenston couldn't have beeen quieter for six innings, no runs and one forlorn hit against C-J right-hander Jackson Frasure.
And then, seemingly out of nowhere, Kenston erupted for four runs in the seventh to send C-J home with a 4-2 defeat and a remarkable 27-6 record.
C-J took a 2-0 lead into the seventh inning, and had to scrape those two runss against Kenston left-hander Parker Munday. He pitched a complete seven-inning two-hitter ands dazzled and disjointed the Eagles with a corner-seeking curveball en  route to 12 strikeouts.
C-J knew all about Munday, who is headed to the Univerity of Akron on a scholarship. Scouting reports, videos, word-of-mouth had the Eaglers well-aware of who and what lie ahead. Munday had struck out 14 in each of his previous two tournament starts.
Munday struck out three in the first inning, but he walked one and paid for it. J.P. Peltier drew a full-count one-out walk. He stole second and scored when the catcher's throw whizzed into center field and the center fielder's throw back in was addressed to whomever it may concern. It concerned nobody and the two errors put C-J in front, 1-0.
C-J's second run arrived in the fourth on Jacob Brunner's one-out single, Charlie Hoagland's sacrifice bunt and Patrick Gonter-Dray's single to right.
So the Eagles were in complete and commanding control entering the last inning, a 2-0 lead. Kenston didn't have a hit until Drew McKenna drilled one over the left fielder's head, a ball that hit the wall for a double.
Then came the fateful and frightful seventh inning.
Opposing pitcher Munday opened the inning with a bloop single to right. The next batter poppped up and C-J was two outs away from the state finals. Those two outss came too late.
Bridget Bischef singled to left field. And when he went 2-and-0 on the next hitter, his 109th pitch, Frasure signaled to coach Todd Barhorst that the fumes were gone and his tank was on 'E.'
Barhorst brought in always-reliabe left-hander Charlie Hoagland, 6-and-1 on the season It just wasn't his day, He finished the 2-and-0 walk to fill the bases and Carter Flynn mashed a two-run game-tying single to right.
L.A. Mighton's single pushed across to go-ahead run, 3-2. When Hoagland tried pick off Mighton at first base, Flynn stole home, in like Flynn, and it was 4-2.
"This was surreal, first time being on a big stage like this," said Frasure after pitching 6 1/3 innings during which he was charged with three runs on three hits with three walks and four strikeouts.
Frasure was unaware he was throwing a no-hitter for 5 1/3 innings and said, "I did not (know). I try not to pay attention and just go inning-for-inning."
And what happened in seventh, so quickly and so decisively?
"I don't know," said Frasure."I think nerves might have got to me a little bit. I lost a little bit of control. It's baseball, it happens, it's a game. And my legs were a little bit tired, but it's adversity we have to fight."
J.P. Peltier, a senior shortstop headed to Wright State, is a  team leader and a brother to Ryan Peltier, who played on the 2019 C-J state champions.
He fought back tears as he talked abouts a season that ended prematurely, two wins short so matching his brother's accomplishments.
"I'm so proud of my guys becauase they battled," he said. "Jackson (Frasure) and Charlie (Hoagland) were huge during the post-season."
The Eagles had won 20 of their last 21 games and won three of their last four tournment games by one run.
Peltier stood tall for Jackson Frasure and the rest of his teammate and said of Frasure, "I love that guy.  That kid works harder than anybody I ever met.  We worked out five days a week all winter long, working for this. He pitched amazipng todlay and he is human.  I couldn't be prouder of him.
"I wasn't at my best this post-season but my guys picked me up all the way through," said Peltier. "Just to come up this short after seeing my brother get one (state championship). . .I thought we were bound for the state championship again and to let it slip away like that is just tough."
Of the seventh inning, Peltier said, "The ball just started bouncing their way. That's baseball.  The game will humble you, just like that. It's part of the game and it's why I love it."
And Kenston's crafty, cagey and control freak pitcher,  'Munday, Munday,' (with no apologies to the Mamas & the Papas) was on his game on Saturday in Canal Park.
"He was deceptive," said Peltier. "The radar was not real high, but he tunneled his stuff real well and his pitches got in on you a little bit, He was hitting his spots and not leaving anything over the plate."
Indeed, Munday held serve until his teammates could break serve and send the Eagles home.