Seeking his second state title, and the school's first since 1986, Ottawa Hills and coach Chris Hardman were again thwarted at the threshold by defending champion Waynedale in Division III.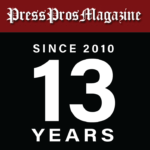 Akron, OH – It had been a long time…a long, long time.  Not since 1986 had coach Chris Hardman and the Ottawa Green Bears won a state baseball title, but not for a lack of trying.
Making their ninth trip to the Final Four under Hardman, who's just a couple of wins short of 700 for his career, those two games, along with that second title, will have to wait as the Bears came up short again on Friday afternoon, losing to defending state champion Waynedale, 6-2, in the first of two Division III  state semi-final games at Akron's Canal Park.
After jumping on Waynedale starter Trey Barkman for a pair of runs on a walk, a single, a wild pitch, and an infield error in the top of the first, they never dented home plate again.  Barkman, became the living, breathing statement of an Ohio University recruit next fall over the next six innings, limited Ottawa Hills to just 3 hits total, while walking one and striking out six.
"He was great,"  said Hardman, afterwards, speaking of Barkman and putting perspective on what was a disappointing day for his kids, the school, and a large entourage of followers from Toledo.
"And we didn't hit the ball.  We were waiting until he threw a strike before we swung, and after the first he started throwing a lot of strikes.  If you're going to win a state title you've got to put the ball in play, and we didn't do that.  Hats off to Waynedale, they're the state champs and they were the better team today."
Flashback:  Hardman's father, Jim, was the hall-of-fame coach at Piqua High School during our time in school together in the late 60s.  The elder Hardman was fond of saying: "Make the other team strike out three more times than you do…or make them make three more plays than you have to…and they might just give you the game."
Ironically, his wisdom was as true Friday as it was fifty years ago.  Waynedale, after tightening up on the mound, and its defense, put Hardman's Bears' feet to the fire in the bottom of the fourth inning.
After back-to-back singles off Bears starter Sebastian Stevens, the 'Golden' Bears (Waynedale) pulled off a slick double steal to put those two base runners on second and third with none out.  That same Trey Barkman then singled to center, far enough to score both runners and tie the game at 2-2.
Meanwhile, Ottawa couldn't not put runners on base, as Barkman began to amass strikeouts…and the only contact the Green Bears could muster was weak contact.  Barkman showed a sharp curveball, and he threw it for strikes.  Forced adjust, when he poured the fastball in at 86 it looked like Nolan Ryan.
Stevens rallied in the fifth to throw a shutout inning, leading Hardman to remind his team, "We're in a three inning game now.  It's 0-0 now and we have to score first."
That was not to be.
In the bottom of the sixth Stevens hit the wall.  Waynedale led off with a walk to the leadoff man, then a critical error by Eidenier on a routine ground ball put runners on first and second.  A sac bunt moved them to second and third.  And a sharp single to right center by second baseman Shane Coblentz scored both to put the Golden Bears up, 4-2.
But two more singles, coupled with a passed ball, chased Stevens in favor of reliever Jackson Snyder, and in the blink of an eye the defending champs were on the verge of moving on to Saturday's title game.  They led 6-2, going to the top of the seventh.
With the finish line in sight, Barkman retired the first out on a routine fly ball.  But a one-out error, followed by two-out double by designated hitter Nash Barnes, gave Ottawa Hills, for a moment, hope.
A popup to third base…ended that hope, and their season.
Yeah, it's going to be at least another year before Chris Hardman and the Bears get back to the threshold.  Winning is always hard, his father used to say.  Winning a title – of any kind – is that much harder.
"It wasn't our errors (reference to his dad's coaching axiom) that got us in trouble,"  said Hardman.  "That was a product of them putting the ball in play.  And their pitcher's been really good.  That's why he's going to Ohio U., and we couldn't put the ball in play against him."
Thinking about the time, the 37 years, and the reality of every year missed now narrows the neck opportunity that much more, he added.
"Our kids are sad for a little bit, but the joy for me has been the last three weeks…to see their joy last Friday when we got the hit to win the regional and we knew we were going to get here.  To see how excited they were brought me joy, and the moment we knew I started thinking about how to win the next one (game).  I don't now if that's just doing this for 43 years, I just know that it's hard.  It gives you a lot of admiration for those programs who are here often, and win often."
And he's not discounting getting back here, himself, and before you might expect.
"We'll probably get here again.  The odds will say we will.  And we still have good kids coming back.  But…you have to be healthy, stay healthy, and play well.  And we never taking that for granted.  It's hard…to win!"
Before he left the field Friday he congratulated Waynedale coach Lucas Daugherty, who in just his third season as coach of Waynedale, will play tomorrow for his second state title.
Little does he know – that which only 43 years can teach.  Winning is hard.
Winning a title is extra hard.  It can take years…37 of them, and counting!